Stay without meals at Kinosaki Onsen – Recommended 3 inns
Kinosaki Onsen in Toyooka City, Hyogo Prefecture, has a history of about 1,300 years, and the rows of willow trees and rows of houses along the river give you a taste of old Japan.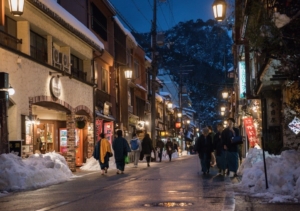 The onsen resort is mainly comprised of 7 unique public onsen, and in order to make the most of the public onsen, limits are set on the size of the baths at hotels and inns, and the town as a whole continues to protect the charm of the onsen resort.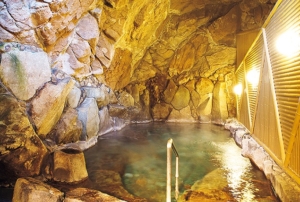 There are many tourists in yukata and geta (Japanese wooden clogs) in the town for touring onsen and onsen, which makes you feel the atmosphere of onsen more.
The public onsen costs 600 to 800 yen for 1 facility, but most inns give their guests an all-you-can-take ticket during their stay (from check in to check out).
The number of foreign tourists to Kinosaki Onsen is increasing every year, and at the same time, lodging without meals is becoming popular.
There seem to be many requests that they use outside facilities for meals and onsen, and only sleep at the inn.
This time, I would like to introduce 3 inns that are popular among foreigners, where you can stay overnight without meals.
UTSUROI Tsuchiya Annex
This is a new style inn of Kinosaki Onsen, with a cafe and gallery on the first floor and a space to stay on the second floor.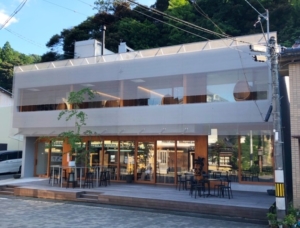 It is a building renovated from an old fire station that is no longer used. The shape of the building is reminiscent of a fire station, but the exterior and interior are completely different.
There are 5 rooms on the 2nd floor, and the capacity is 2 ~ 3 people. All rooms are white and clean, with a landscape of Tajima painted by Tsuyoshi Yamada on the wall.
This is a hotel without meals, but you can have breakfast at the cafe on the first floor. The cafe is open from 8 AM, and you can enjoy a good value breakfast menu until 11 AM.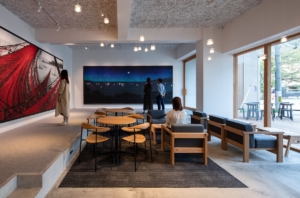 Speaking of Kinosaki Onsen, one of the things to look forward to is the fresh fish and crab dishes brought into the fishing ports in the Sea of Japan. Recently, sushi restaurants, Japanese restaurants and Western dining have increased where you can enjoy them.
Even if you stay overnight without meals, you can enjoy the cuisine of Kinosaki Onsen at these restaurants.
Kinosaki Onsen Kinsui
The 2nd and 3rd floors of the Kinsui Annex were renovated as rooms exclusively for staying overnight without meals.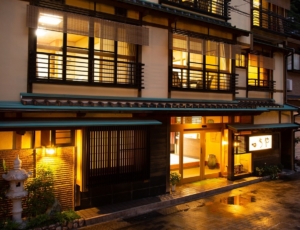 There are a total of 8 rooms exclusively for staying overnight without meals: 4 new rooms (Type A, B), 2 rooms that can accommodate up to 4 people (Type C), and 2 rooms that can accommodate up to 6 people (Type D). All rooms have toilets.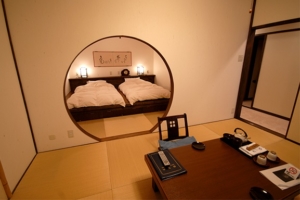 There are shared refrigerators, vending machines and microwave ovens in the building. The cost is kept to a minimum and the price is reasonable.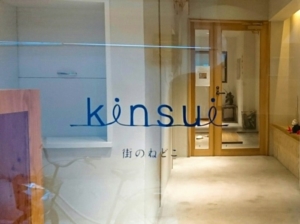 There is no bath in the inn, but you can use 7 public onsen for free. Let's have your favorite dinner at the onsen resort at night.
The inn is located in the center of the onsen resort, making it a convenient location for shopping, walking and eating out.
Suigou Inn
This is an onsen inn with white exterior walls surrounded by trees and a Japanese garden. All of the 8 guest rooms have a Japanese style space with a table set in the garden and natural light shining in.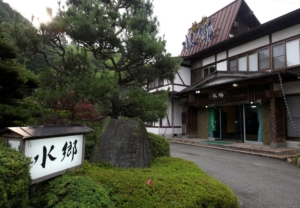 There are also spacious Japanese-style rooms that can accommodate up to 8 people. The bath and toilet are shared.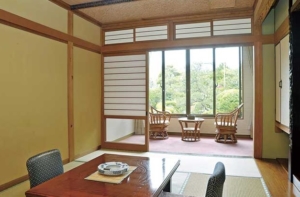 Guests can get a free ticket for the public onsen. It's a little far to the onsen resort, but it's not too far to walk. There is also a shuttle service to Kinosaki Onsen Station.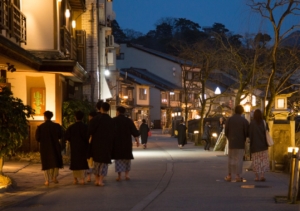 There is a small onsen in the inn, so if you get cold after the public onsen, you can take the onsen again.
You can bring your own food and drinks, so you can buy what you want and relax in your room.
It is an inn with a high degree of freedom in many aspects.
Wearing yukata and geta (Japanese wooden clogs), they tour the public onsen in the tasteful streets. This experience is unique to Kinosaki Onsen and will be a very memorable experience during your stay in Japan. Touching the culture of the destination is the best part of sightseeing!
Here are some suggestions for when you go to Kinosaki.
Delicious Beer after Onsen
How about a delicious local beer after taking the public onsen?
At Gubi-gabu, a modern Japanese restaurant that blends into the elegant onsen district, you can enjoy dishes made with local ingredients and authentic local beer made with 100% malt.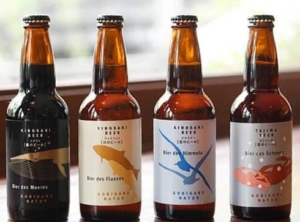 Recommended when you want to have a drink, or when you want to eat well. Please feel free to drop by wearing a yukata.
Onsen Tamago (soft-boiled egg)
There is a Onsen Tamagoba at the foot of the ropeway. You can make your own soft-boiled onsen eggs here!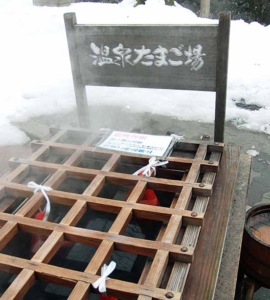 Buy an egg in a Kinosaki Gelato Cafe Chaya store, put a name tag on it, and take it to the Onsen Tamago-ba.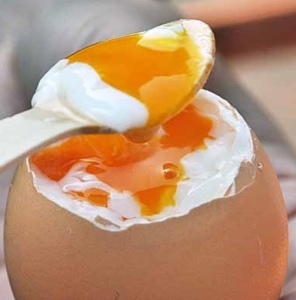 When the egg is done, remove the shell from the top of the egg and eat it with a spoon. Is it the hardness you like?
Crab dishes (snow crab)
The warm and cold currents have intermingled in this area since ancient times, and the environment is blessed with crabs that have a firm body and a concentrated flavor.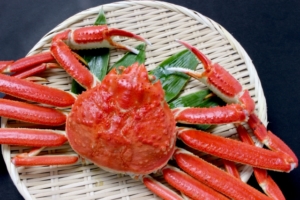 The male snow crab caught around here on the Sea of Japan side is called Matsuba-gani and is one of the famous crab brands in Japan.
To protect marine resources, crabs are allowed to be caught only between November and March every year and eaten only during this season.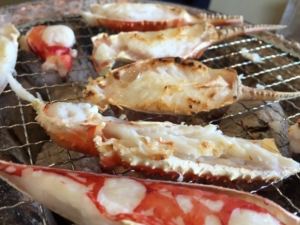 There are various ways to cook it. You can enjoy it with sashimi, boiled crab, hot pot and grilled crab. I recommend grilled crab. The crabmeat that is firm and fragrant is very delicious!
Kinosaki Marine World
Kinosaki Marine World is about a 10 minute bus ride from Kinosaki Onsen. There are a lot of fun programs just to watch such as powerful sea lion diving and penguin walking.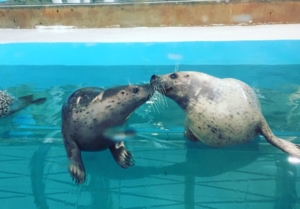 I recommend horse mackerel fishing experience. The horse mackerels you caught are made into tempura on the spot, and naturally they are fresh and very delicious.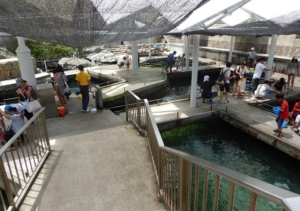 It is also a rare experience to fish and eat at an aquarium. Horse mackerel fishing is crowded at lunchtime.
In Japanese onsen resorts, it is the mainstream to enjoy onsen, meals and stay in ryokan, but Kinosaki Onsen is a little different.
There are many places to enjoy outside onsen, food, shopping and sightseeing outside.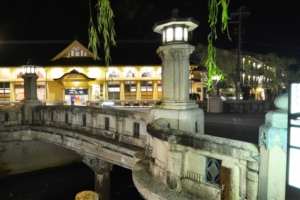 If you ask the staff at the inn, they will tell you about the little-known spots that are not on the guidebook.
Stay overnight without meals and enjoy an active Onsen trip!
---