HOME INN TOJI – New Style Hotel in Kyoto 🏩
Opened in March 2018, HOME INN TOJI is located in a 15 minute walk from Kyoto Station and is a great location to visit the World Heritage Toji Temple and Kyoto Aquarium.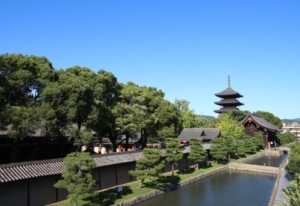 The name of the hotel comes from Toji Tepmle. It may be a bit confusing if you think of it as a historic hotel which is characteristic of Kyoto.
The interior is finished in pop colors that you can't imagine from the name of the hotel!
Home Inn Toji is a four-story apartment style accommodation.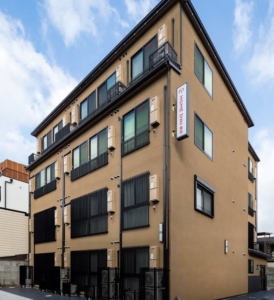 The interior, which is the main selling point of this hotel, is a design that gives a vivid feeling of modern Japan by paying attention to the wallpaper, bed and even the details of the room.
Of course, each room has a different design.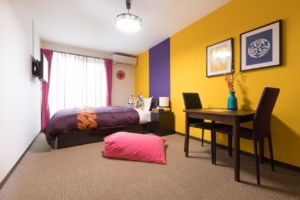 From each room, I can feel the utmost effort to make the room where the guests can relax. It is especially popular among young girls who like SNS.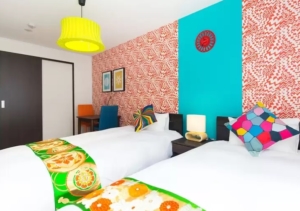 Not only is the room cute, but the facilities are also perfect. Each room is equipped with tableware, cutlery, refrigerator, microwave oven, electric kettle and IH stove.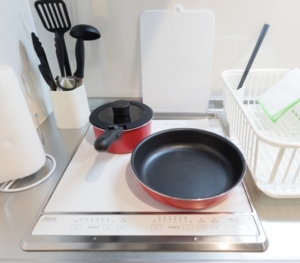 If you want to cook in your room, you can borrow a kitchen set (Frying pan, pot, knife, cutting board, etc.) for free from the front desk.
In addition to the kitchen equipment, there are washing machines, laundry detergents, and bathroom dryers, so you don't have to worry about long stays.
The main sightseeing spots around the hotel are Toji, Kyoto Aquarium and Kyoto Railway Museum. You can also visit famous sightseeing spots such as Gion, Kiyomizudera, Kinkakuji, Nijo Castle, Tofukuji and Nishiki Market by bus.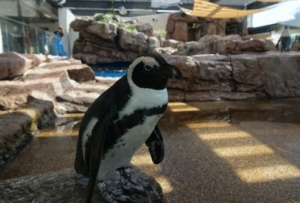 Kyoto Aquarium 🐧
For people who want to travel around the city at their own pace, you can rent a special bicycle for the hotel.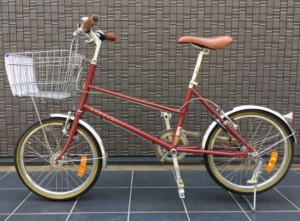 In addition, the staff at Home Inn Toji are fluent in English and Chinese. In some cases, other languages are available.
The front desk staff can give you advice about how to get to sightseeing spots and travel plans. The front desk is available from 9 o'clock to 18 o'clock. Other than that, the multilingual support staff will be available by phone in front of the reception.
Find out more!



The colorful wallpaper and interior of each room will wrap you up. Why don't you enjoy staying in Kyoto in a slightly different style?
---