PEANUTS HOTEL KOBE – You can see Snoopy in every room!
In Kitanozaka, Kobe, there is a hotel featuring peanuts, a very popular comic book featuring Snoopy.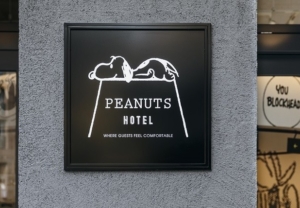 PEANUTS HOTEL is a rare accommodation where you can stay in all 18 Snoopy rooms with different tastes.
Inside, there are cafes, restaurants and shops, which tickle the hearts of the enthusiasts. It is comfortable and you may not be able to get out of the cute room.
All rooms are Snoopy!
PEANUTS HOTEL is a 7 minute walk north of JR Sannomiya Station. It opened in 2018 in a corner of the Kitano area which is famous for Ijinkan.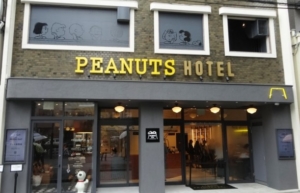 Many character hotels use flashy colors, but this is a special case. The color of the exterior is moderate, and it casually blends into the streets of Kobe.
In fact, the Imperial hotels in Osaka and Tokyo also have accommodation plans where you can spend time with Snoopy, but they only have some rooms.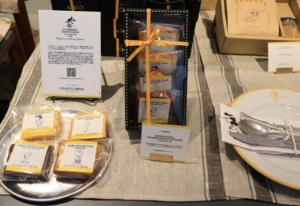 On the other hand, the whole hotel of PEANUTS HOTEL is a world of peanuts.
On the 1st floor, the front desk of the hotel, the sales corner and the take-out booth. If you look around, there are limited goods that can only be bought at PEANUTS HOTEL in the back.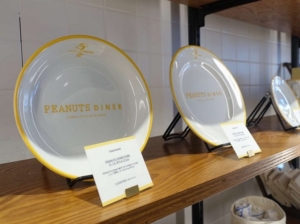 Tableware with yellow lines such as cups and mugs are sold only in Kobe. You can also buy bath towels, face towels, T-shirts and eco-bags only here.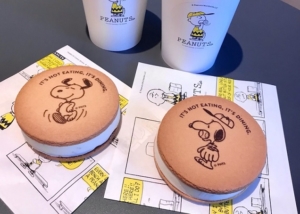 Kobe has many fashionable and delicious western sweets. The product that Snoopy collaborated with them is also recommended and popular as a souvenir.
Experience only PEANUTS HOTEL
When you enter the PEANUTS HOTEL, please pay attention to the elevator first. This design is inspired by Snoopy's doghouse.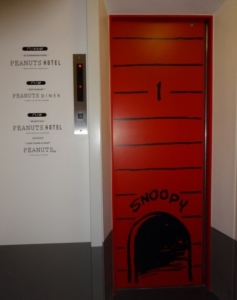 The inside is red when you open the door. The ceiling is a triangular roof, so you can feel like Snoopy.
Each floor has its own theme. In order to deepen the appeal of peanuts, 18 stories were selected from the comic book, and the guest rooms were designed along the comic book.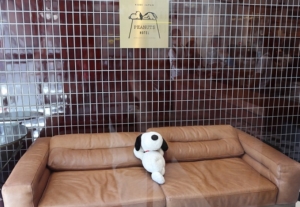 Up to two people can stay in one room. The room rate is set for 1 room, so it doesn't change for 1 person or 2 people. Also, children under 12 years old can sleep together for free.
5 Recommended Rooms
Let's take a look at some guest rooms. Not only furniture but also lighting, wallpaper and curtains are all different.
There is a trick of the character that you won't notice when you see it, which is also the point that tickles the mania's heart.
For those who are not sure which room to choose, here are 5 recommended rooms.
The concept of room 41 is Snoopy who has become a novelist. It displays antique typewriters, books, and more, with Snoopy's typing paper popping up to the ceiling.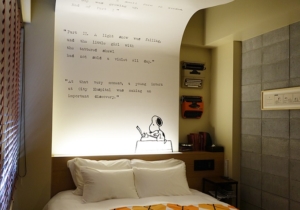 Room 41
Room 52 is a bright and open room based on the concept of "Happy". Snoopy challenges surfing to show her cute girlfriend that "I'm a real surfer!".
Notice the beach-inspired flooring and the Snoopy Art of the walls hung by antique surfboards. You will feel happy as you are surrounded by Snoopy with vivid expression.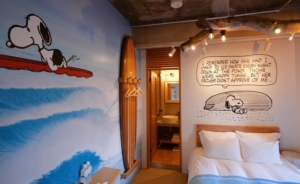 Room 51
Room 44 features the popular Flying Ace (Snoopy dressed as a fighter) motif. The boyish interior is cool!
You can have a relaxing time.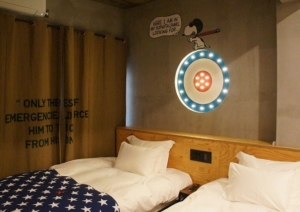 Room 44
Snoopy actually has five brothers, though they are not known. Among them, Spike is a slightly different type of brother whose friend is a cactus who lives alone.
Room 57 is a delightful representation of Spike's life with his best friends. The interior is decorated with cactuses, hats and capes, giving it an extraordinary feel.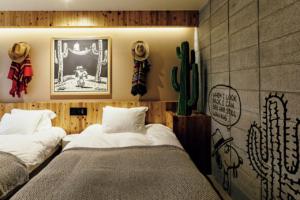 Room 57
And I would recommend room 61 for your special day stay. In addition to the spacious room, the room has a spacious terrace. At night, you can heal your daily fatigue while looking at the starry sky!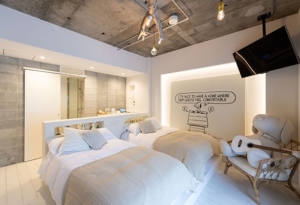 Room 61
In addition, PEANUTS HOTEL has many attractive guest rooms. Please look for your favorite room!
PEANUTS DINER KOBE
This hotel also has a restaurant. At the PEANUTS DINER KOBE on the 3rd floor, there are lunch and dinner sets in addition to the cafe menu, so you can spend a variety of time. You can use this restaurant without staying overnight.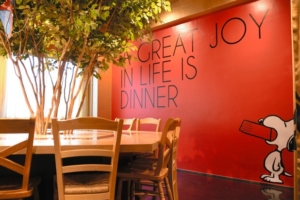 There is an illustration of Snoopy and Charlie at the entrance, but the color of the character of the whole shop is modest. The interior has a calm atmosphere that is easy for guests who do not use the hotel to enter.
This is a slider plate for breakfast that all hotel guests can enjoy for free. It comes with 3 sliders, fresh vegetable salad, corn soup and dessert.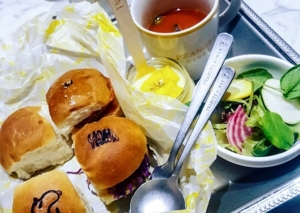 Also, I would like you to try the lunch course with 5 dishes.
The main pizza is topped lavishly with prosciutto & arugula, midi tomato from Awaji Island and creamy butter cheese from Italy.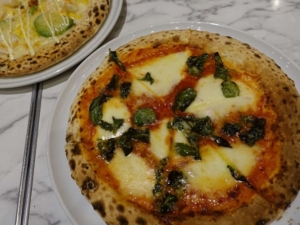 The quality of each dish is high, and the arrangement is delicate and delicious.
It is a character restaurant, so the taste is not bad? Guests who come with such feelings will be betrayed in a good way.
For lunch and dinner, I recommend ordering course meals. In each course, you can enjoy dishes with many characters at once.
Reservation Method
Hotel reservations are only accepted on the official website. Please note that you cannot make a reservation by phone.
Reservations start at 1 PM, about 5 months in advance. The exact reservation date will be announced on the official website, so please check it in advance.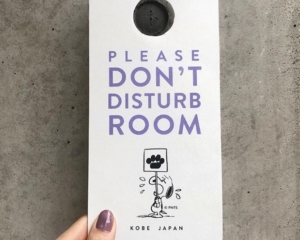 PEANUTS HOTEL, which attracts Snoopy fans from all over Japan, is so popular that it often happens that the rooms are full when you notice it.
It is recommended to make a reservation early so as not to miss the timing.
All amenities of PEANUTS HOTEL such as toothbrush, shampoo & conditioner are original packages of Snoopy. You can take it home if there is any left.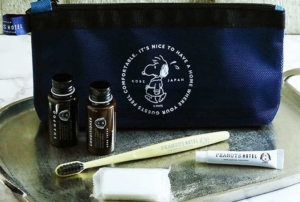 But that's not all you can take home! In addition to amenities, slippers and towels with Snoopy are also OK. In addition, since Imabari towel is used for the towel, it has a high density and soft touch. It's a shame to leave it without realizing it!
Let's take it home as a memory of coming to the hotel.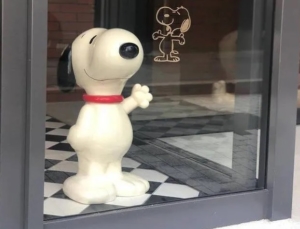 The charm of PEANUTS HOTEL is that unlike ordinary hotels, you can enjoy the space itself.
The hotel is full of exciting performances just by walking in. If you go all the way to Kobe, why don't you stay at a hotel full of Snoopy and have a special holiday?
---