Mameshiba Cafe RYOMA – New Open in Kyoto
Kyoto Mameshiba Cafe is well known as one of the Mameshiba Cafes in Kyoto, and has healed many people including foreigners. And I introduced it on my website before. >>Read more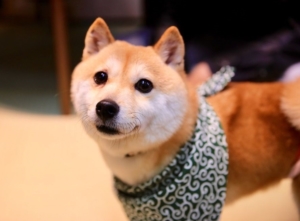 Do you know that the new Mameshimba Cafe is open less than a 10 minute walk from this cafe? 🆕
It's a shop called Mameshiba Cafe Ryoma which opened in July 2019. It seems to be a different chain shop from Kyoto Mameshiba Cafe.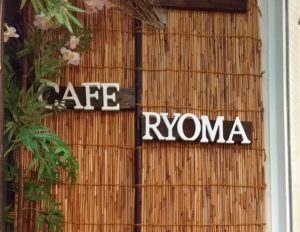 As it's not known to many people yet, the shop is relatively empty. The shop has a cute atmosphere and the staff is very kind. The good reputation is spreading through SNS and word of mouth.
Location
The shop is located on Shinkyogoku-dori (shopping street), the same street as Kyoto Mameshiba Cafe, about 400 meters north of there. The shopping street has an arcade, so you don't have to worry about getting wet in the rain. Turn left at the end of the shopping street and it's right there.
The nearest station is Kyoto Kawaramachi Station on the Hankyu Kyoto Line. Let's walk toward Shinkyogoku-dori from the station.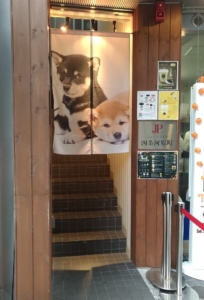 The shop is on the 2nd floor of the building, and the entrance is small and hard to find. I think it's easier to find a guide board with a picture of a dog outside the shop than finding the entrance.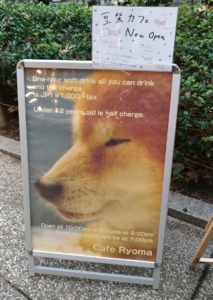 There's a big stuffed shiba inu in front of the entrance. But it looks up, so you don't know the face of the dog well. The back of the shiba Inu is the entrance of the shop.
If you go up the narrow stairs, you'll get to the shop. Be sure to check the precautions (in English) posted on the wall of the stairs. It seems that holding or lifting a dog is prohibited.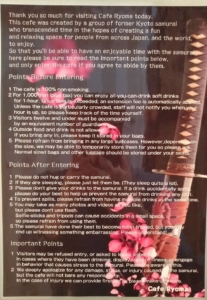 The fee is 660 yen for 30 minutes and 1,100 yen for 1 hour (tax included). You can drink as many soft drinks as you like. People under 12 years old can enter for half price.
Meeting with Mameshiba
As soon as I entered the shop, several Mameshiba gathered. They are very friendly and healthy. I can see that they are kept very carefully.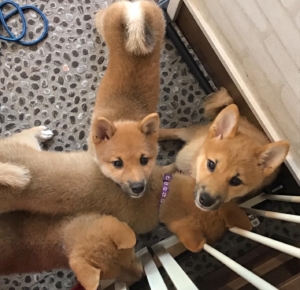 Little cute Mameshiba loves to sleep on your lap. If one starts to sit on your lap, it may not leave. I'm sure you won't be able to leave this shop.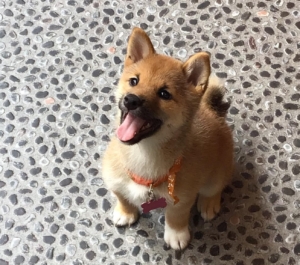 Staff are very friendly and enjoy speaking English. They make a special effort to make friends with you and Mameshiba.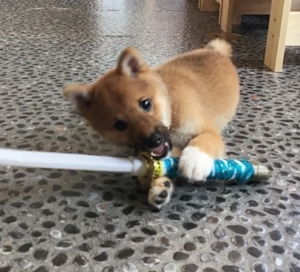 If the time is over, an extension fee will be charged automatically. The staff will let you know before the time is over, but they won't let you know when they are busy, so you need to check the time yourself.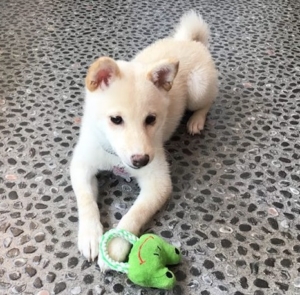 The shop is very cute and quiet. There're many kinds of drinks and it's a nice and comfortable place.
When you visit Kyoto, why not have a good time with friendly Mameshiba and the staff?
Information
Hours: 10:00~20:00 (Last entry 19:00)
Open all year round (Irregular holiday)
Admission: 660 yen (30 minutes), 1,100 yen (60 minutes), Both with unlimited soft drinks, Tax included, Under 12 is half price.
The Most Minor Information Site about Japan


#cuteanimals  #mameshiba  #shibainu  #mameshibacafe  #animalcafe
---