5 Kobe Beef Restaurants at Reasonable Price – Namba, Osaka 🥩
Previously, I introduced you to a restaurant near Osaka Station (Umeda Area) where you can eat Kobe beef at a reasonable price.
>> 5 Kobe Beef Restaurants at Reasonable Price – Osaka Umeda Area
Next, there are restaurants here that serves Kobe beef such as steak, shabu-shabu, sukiyaki and yakiniku that can be eaten in the Osaka Namba area.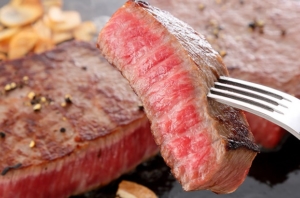 The Namba area, which includes Dotonbori, Nihonbashi and Shinsaibashi, is one of Japan's most famous gourmet areas.
I have carefully selected 5 out of many restaurants, so please refer to them. "I want to eat superb Kobe beef at a reasonable price in the gourmet town of Osaka!" It looks delicious just by imagining.
Steak Sakura Osaka-Shochikuza store
Steak Sakura, located on the 1st basement floor of Osaka Shochikuza in Dotonbori, Namba, is a stylish Japanese space with impressive spacious table seats.
The restaurant buys a head of carefully selected Kobe beef and serves various parts in unique dishes.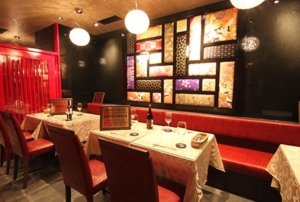 You can enjoy the weekday limited Kobe Beef Mini Course at a reasonable price from 3,500 yen to 4,200 yen. It comes with a weekly Kobe beef menu, dessert and hors d'oeuvres.
On Saturdays, Sundays and National Holidays, there is a Kobe Beef Course Lunch from 4,900 yen to 7,800 yen. You can have premium sirloin and premium fillet luxuriously.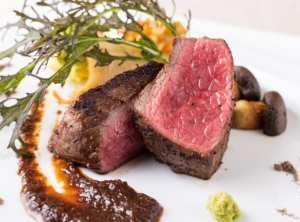 The restaurant is fully equipped with tables and private rooms where you can sit comfortably. You can enjoy the taste of Kobe beef in a place where time passes slowly, and the conversation will spread.
Coupon for a limited time may be posted on the website, so please check it before coming to the restaurant.
Steak Sakura has 2 stores in Namba area besides Osaka Shochikuza store. They are Amemura main store and Dotonbori west store.
Information
Kobe-gyu Miyabi Nippombashi main store (Sukiyaki, Syabu-shabu)
This is a restaurant where you can enjoy Kobe beef sukiyaki, shabu-shabu, yakiniku, steak and hamburger in a spacious private room.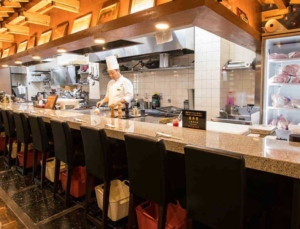 The special lunch at a famous restaurant that continues to focus on Kobe beef is superb. They use lots of local Hyogo vegetables.
Kobe Beef Shabu Shabu All You Can Eat Course (7,800 yen) offers all-you-can-eat top-quality A5 grade Kobe beef!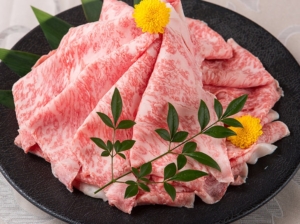 I have hardly heard of any restaurants where Kobe beef is all-you-can-eat in Japan. The Kobe beef is all-you-can-eat at this price is nothing but a bargain.
There is also a private room in the restaurant, so let's spend a relaxing time while enjoying the delicious Kobe beef lunch.
Information
Natural Dining Cafe Mode
Cafe Mode is a dining cafe in Horie where there are many cafes and variety stores. The interior is very stylish and very popular among women.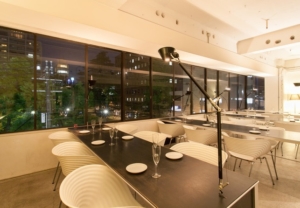 You can enjoy an exquisite Kobe beef lunch for around 1,500 yen.
I recommend Kobe beef steak set M size (1,580 yen). You will be surprised at how delicious it is when you eat it. It comes with organic vegetable salad and soup, and bread or rice.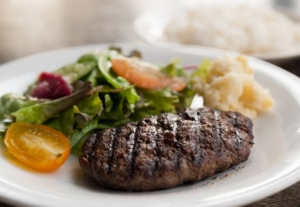 Rank A -5 Kobe Beef Omelet Hayashi (1,200 yen) is also superb. It is carefully prepared with plenty of vegetables and red wine.
Cafe Mode has a variety of cafe menus after lunch. I recommend this restaurant for family, dates and girls' parties.
Information
Techangum Higashi-shinsaibashi store (Yakiniku)
Techangum, a famous yakiniku restaurant that has 5 branches in Kobe Sannomiya, opened for the first time in Osaka in August 2019.
You can enjoy Kobe beef yakiniku menu in a spacious space with private rooms!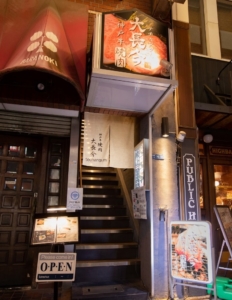 The restaurant buys a whole Kobe beef!
Yakiniku Course is a reasonable price from 5,980 yen with 8 kinds of standard popular menu such as sirloin and kalbi and all-you-can-drink.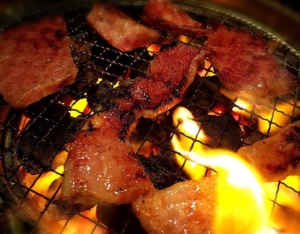 This is a restaurant where you can enjoy high quality beef in Yakiniku-style in a space with a particular interior design.
Information
Gururi (Steak, Hamburger)
This restaurant is a bit outside of the Namba area but I would like to introduce it as it is highly recommended.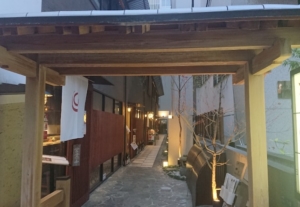 Gururi uses the highest quality Kobe beef and utilizes the flavor of the ingredients with the skills of the chef.
The recommended menu is Kobe Beef Hamburger & Steak (1,980 yen) where you can enjoy hamburgers and steaks at the same time.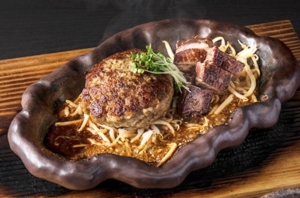 The hamburg steak is soft and has a crunchy texture like cartilage and is delicious. It goes especially well with the sauce, making the taste even richer. Because it is stone-grilled, the surface is burnt and crispy, and it is fragrant and has a crispy texture.
The steak is soft and you can feel the original sweetness of the meat, not the seasoning. In addition, the sauce is effective and has a good synergistic effect.
The exterior of the restaurant is Japanese style and tasteful. You will feel like you are in Kyoto.
Information
I carefully selected 5 restaurants where you can eat superb Kobe beef at a low price in Osaka.
When you hear Kobe beef, you have an image of high class, but you can enjoy lunch at a surprisingly low price, and you can have a luxurious time.
I think the luxury of time is important for daily effort. Please enjoy Kobe beef at a low price and use it as energy for tomorrow!
The Most Minor Information Site about Japan


#reasonable  #kobebeef  #wagyu  #teppanyaki  #sukiyaki  #shabushabu  #yakiniku  #dotonbori
---