Find your own new treasures in Kansai, Japan!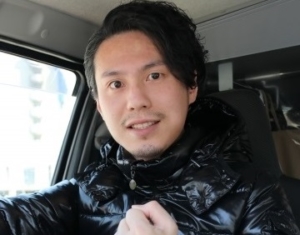 Hello!
My name is Y.Takekoshi and I live in Kyoto in Kansai. I'm Japanese.
When you hear Kansai, I think you first imagine Kansai International Airport (KIX).
Exciting Kansai Airport Tour Plan & Amazing Sky Deck ✈️
Do you know which area it is?
Kansai consists of 6 prefectures: Osaka, Kyoto, Hyogo, Nara, Shiga and Wakayama.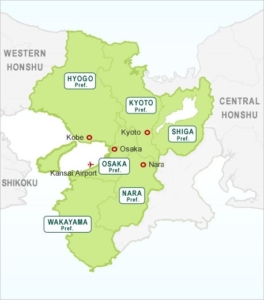 Kyoto is one of the world's most popular tourist city, and Osaka, Japan's second largest city, decided to host the Osaka Expo in 2025, and now Kansai is very lively. 👍
Kobe City in Hyogo Prefecture has flourished as a port town since long ago, and is a fashionable town with an exotic atmosphere, such as Western countries and China. Kobe Kitano Ijinkan, Chinatown and Kobe beef are famous.
Not only Kobe but also Himeji Castle which is famous for World Heritage, Arima Onsen and Kinosaki Onsen are in Hyogo Prefecture.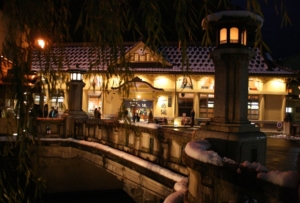 Speaking of the ancient capital, Kyoto, which was the capital 1,000 years ago, is famous, but Nara is several 100 years older than Kyoto and it was the ancient capital about 1,300 years ago.
Nara is small in scale, but there're Todai-ji which is famous for Daibutsu and Horyu-ji which is related to Prince Shotoku. It's a very attractive ancient capital with a lot of World Heritage sites, national treasures and cultural properties.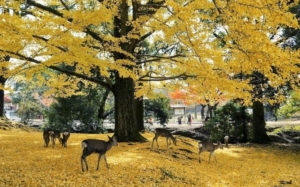 Deer everywhere are cute.
Shiga Prefecture has Lake Biwa, the largest lake in Japan, surrounded by lush mountains and rural landscapes. It's a place where you can come into contact with nature rich in water and greenery.
Also, it has been a traffic hub for a long time, and there're the footprints of the heroes of the Sengoku period and the townscape with the historical atmosphere.
It's not well known that it's one of the largest places in Japan where many of these historical cultural heritage remains. It's also the birthplace of Koka Ninja and Iga Ninja. 🔯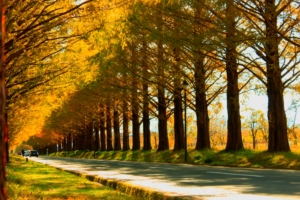 Dawn Redwood (Metasecoia) Avenue (Shiga Prefecture)
Wakayama Prefecture is just as wonderful as other 5 prefectures. Adventure World which has the largest number of pandas 🐼 in Japan and Nanki Shirahama Onsen is famous. Kumano Kodo, a World Heritage Site, is also popular.
Have you ever eaten Umeboshi, a popular Japanese food? It's a food that many foreigners don't like, but Wakayama is the top producer of Umeboshi in Japan and it's branded. There's Umeboshi with honey that is not sour so please try it once when you visit Wakayama.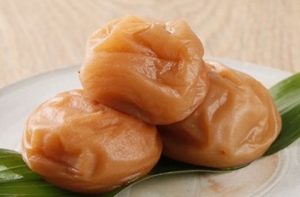 Umeboshi
Surprisingly, all prefectures except Osaka have World Heritage Sites in Kansai.
However, Osaka has one of the world's largest Kofun (mounded tomb) with a total length of 486 meters. 😲 This is a potential World Heritage Site for Japan in the future, and if approved, it will exist in all prefectures in Kansai.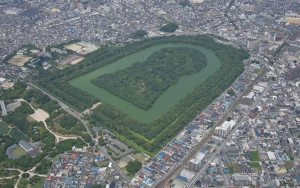 Compared to Kanto region which is centered around Tokyo, I think the most attractive thing about Kansai is a deep history. Tokyo was built by reclaiming wetlands in the 17 century, and its history is about 400 years.
However, the history of the Kansai centering on Kyoto and Osaka has existed since around the 3rd century when Japan was born as a country.
If you are visiting historical tourist spots, I definitely recommend Kansai!
Other than Kyoto, Osaka and Kobe, the other areas are also very unique and attractive.
There're a lot of fun places that only local people know, which are not often mentioned in tourist guidebooks.
It may be hard to understand because of my poor English, but I hope this website will make your sightseeing wonderful. 😆
Have a nice day!

P.S.
On July 6, 2019, 49 Mozu-Furuichi Kofunguns in Osaka were registered as a World Cultural Heritage Site. Congratulations!!
What's Kofun? – The First World Heritage Site in Osaka
Now all the prefectures in Kansai have World Heritage Sites. 🆒
Please continue to support Kansai!
Find Japanese quality at amazon.co.jp
amazon.co.jp requires a different account than amazon.com.
---