5 Kobe Beef Restaurants at Reasonable Price in Sannomiya 🐂
Among the Tajima beef produced in Hyogo Prefecture, the beef that meets the strictest standards is called Kobe beef.
Kobe beef is a brand beef that is popular among many people overseas as a representative gourmet in Japan.
The vivid marbling and soft meat is the art of eating.
The unfolding Teppan performance is also wonderful!
If you cannot eat Kobe beef because it's expensive, I'll introduce you to 5 restaurants where you can eat reasonable and delicious Kobe beef.
5 Kobe Beef Restaurants at Reasonable Price – Namba, Osaka 🥩
Steakland Kobe-kan
The restaurant where you can eat Kobe beef at a reasonable price is Steakland Kobe-kan.
A popular Kobe beef restaurant located in a convenient location that is around a 3 minute walk from JR Sannomiya Station.
Look for the red sign! It's on the 6 floor.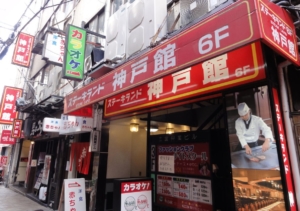 The chef cooks splendid Kobe beef right in front of the customers and you can eat it for as much as 3,180 yen. If you think "I want to eat Kobe beef today!", don't hesitate to come here!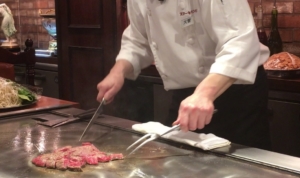 Just seeing Kobe beef grilled in front of us makes us hungry.
There's a Steakland Kobe-ten nearby, but Kobe-kan has more seats and you have less waiting time.
Information
Hours: Weekdays 11:00~14:00 (L.O.14:00), 17:00 ~22:00 (L.O.21:00), Weekends and Holidays 11:00~22:00 (L.O.21:00)
Open all year round
Steakhouse Zen Sannomiya-ten
This is located in a building directly connected to JR Sannomiya Station, and the access is excellent.
It's a popular restaurant where you can enjoy Kobe beef luxuriously in the middle of Kobe city.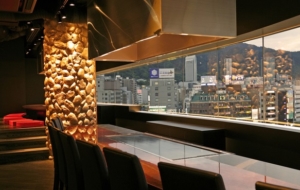 The inside of the restaurant is luxurious with black and gold, and you can see the night view of Kobe city from the big window in front of you at night.
The price of Kobe beef changes depending on the time of purchase, but Steakhouse Zen always offers the highest quality A5 Kobe beef at the same price. Other than meat, there's a course using fresh seafood such as lobster and abalone.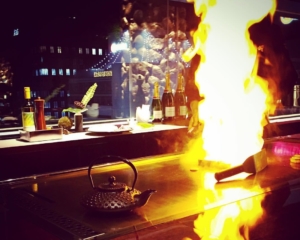 The Teppan performance where vegetables and meat are grilled in front of you is also very popular. You can spin the pepper mill and flambe the flames, and you can enjoy talking with the chef and make your meal time an entertainment.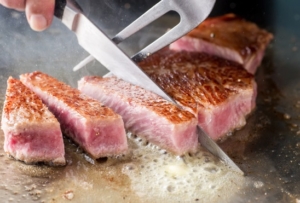 The course includes amuse bouche, soup of the day, colorful salad, and grilled seasonal vegetables.
Not only is the steakhouse Zen delicious, but it's also attractive that it entertains you with your eyes.
I recommend you to make an online reservation before you go.
Information
Hours: 11:00~15:00 (L.O.14:00), 17:00~23:00 (L.O.21:30)
Open all year round
Kobe Steak Propeller
This restaurant is Kobe beef speciality restaurant Propeller located right next to Sannomiya's famous flower clock.
You can enjoy delicious Kobe beef in the restaurant decorated with unique interior.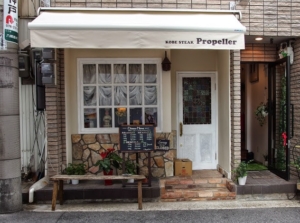 The Kobe beef grilled in the original grill is fragrant and crisp with excess fat removed.
The original sauce brings out the taste even more.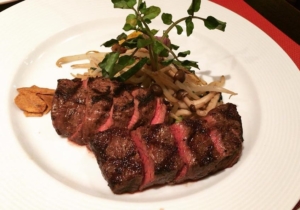 We can enjoy the taste that comes from grilling. "Specially Selected Kobe Beef Course" is 4,800 yen! We can have Kobe beef at this price for lunch.
Inside the restaurant with cute candles in a relaxing and warm space, they offer a relaxing time. It's a perfect place for those who want to spend a special time.
I recommend you to make an online reservation before you go.
Information
Hours: Weekdays 11:00~15:00 L.O.), 15:00 ~21:30 L.O.)
Open all year round
Sukiyaki and Shabu-shabu Kobe Beef ISHIDA
This is a Kobe beef restaurant in Sannomiya, the center of Kobe. It takes about 2 minutes to the north from the west exit of JR Sannomiya station, and you can see it soon after entering Kitanozaka.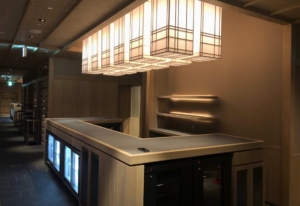 We can choose from Sukiyaki and Shabu-shabu, and you we eat authentic Kobe beef at a relatively low price.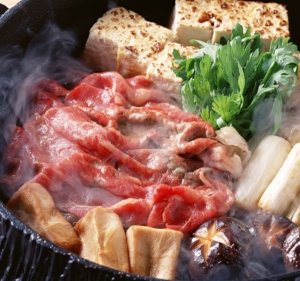 If we go with a few people, we can enjoy everything in the form of half Sukiyaki and half Shabu-shabu.
If you want to enjoy Kobe beef with various dishes, I recommend Ishida.
I recommend you to make an online reservation before you go.
Information
Hours: Weekdays 17:00~23:00 (L.O.22:00), Weekends and Holidays 11:30~15:00 (L.O.14:30), 17:00~23:00 (L.O.22:00)
Closed: Mondays
Kobe beef Gyu-don Hiroshige
I introduced 4 reasonable restaurants of Kobe beef, and it's good news for those who don't have money of 5,000 yen.
You can eat Kobe beef for 1,500 yen at Gyu-don Hiroshige.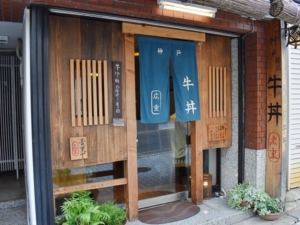 It's a very popular restaurant that is crowded with many customers every day. It's natural to wait for an hour. If it's long, you may have to wait for more than 2 hours.
There was no particular advertisement, and it became a restaurant with a long line only by word of mouth. When it's delicious, people gather naturally.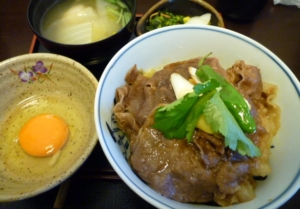 Hiroshige's obsession is not to prepare in advance. By not making it in advance, you can make a Gyu-don with the tenderness and deep flavor of Kobe beef.
Here, you can eat Gyu-don that you have never tasted in a Japanese Gyu-don chain restaurant.
We have a regular size for 1,300 yen and a large size for 1,500 yen, but a large size is a good deal. A glass of beer is 500 yen. You can spend a very happy time paying 2,000 yen.
But Hiroshige's biggest problem is waiting time.
This restaurant opens at 11 AM and 18 PM. If you go 30 minutes to 1 hour before the opening time, you can enter without waiting too long.
Information
Hours: 11:00~15:00, 18:00~23:00
Closed: Irregular holidays
How was it?
I introduced a restaurant where you can casually enjoy Kobe beef. The desire to eat cheap and delicious food is universal.
Now that you are in Kobe, you want to enjoy Kobe beef at a reasonable price. If that's the case, check out this post. It will surely be a memory of your trip.
The Most Minor Information Site about Japan


#reasonable  #kobebeef  #wagyu  #teppanyaki  #sukiyaki  #shabushabu  #yakiniku
5 Kobe Beef Restaurants at Reasonable Price – Umeda, Osaka 🥩
---