Kyoto Mameshiba Cafe – Cute Shiba Inu Cafe 🐾
There's a unique animal cafe in Kyoto.
That's the Mameshiba Cafe that's hot right now! The shop I'll introduce you is in the Shinkyogoku shopping street.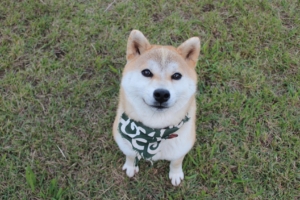 Let's relax with Mameshiba in the Japanese-style tatami floor.
Where can I meet them?
Shinkyogoku shopping street is a historical shopping arcade representing Kyoto which has everything from fashion, gourmet, and amusement.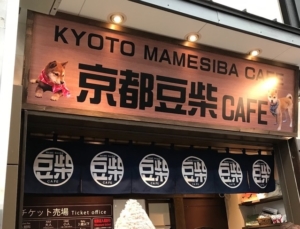 Opposite the Mameshiba Cafe there's also a Owl Forest and Bengal Cat Forest where you can interact with rare animals.
That's why the front of the shop is always crowded, and it's very popular not only among Japanese but also foreigners.
When you finish the reception, you'll be told the waiting time instead of entering right away. Let's kill time at the shopping street and meet again.
There're many rare Mameshiba goods at the entrance, and many customers buy only the goods.There're many cafes, sundries, clothes, and amusement facilities in Shinkyogoku shopping street, so time passes quickly.
Time has come!
Let's go inside!
The shop has tatami mats, so you take off your shoes first and disinfect your palms. You can smell the unique smell of animals in the room. It looks like a Japanese countryside house.
You'll hear a general explanation from the staff. For example:
・It's not good to hold a Mameshiba, but to stroke them gently.
・Put your baggage on the desk and not on the floor.
There're other things, so let's not violate the rules.
Let's relax a lot.
And the petting time starts!
There're some Mameshiba. Every puppy is so cute.
Mameshiba has a strong sense of caution and is hard to be attached to, so they doesn't leave the staff, but the staff will turn around  so you can stroke them firmly.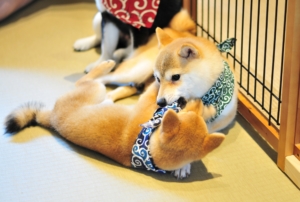 Mameshiba won't come to you easily, but if they come to the place where you touch them, please gently stroke them.
Mameshiba are quiet, but they moves smoothly.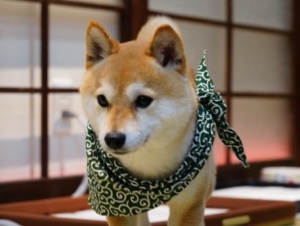 Mameshiba, who is used to people, starts sleeping on your knees or rolls on tatami mats. That figure really heals you.
30 minutes passed so quickly.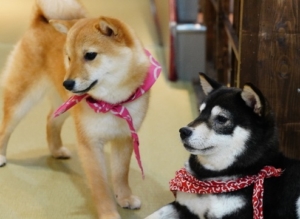 There's no breed called Mameshiba, and the Shiba-inu that didn't grow by chance is called Mameshiba.Why don't you visit the popular Mameshiba cafe?
Osaka shop Open
Following Kyoto, Mameshiba Cafe opened in Osaka in 2018. The place is in the center of Dotonbori.
There're many flashy signboards around Dotonbori, so it may be hard to find. But if you look at the signboard of Mameshiba Cafe carefully, you will see it.
The system is the same as the Kyoto shop. It's nice to meet Mameshiba in Osaka without going to Kyoto.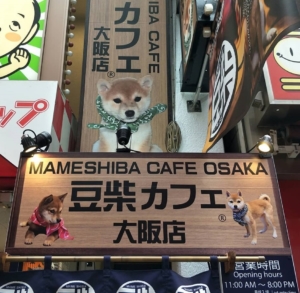 Information
Kyoto Shop
Hours: 11:30~19:30 (Weekdays), 11:00~20:00 (Weekends and Holidays)
Open all year round
Admission: 880 yen for junior high school students and above, 580 yen for children
Osaka Shop
Hours: 10:30~19:00
Open all year round
Admission: 880 yen for junior high school students and above, 580 yen for children
#cuteanimals  #mameshiba  #shibainu  #mameshibacafe  #animalcafe
The Most Minor Information Site about Japan


---