Otter Cafe LOUTRE in Kyoto, Japan 🦦
Recently, many animal cafes have opened in the Kansai area, and otters are very popular these days. People say, "I can't stand their lovely faces." and "Their friendly personality is cute.".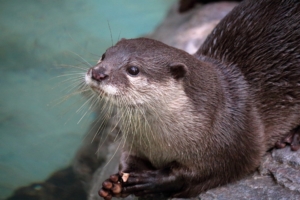 Some people keep otters as pets, so they are easy to get used to. There're still a few shops in Japan where you can touch otters. One of them is LOUTRE in Kawaramachi, Kyoto.
LOUTRE means otter in French. This is not a cafe, but a shop where you can touch otters. The hourly system is 1,500 yen for 1 hour on weekdays and 2,000 yen on weekends. (Comes with a 500 ml plastic bottle.)
Let's go to that popular shop.
Six cute otters
LOUTRE is on the second floor of the Shinkyogoku shopping street building.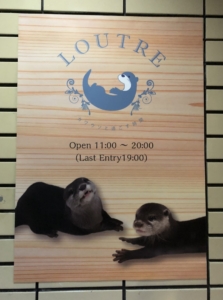 When you enter the shop, six otters will welcome you. You will surely be healed by the way you eat food, the way you swim around energetically in the water tank, and the cute way you grovel on the towel.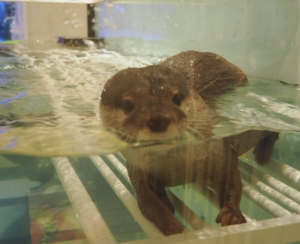 LOTRE is the only shop in Kansai where you can directly touch and feed otters!
Let's touch otters!
Then let's touch otters right away.
It's prohibited to hold them, but it's possible to touch them with bare hands. I heard otters like to be gently stroked.
Their hair is much softer than it looks, and they look so cute when they come up with their whole body writhing to express their joy.
They don't like to be touched on their faces, so let's just pet their back and tail. There're 6 otters in this shop, and depending on the character, there're some otters that can pet the belly.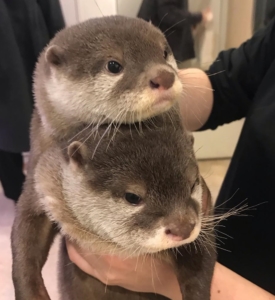 Wild otters seem ferocious enough to win fights with alligators, but the otters in this shop are very friendly because they were originally kept as pets.
Let's feed them.
We can feed them directly here.
It's said that otters look up when they eat, but some of them bend their body more than necessary, so they are cute.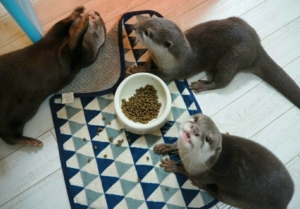 There're plenty of food prepared for otters' health in the shop, and we can feed them freely.
You may worry that they eat too much food, but they eat a lot of food in a day, so there's no problem.
They are happy to drink water.
Osaka shop also opened
Fortunately, the 2nd shop of LOUTRE opened in Osaka in March 2019!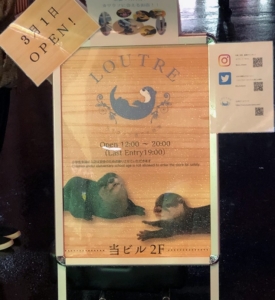 It's located near Namba station of Nankai train. The original otter cafe closed and opened as taking over the shop.
The Most Minor Information Site about Japan


We will be fully healed here for an hour. When you visit Kyoto and Osaka, why don't you come in contact with cute otters?
Forest Cafe Animeal with Capybara – New Animal Cafe in Osaka
Cat Cafe MOCHA in Kawaramachi, Kyoto 🐱
Information
Kyoto Shop
Hours: 12:00~20:00 (Last entrance 19:00)
Closed: Irregular holidays
Osaka Shop
Hours: 12:00~20:00 (Last entrance 19:00)
Closed: Irregular holidays
#cuteanimals  #animalcafe  #otter
---