Tenjin-ichi Antique Market at Kitano Tenmangu, Kyoto
Kitano Tenmangu Shrine is very famous in Japan as a shrine dedicated to Sugawara-no-Michizane, the god of exams.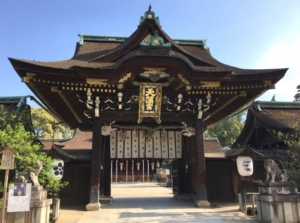 The Tenjin-ichi, which is held on the 25th of each month at Kitano Tenmangu, is known as Kyoto's two largest antique markets, along with To-ji's Kobo-ichi.
Kobo-ichi Antique Market at Toji Temple, Kyoto
What kind of market is it?
Tenjin-ichi is held on the 25th of every month because it is held on February 25, the anniversary of Sugawara-no-Michizane's death, and on June 25, his birthday.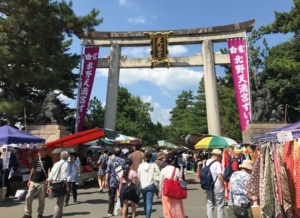 The event will be held on shrine's approach, parking lot and Onmae-dori Street along the east side of the shrine. The time is from around 6 AM to around 4 PM. Admission is free.
Every year on December 25, the last day of the event, and January 25, the first day of the year, it is crowded with many people. At most, there are about 1,500 street stalls in the precincts!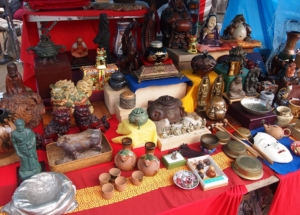 Items sold at street stalls are used tools, ceramics, kimonos, bonsai (plants) and handicrafts, and like Kobo-ichi, many are Japanese style.
Rare items include retro toys, antique kimonos from the Taisho period, sword guards and old coins, and recently some shops sell handmade goods and accessories.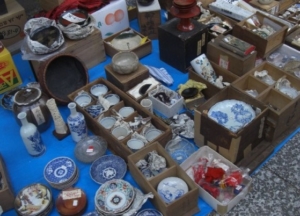 If you go to the event too early, the stalls will not be open very much, and if you go too late, you will miss the chance to buy, so I recommend you get there around 9 AM to 10 AM.
Variety of stalls
If you take a look at the stalls, there are many antique accessories. If you like antiques, it's like heaven.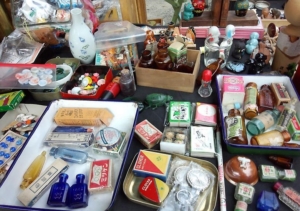 When you find an item that interests you, you have to decide whether to buy it on the spot. This is because if you come back later, the item may be sold and gone. You may want to base your decision on whether or not you will regret buying the item.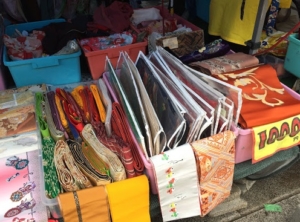 As is often the case in flea markets, there are products without price tags.
It often happens that the shop owner decides the price by looking at the customers who ask the price, so it is up to you to negotiate whether you can buy it cheaply.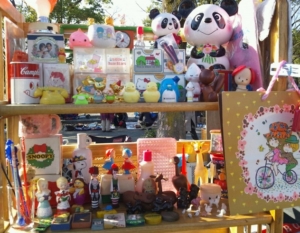 Tenjin-ichi features many handmade stalls such as bags, clothes and ceramics. Unlike ordinary retail stores, there are many stalls where artists sell their works by themselves, so you can directly hear their thoughts on the works and their points.
There are many opportunities to meet items that accentuate your everyday life!
The area facing Onmae-dori on the east side of Kitano Tenmangu has stalls selling mainly antiques such as tea utensils.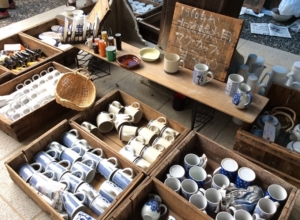 There is a wide variety of antiques in each mouthful, from antique items that seem to be of great value to rare items that only enthusiasts will find valuable.
At first, it may be fun to listen to the shop staff and make a bold choice of products based on your own sense and intuition.
Delicious Yatai (food stalls)
Tenjin-ichi also has many yatai (food stalls). The standard ones are takoyaki, okonomiyaki, yakisoba, ikayaki, apple candy (coat a whole apple), wataame (cotton like candy), baked corn and so on.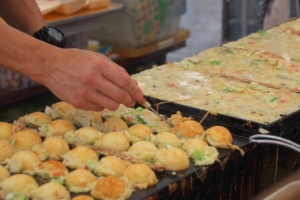 Many kinds of yatai, which are often seen at Japanese festivals, are uplifting. Eating many kinds of food little by little is fun.
The origin of modern yatai is the trace of the black market that spread all at once after World War II. The yatai were run by people who had returned from the war, war widows, and those who lost their shops in the war.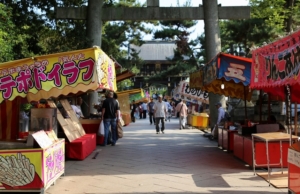 However, now there are sanitation and location problems, and they are regulated by the national and local governments. Except for special occasions such as festivals and events, yatai (including movable type) are rarely seen.
Tenjin-ichi thus has a huge number of stalls, so it is not possible to visit all in one day.
The event starts around 6 AM, but the stalls start to prepare gradually and the number of people is small. The number of people gradually increases from around 9 AM, and it gets very crowded around noon.
I recommend you to go there in the morning when it's not crowded and look for your favorite stalls.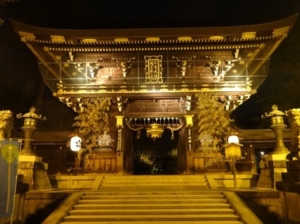 On the night of Tenjin-ichi, the illumination of the precincts is also held at the same time. By 21 PM, the main shrine, which is designated as a national treasure, and other buildings will be beautifully illuminated, and you will be able to take pictures of a fantastic atmosphere that is different from daytime. You could go there in the evening and see the light up.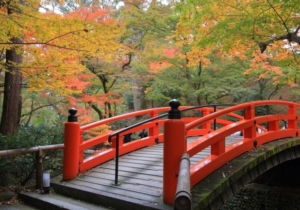 Kitano Tenmangu is also a famous place for fall foliage, so you can also enjoy taking pictures at Momijien if you match the season. The fall foliage are at their best from the middle to the end of November every year.
Information
Hours: 6:00~16:00, on the 25st of every month
#antiques  #kyotoshopping  #markets  #japaneseceramics  #kitchenware  #tableware  #handmade  #japaneselife  #reasonable
10 Recommended Antique Shops in Kyoto
---