Awaji Island Monkey Center – Friendly Wild Monkeys 🐵
The Awaji Island Monkey Center is a facility where you can feed and interact with about 300 wild Japanese monkeys living in the southeastern part of Awaji Island.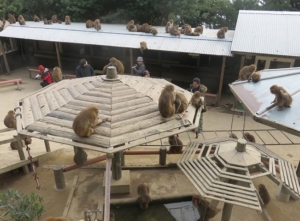 Around 9 AM, countless wild monkeys come down from the mountain. The monkeys here are smaller and more gentle in character than those in other areas.
About the Monkey Center
Awaji Island is a big island in Japan which belongs to Hyogo prefecture. It is located on the south side of Awaji Island and opened in 1967 and has been open for more than 50 years.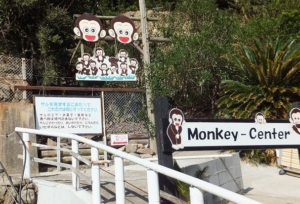 The monkeys living here are not bred but wild. Therefore, you can't always meet them like you can at a zoo. You can see them in many seasons, but there is a high probability of seeing them from December to August. On the other hand, monkeys sometimes go deep into the mountains and don't come out from September to November.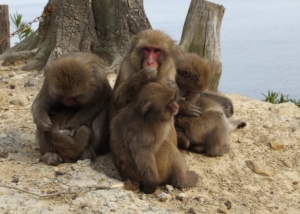 Please check the information about the probability of seeing monkeys on the official website.
The admission fee is 700 yen for adults (Junior high school students and above) and 350 yen for children (4 years or older), so you can observe the monkeys at a reasonable price.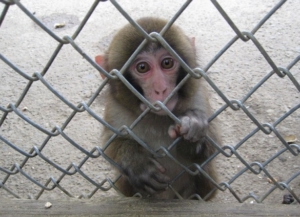 Monkeys come down from the mountain around 9 AM and go back to the mountain around 17:30 in the evening, so it's better to visit during that time.
Especially babies born between May and June are about the size of a palm and very cute, so some people come to see them.
Let's have fun with the monkeys!
After paying the admission fee at the reception, let's go to the feeding area where the monkeys are. If you go up the slope, you can see the shadow of the island of Nushima, which is designated as a Japanese Heritage site, and the Kii Channel on your left.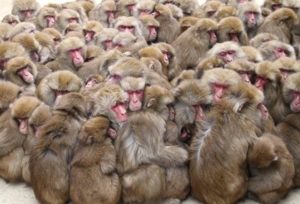 At the feeding area, you don't touch the monkeys directly, but you can really observe them up close. You don't need a telephoto lens. Even within your reach, the monkeys are relaxed. When you feed monkeys, it is a rule that people go into cage.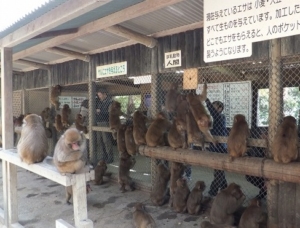 There are not only monkeys but also deer at Awaji Island Monkey Center.
And in the feeding area, monkeys and deer are relaxing in one space. When people approach them, they don't seem frightened or alarmed, and they just relax at their own pace.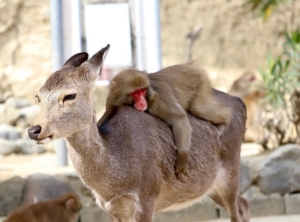 The one with the largest body in a group of monkeys is the boss. Please look for it.
Usually, the boss monkey takes food from other monkeys and swaggers, but on the other hand, the boss monkey is responsible for stopping conflicts, threatening and expelling invading animals from territory, and maintaining order in the group.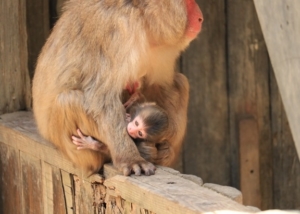 The boss of Awaji Island Monkey Center can help each other by taking care of the weak monkeys and adjusting to the pace of the weak monkeys. That's why all the monkeys here get along well and form a calm group.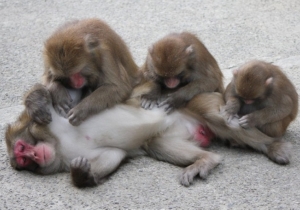 They are wild animals, but you can also get close to them, so you can get a glimpse of monkey society.
Monkey babies
From spring to summer, it is the monkey birth season.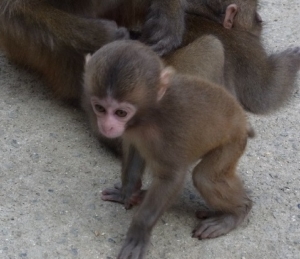 The monkeys here are small even for adults, but the baby is especially small and cute among them. They are palm-sized and weigh about 500 grams.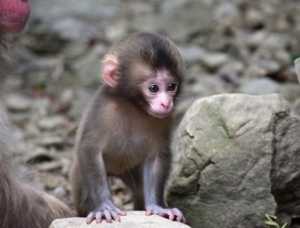 They cling to mother monkeys with their small bodies and play around by them. You can also see them playing with trees nearby. The small hands and toes wrapped around the tree are very cute.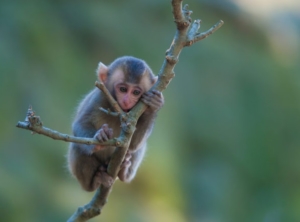 You will want to cheer just by looking at it. The characteristic of Awajishima Monkey Center is that not only mother monkeys but also other adult monkeys take care of them together. They are really good friends.
If you meet a baby monkey, you will surely be mellow with its cuteness!
Nearby Tourist Spots
Near the Awaji Island Monkey Center is a good hot spring called Sumoto Onsen.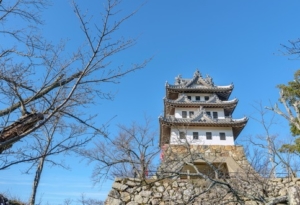 It is an onsen area that once prospered as the castle town of Sumoto Castle, and the point is that you can enjoy the elaborated onsen of each inn.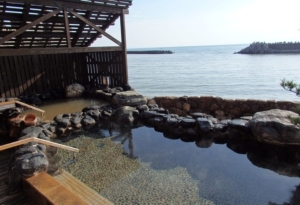 An open-air onsen with a superb view of the sea will make you feel great. I recommend you to stay and enjoy an onsen leisurely, but you can also enjoy a day trip.
Awaji Island is the number one production area of onions in Japan.
It is sweet, soft and juicy due to the climate and selective breeding suitable for onion cultivation.
It tastes very sweet because its sugar content is about 10% higher and its pungent ingredients are less compared to onions from other production areas.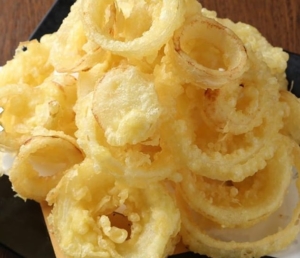 Located alongside the Awaji Island Monkey Center, the restaurant serves seafood from the sea in front of you and tempura made with Awaji onions.
The seafood is fresh and delicious, and the onions are sweet and filling.
Awaji Island Monkey Center is one of the must-visit spots on Awaji Island.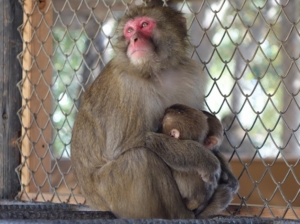 The nature and warmth of Awaji Island may have fostered the characters of monkeys who are friendly and considerate.
You can observe the lives of monkeys that are friendly in the wild! 🐒🐒🐒
Information
Hours: 9:30~17:00
Closed: Thursdays (Holidays are open.)
It is almost closed from September to November because monkeys do not come down from the mountain.
Admission: 700 yen for general (junior high school students and above), and 350 yen for children (4 years or older)
---