Arashiyama Monkey Park Iwatayama – Many Wild Monkeys 🐒
In Arashiyama, one of the best tourist spots in Kyoto, there is a mountain called Arashiyama Monkey Park Iwatayama where you can interact with wild monkeys.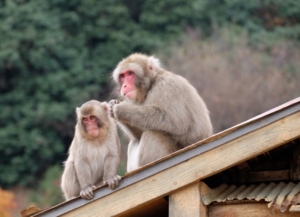 You can not only see them but also hand feed them at the rest hut in the observation deck square at the top. It is also a topic that the way to feed is a little different.
Let's go now!
Mt. Iwata is a small mountain on the south side of Togetsu-kyo Bridge in Arashiyama.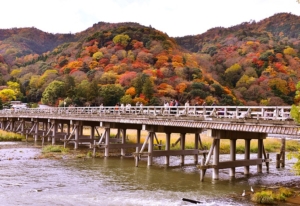 ​It takes about 20 minutes to climb to the observatory where you pay the entrance fee at the foot of the mountain and feed the monkeys.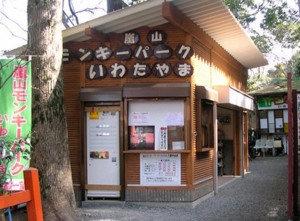 First of all, there are 120 steps of stairs, so I recommend you to wear light clothes and shoes such as sneakers or low heels.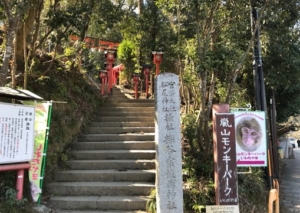 After the stairs, it is a gentle upward slope, so it is easy for small children to walk together. If you are lucky, you can meet wild deer.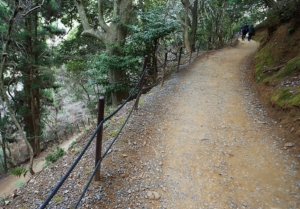 Enjoy the scenery of the four seasons while relaxing in the woods. There are some difficult sections for people who lack exercise, but there are some rest points on the way.
As soon as you reach the top, you will see a few monkeys.
People who see wild monkeys for the first time may be a little scared, but you don't have to be afraid more than necessary.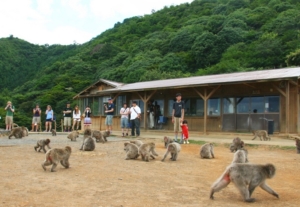 If you follow these rules, you'll be able to get in touch with them safely and get along well with them.
▼Rule 1: Don't make eye contact
Don't make eye contact with monkeys. Also, some monkeys don't like to get too close. They may become angry or intimidating when they stare at them. Please be careful especially for small children.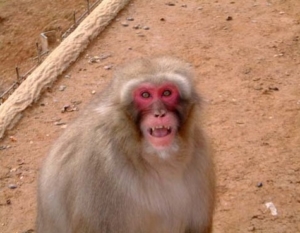 ▼Rule 2: Don't show them food or drinks.
You don't know where the monkey is looking at you. Please refrain from eating and drinking outside the designated area. You can feed the monkeys at the rest area of the observatory.
▼Rule 3: Don't carry too much luggage.
Monkeys may be interested in plastic or cute paper bags. Don't carry too much baggage.
There are no fences or cages in the square on the top of the mountain, and monkeys are spending their time normally. There are many benches, and if you sit there, you might see a monkey sitting next to you.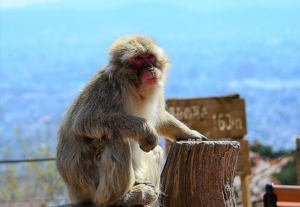 About 120 wild Japanese monkeys live in the mountain, and all monkeys have names.
Even if humans are nearby, monkeys just live in the wild as usual. When you look at the monkeys who are full of family love like human beings, you can't help smiling.
From April to July, you can see babies of monkeys.
The baby monkeys may approach you because they are not very cautious, but the mother monkeys will come to pull you back in a hurry.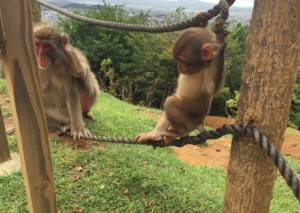 Like humans, each monkey has a different face, and the baby monkey's loveliness should heal you.
At the observation square, staffs feed 3 times a day.
As the time approaches, monkeys gather in the square. If you want to see a lot of monkeys, let's go to there at this time.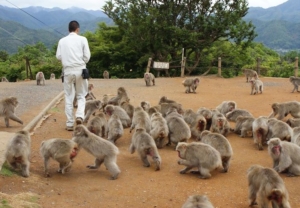 The square is large, so you don't have to worry about the distance between you and people, so you can see it with ease.
※ Please check Twitter because feeding time may change depending on the season.
If you want to feed yourself, you can buy food at the hut in the square. 1 bag for 100 yen (Apples, peanuts, pineapples, etc.)
But this feeding method is a little unique.
Humans enter the hut and feed the monkeys outside. It looks like a human being is in a cage.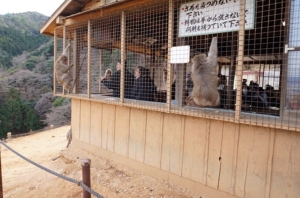 It is said that this method is adopted because there is a possibility that monkeys may jump on people who have food.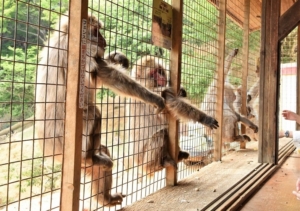 You will be excited by the gesture of reaching for food like a chameleon's tongue.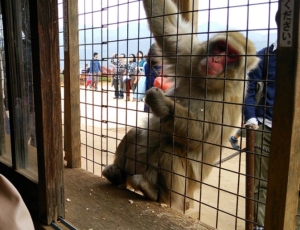 You are not allowed to bring food for monkeys, and you can feed them only at this hut.
Monkey Park is not only for monkeys. You can see the whole city of Kyoto from the square on the top of the mountain. This is the most scenic spot in the Arashiyama and Sagano area.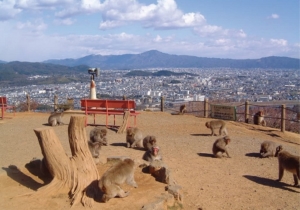 Please enjoy the view after touching the monkeys!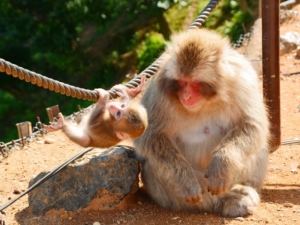 Information
Hours: 9:00~16:30 (16:00 from October 1 to March 14)
Open all year round
Admission: 550 yen for high school students above, 250 yen for children
Awaji Island Monkey Center – Friendly Wild Monkeys 🐵
---