JAPAN RAIL PASS (JR PASS) – Bargain Ticket 🚄
For foreign visitors to Japan, the complexity of Japan's railway lines and the purchase of tickets are one of the factors that make travel uneasy.
I often see them having difficulty moving smoothly due to language barriers.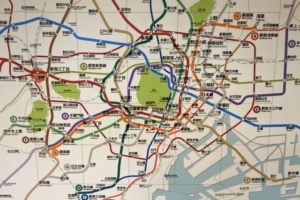 JAPAN RAIL PASS  jointly offered by 6 JR Group companies is an item that relieves such anxiety. It's a ticket that allows you to ride as many trains, Shinkansen, buses and ferries as you want from Hokkaido to Kyushu.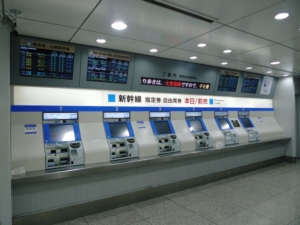 What is JAPAN RAIL PASS?
JAPAN RAIL PASS (Commonly known as JR PASS) is a very economical ticket that can be used by trains, Shinkansen, buses, ferries, etc., allowing foreign visitors to Japan to travel all over Japan at a reasonable price.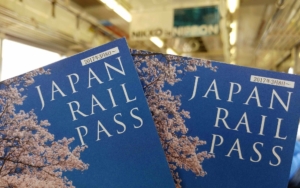 ▼Railways: All lines of the JR group (except for "Nozomi" and "Mizuho" of the Tokaido, Sanyo, and Kyushu Shinkansen lines, limited express trains, express trains, rapid trains, local trains, BRT (bus rapid transit system), Tokyo Monorail)
▼Bus: Each local line of JR Bus Company (JR Hokkaido Bus, JR Bus Tohoku, JR Bus Kanto, JR Tokai Bus, West JR Bus Company, Chugoku JR Bus, JR Shikoku Bus, JR Kyushu Bus)
▼Ferry: JR West Miyajima Ferry C*The route you can take may be changed.o., Ltd. (Miyajima – Miyajimaguchi)
*The route you can take may be changed.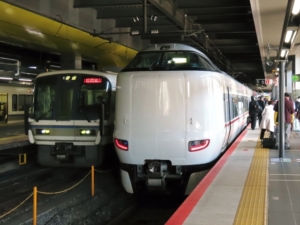 However, you must meet one of two qualifications to use JR PASS.
Foreigners visiting Japan for sightseeing with the entry status of "Temporary Visitor": those who received the stamp or seal of "Temporary Visitor" on their passports

Japanese nationals living abroad for 10 years or more: You need a passport of Japan and documents that verify that your period of stay is 10 years or more.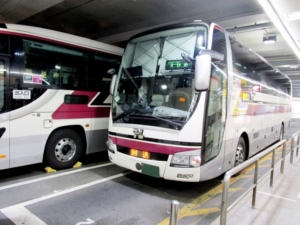 The P
rice of JR PASS?
JR PASS is divided into Green Car, Ordinary Car, Adult and Child (From the age of 6 to 11 on the issue date of the Exchange Order), and the usage period is 7 days, 14 days and 21 days.
The price of JR PASS is set to be very reasonable.
Prices of JR PASS
| | | | | |
| --- | --- | --- | --- | --- |
| Type | Green | Green | Ordinary | Ordinary |
| Duration | Adult | Child | Adult | Child |
| 7-day | 39,600 yen | 19,800 yen | 29,650 yen | 14,820 yen |
| 14-day | 64,120 yen | 32,060 yen | 47,250 yen | 23,620 yen |
| 21-day | 83,390 yen | 41,690 yen | 60,450 yen | 30,220 yen |
For example, the ordinary one way shinkansen from Tokyo to Kyoto (Hikari) costs 13,600 yen per adult for a reserved seat.
JR PASS costs 29,650 yen for 7 days Shinkansen Ordinary Car, so 1 round trip will almost pay off. In addition, you don't have to buy a ticket every time you get on a train or a bus. You can do sightseeing efficiently without wasting money or time.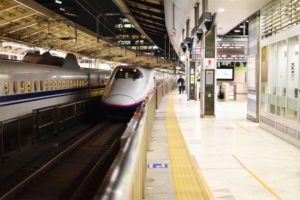 You cannot take the Nozomi, but the travel time difference between Tokyo and Osaka is only about 30 minutes.
How to get JR PASS and get on it
Before you visit Japan, you need to purchase an Exchange Order for JR PASS through a travel agency, airline, agency, etc. and have your PASS issued at the exchange office at the main JR station after your arrival in Japan.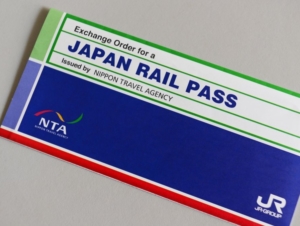 You have to exchange it to JR PASS within 3 months after the Exchange Order is issued, so you need to be careful not to buy too early.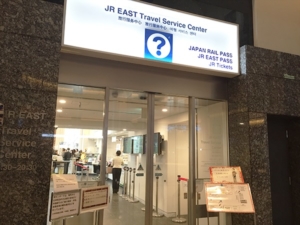 You cannot get on a train or a bus with an Exchange Order, so you need to be careful.
You can choose the starting date of JR PASS within one month from the date of exchange to PASS.
It's easy to use. All you have to do is show your PASS to the staff when you get on it!
How to reserve a reserved seat
The seats of Shinkansen, limited express and express trains are divided into 3 types, first class reserved seats (Green car), ordinary reserved seats and non-reserved seats. If you use a reserved seat, you need to get a reserved seat ticket before getting on.
Reserved seats can be reserved at JR station travel centers, JR Ticket Offices and JR travel agency stores. There is no additional charge.
In addition, you can use a car with a sleeping car, a normal private room, and a Gran class by paying an additional fee.
JR PASS is a great deal. It's not impossible to visit all of Japan in a week by Shinkansen from all over Japan.
JR PASS will provide you with a comfortable trip!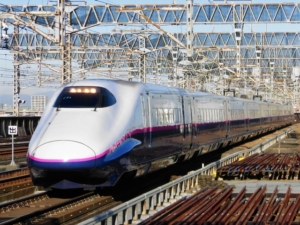 During the travel season, reserved seats are supposed to be full, but there are often empty seats, which is a problem.
Don't forget to cancel the reserved seat if the schedule changes so that JR PASS continues for a long time.
---