Cargo Shinsaibashi – Evolutionary Capsule Hotel in Osaka 💊
When it comes to capsule hotels, We have an image that they are small rooms with only a bedroom, but the price is cheap. Do you know that it originated in Osaka?
The world's first capsule hotel, "Capsule Inn Osaka", was established in 1979 and is located in Higashi-Umeda, Osaka.
Meanwhile, a capsule hotel has opened in the downtown area of Shinsaibashi, Osaka, with larger rooms and amenities similar to those of a city hotel. The regular room rate is reasonable at 3,900 yen.
Hotel Cargo Shinsaibashi introduced this time is of the highest quality as a capsule hotel where not only men but also women can stay without worries.
Let's take a look at the interior of a hotel that has both Japanese style and functionality targeting foreigners.
6 minute walk from the subway station
If you walk for about 6 minutes from exit 1 of Shinsaibashi subway station, you will get to Hotel Cargo.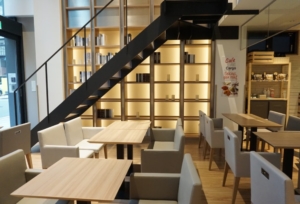 There's a lobby on the second floor when you enter the entrance and go up the stairs.
The first floor of the hotel is a cafe space with a modern atmosphere and a very stylish space. There're seats with Wi-Fi and power outlets, so it's a perfect cafe space for people who want to work with an open computer.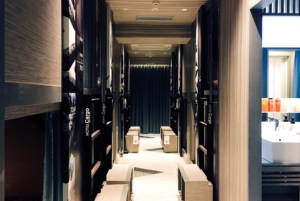 The hotel charges are prepaid. After checking in, enter the lodge from the gender-separated entrance. When you get off the elevator, there are 14 capsule rooms on each floor.
Appearance of a private room
If you look into the private room, it's 4 square meters, which is more than the size of a capsule. There's also a desk next to the bed, which is more spacious than a typical capsule hotel room.
There's also space for clothes and luggage.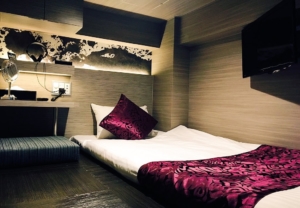 You can also use the computer beside the bed. One power outlet and two USB outlets are great.
The light in the room can be adjusted with a knob, so you can adjust it as you like, making it dim or completely dark.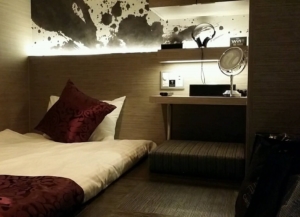 There're amenities, bath towels and nightwear on the futon. Amenities such as indoor slippers, toothbrush set, comb, cotton swab, body wash and hair band (hairnet) are provided, so you can bring nothing.
Capsule hotels are classified as makeshift accommodations under Japanese law, so you can't lock your room. Place your valuables in the safety box at the top of your workspace.
Common facilities
Each floor has a common washstand, shower space and toilet.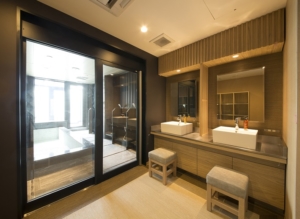 Especially, the amenities for female guests were wonderful. A set of makeup remover, facial cleansing foam, toner and emulsion is prepared. It is safe for women who are not ready to stay.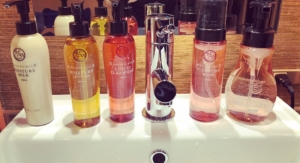 Breakfast is served from 7 to 10 o'clock in the cafe space on the 1st floor and is available for non-guests.
Breakfast is 300 yen for hotel guests and 500 yen for non-hotel guests, and we are happy to have free refills of drinks.
You can make a reservation at global hotel reservation site Booking.com etc. The staff also has a lot of international aspects such as Koreans, Chinese, Indians and Sri Lankans.
Find out more!



The owner of a company that sells interior goods for hotels opened the hotel by saying, "I want to create a new hotel.".
Based on the concept of modern Japanese style, they are trying to differentiate ourselves by providing an exceptional space and a rich amenity for a capsule hotel.
Please stay when you come to Osaka!
Information
24 hour front desk service
---