Rescued Dog Cafe in Osaka – Become a Foster Parent 🐩
Do you know there are some cafes in Osaka where you can meet rescued dogs?
HOGOKEN CAFE (Rescued Dog Cafe) is a cafe where you can have direct contact with dogs that have no owner, such as dogs that have lost a family member for some reason or dogs that have been overbred by breeders.
*This website is in Japanese only. Please use the translation function of your browser.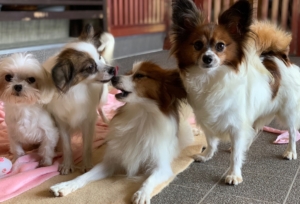 I will introduce you to a recommended HOGOKEN CAFE. 🐶
Animal protection and volunteer groups take care of rescued dogs in disadvantaged environments and hold regular meetings to find foster parents. However, it is held only a few times a month. So, the chance of meeting our favorite dog is not so high.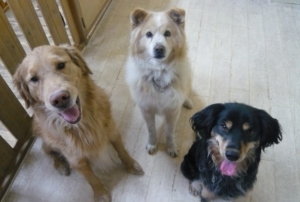 HOGOKEN CAFE allows you to interact with dogs that need new families almost every day except on regular holidays. It is easy to imagine what kind of expression they will show when they actually live because the distance between them is close.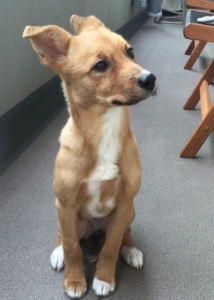 When you visit the HOGOKEN CAFE, you can always communicate with dogs that are looking for foster parents.
HOGOKEN CAFE  is the first cafe in Japan where you can touch rescued dogs.
HOGOKEN CAFE has 11 shops throughout Japan. There are 7 shops in Osaka, 1 in Hyogo, 2 in Tokyo and 1 in Chiba.
The regular closing days and business hours differ depending on the shop, so please check the website.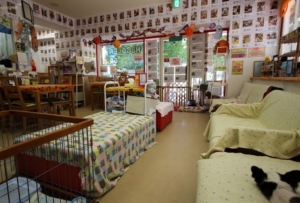 You can communicate by patting and holding dogs in the cafe.
There are sofas and tables in the cafe, and one drink is required. Drinks are 600 yen for adults and 300 yen for children. There is no time limit, so if it's not crowded, you can relax with dogs.
Children under elementary school age (Under 6 years of age) cannot enter. The sales of cafe are used to improve the environment where dogs live and to maintain cafes.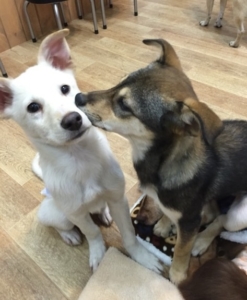 You can check the information about dogs that are looking for foster parents on this website of HOGOKEN CAFE. (There is only information about some of the dogs.)
If you want to see all the dog information please check the Live Five website.
*Love Five is an organization that seeks foster parents through HOGOKEN CAFE and other activities, aiming for zero culling of rescued dogs and cats.
Not everyone can be a foster parent of a rescued dog. You need to clear some conditions and procedures.
▼To be able to keep the following 5 promises
(1) Dog microchips (Required)
(2) Rabies vaccination (Required)
(3) Combined vaccination (Required)
(4) Pet insurance (Required)
(5) Castration and contraception (Recommended, not forced)
▼Procedures for accepting a rescued dog
(1) Love Five Membership
It is free, but you cannot become a member online.
(2) Interview sheet, Interview, and Judging
You fill in the interview sheet prepared by the store. After that, the judging will be conducted through an interview with you. If you have any concerns, you may fail.
(3) Written pledge
If you are judged to be eligible to be a foster parent by the interview, you will fill in the written pledge. By pledging everything, you are eligible to receive a rescued dog for the first time.
(4) Sign a transfer contract
After filling out the pledge, you sign the transfer contract.
(5) Payment of donations
Donations include medical expenses, microchip registration fees, certificate delivery fees, and administrative expenses.
(5) Description of pet insurance
At the same time as the transfer contract, you will be explained about pet insurance.
(6) Feeding description
You learn about feeding description.
(7) Taking picture with dog
When you become a foster parent, you take a picture with the dog. The image will be published on the Love Five website.
(8)  Picking up a dog
I will go to HOGOKEN CAFE to pick up your dog on the appointed day. Now you can become a good foster parent!
(9) Status report after picking up a dog (Periodic)
You will send the picture of the dog taken with my family in a month to HOGOKEN CAFE.
In addition, you are required to report your status irregularly for at least one year. Please be aware that if you do not send photos or fail to report, your foster parent status will be revoked.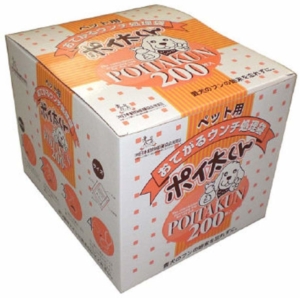 Best Sellers in Dog Supplies
For some reason, the dog has been traumatized by being separated from its owner.
HOGOKEN CAFE is very careful not to make such a sad thing happen again, so please understand.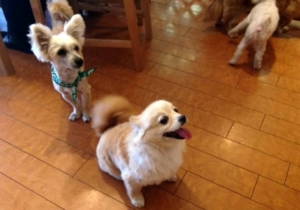 There are still only a few rescued dog cafes and their awareness is low. But there are many dogs that need help.
If you actively use a HOGOKEN CAFE, you can support dogs that are in trouble because they have nowhere to go.
HOGOKEN CAFE is a must-know spot for those who think "I want to bring a dog who is looking for a foster parent into a new family." or "I want to help a dog in a poor situation.".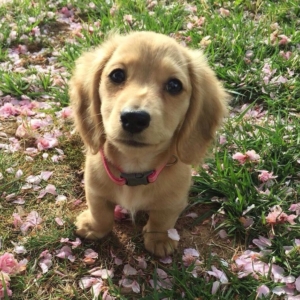 I recommend you to check the website to see what kind of dogs are there before going to the dog cafe.
If you feel like you have met your dog, take it as a family member and live with it for a long time!
Forest Cafe Animeal with Capybara – New Animal Cafe in Osaka
Forest Cafe Animeal with Capybara – New Animal Cafe in Osaka
---