Mameshiba Direct Sales – Breeder NAVI
It is common for pet shops to publish and sell information on puppies on their websites, but it is not very efficient to find puppies.
That's why a puppy sales information sites where breeders and buyers can communicate directly has been created recently.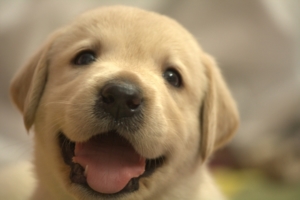 The Japanese websites I recommend are "Breeder ONE" and "Breeder NAVI".
The Japanese website has a lot of information about the Mameshiba (Shiba Inu) puppy, which is popular even overseas recently.
Here are some of the features of Breeder NAVI and why we recommend it. (See here for Breeder ONE.)
※The websites are in Japanese only. Please use the translation function of your browser.
About Breeder NAVI
Breeder NAVI opened in 2014 and has been around for more than 5 years. This website is gaining popularity as a place where you can meet a nice puppy while being close to your feelings.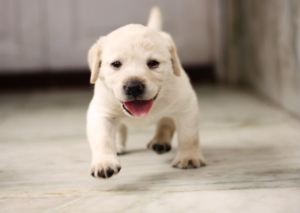 The website has a lot of great breeders who love and raise their puppies, so you can actually listen to them and buy puppy for the right price.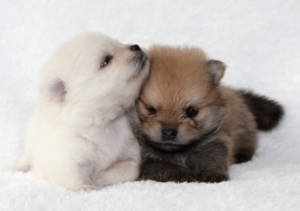 Puppies sold in pet shops have a hard time getting information about the environment and breeders they were raised in, but with Breeder NAVI, you can find the puppy you want by your own eyes.
Why Breeder NAVI?
Here are 3 reasons to recommend Breeder NAVI.
Reason 1: Only the best breeders are selected by examination
There are intermediary sites that register breeders without examination, but in this case, the risk of mixing up bad breeders is not small.
Breeder NAVI conducts a rigorous examination to prevent malicious breeders from registering.
▼Have an animal handling business operator registration number.
▼Breeder NAVI staff visit breeder's kennel and visually check
▼Ask breeders how to breed and raise puppies.
As a result of these reviews, breeders with problems will not be allowed to register.
In addition, breeders who fail to hand over puppies after registration, do not respond to inquiries from buyers, or take inappropriate actions against visitors will be cancelled.
Reason 2: Cheap and Healthy puppies
Puppies purchased at pet stores have intermediate costs such as operating a breeder's market or the pet shop itself.
Also, because puppies are sold in showcases, they are prone to stress, and there is also concern about their health in terms of exercise and diet.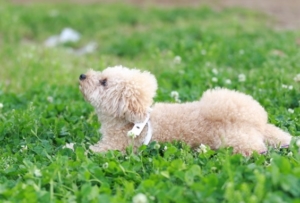 Breeder NAVI, on the other hand, does business directly with the breeder and the buyer, so there is no intermediate cost other than some commission the breeder pays.
The breeder will keep the puppy until the delivery date, so most puppies are in good health compared to puppies in showcases.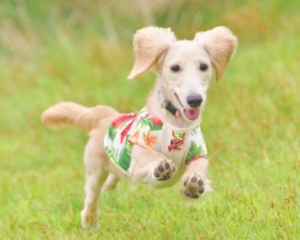 Reason 3: System for responding to various problems
There are quite a few companies that provide intermediary service with breeders that do nothing when trouble occurs. In many cases, they just tell the parties concerned to solve the problem.
However, Breeder NAVI is responsible as an intermediary for the following services:.
(1) Refund when a transaction fails
Even good breeders who pass the examination can be possessed by the devil if they are in financial difficulties.
There is a possibility that there will be money trouble such as the puppy can't receive it or you can't contact the breeder after you pay.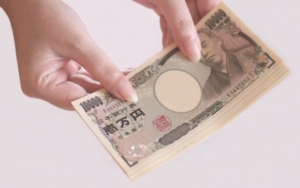 In the event of such fraud, Breeder NAVI will refund the full purchase price to the buyer. (Up to 300,000 yen)
(2) Life guarantee
If a puppy purchased from a breeder registered with Breeder NAVI dies within 30 days of the purchase date, Breeder NAVI will refund the entire purchase price of the puppy. (Up to 300,000 yen)
There is no additional charge for this life guarantee service. (But you have to pay for the death certificate etc.).
Even if the puppy is kept in a completely harmless environment, the possibility of death due to some cause is not zero as long as it is a living thing. However, it is not possible to exchange it with a substitute like a general product.
Breeder NAVI also offers refunds to prevent unwanted emotional problems between the breeder and the buyer.
(3) Medical insurance
Humans, especially infants and toddlers, have a low immune system, which makes them susceptible to disease and the risk of becoming seriously ill. The same can be said for puppies.
As a countermeasure, not only preventing the dog from getting sick, but also early examination and treatment at a veterinary hospital are essential for the dog.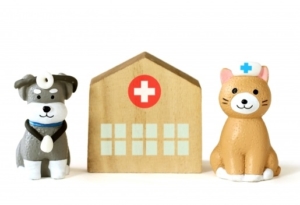 However, the examination fee and treatment fee for pets are quite expensive. Because the health insurance for human cannot be used in the animal hospital.
Some breeders in Breeder NAVI have a 60 day medical insurance policy with a pet insurance company. If you purchase a puppy from a breeder who has medical insurance, you will receive 100% coverage for the disease or injury covered for 30 days from the date of purchase, and 50% coverage for the period from the 31st day to the 60 days.
However, not all breeders have health insurance, so you should contact them yourself.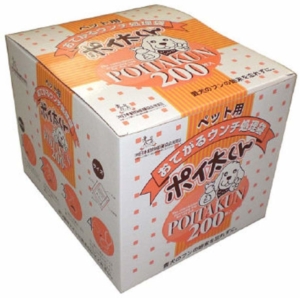 Best Sellers in Dog Supplies
What's the process of taking the puppy?
Using the Breeder NAVI, I summarized the process of accepting puppies. Breeder NAVI is not a mail order site, so you can't pay by putting it in a cart or make a one-click purchase.
Step 1: Membership Registration
Step 2: Puppy Selection
Specify your favorite dog breed from the site top and look for a puppy. More than 2,000 puppies are registered, so you will find a puppy that matches you.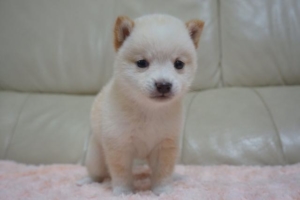 Step 3: Contact breeder
If you find your favorite puppy, contact the breeder from the puppy's details page. If you receive a reply from a breeder, ask questions or tell them the date you want to visit the kennel.
Step 4: Visit the dog house
In order to avoid trouble, you should visit the kennel before buying a puppy. Also, check the puppy's personality, training methods, and the contents of the pedigree, and consult the breeder directly if you have any questions.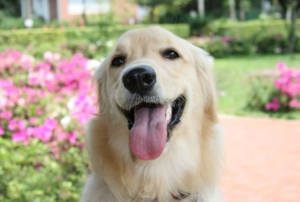 Step 5: Sign a contract
When you have decided to buy a puppy after you have solved your questions by visiting the kennel, tell the breeder that you want to buy a puppy. At that time, you should talk about the payment method, details of vaccination, the date of pick-up, and how to discipline.
Step 6: Get a puppy
When you're ready to pick up your puppy, pick it up using the delivery method you talked to the breeder in advance. Now the puppy will join your family!
About the Registration Status of Mameshiba
Breeder NAVI allows you to search directly for Mameshiba. Click here to view the search results for Mameshiba. We can see that there are 58 Mameshiba at the moment.
We are healed just by looking!
At JAPAN KENNEL CLUB (JKC), which manages official dog breeds in Japan, Mameshiba is not an official breed at present. Various problems arose because breeding and sales were carried out without a canine species standard.
For this reason, KC Japan created a standard drawing of an ideal image of Mameshiba. KC Japan is the world's first organization to officially recognize Mameshiba. When you buy Mameshiba, check if it is a pedigree document issued by KC Japan.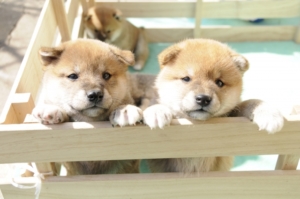 I think you will be worried about your Japanese if you visit the puppy directly. In that case, this translator would be convenient. The performance of recent translators has improved, so if you have one, it will be useful when you travel abroad.
That's why I recommend Breeder NAVI.
It's a little inconvenient because it doesn't support English, but please use a translator and meet your puppy!
#cuteanimals  #mameshiba  #shibainu  #breeders
---