ROCKSTAR Reptile Cafe in Osaka -Snakes, Lizards, Chameleons 🐍
Cafes where you can interact with small animals such as cat cafe, owl cafe and parakeet cafe are popular, but there's also a reptile cafe in Osaka.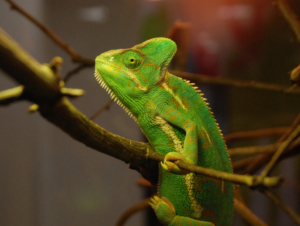 Many people don't like reptiles such as snakes and iguanas, but when we actually touch them, some people become fans.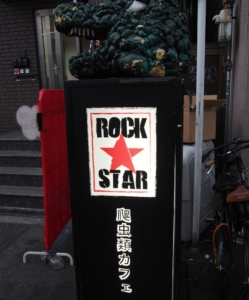 There's a famous reptile cafe in Osaka called ROCK STAR.
It's a reptile cafe that takes a little courage to go, but I'll tell you what it is like.
What kind of shop?
Iguana, snakes and turtles are raised in the ROCK STAR. You can interact with reptiles here just like you can at cat cafes and parakeets.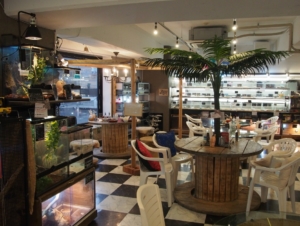 In addition to reptiles such as snakes, iguana and lizards, there're also cute small animals such as hedgehogs, flying squirrels and owls. There're slightly scary insects such as cockroaches and tarantulas, and they are gaining secret popularity.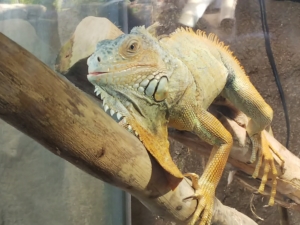 The creatures at ROCK STAR can touch the reptiles directly if you call the staff. Why don't you hold a big iguana about 70 centimeters tall or an owl in your arms and enjoy a cafe time with the reptiles? With the staff's permission, you can touch all the reptiles in the shop. Let's find a favorite among many reptiles.
Contact with reptiles
When you enter the shop, some large reptiles such as iguana are free-ranging in the shop.
The shop is spacious, there're more varieties than other reptile cafes, there're more varieties of reptiles you can touch directly, and you can also hold a savanna monitor.
The manager kept all the reptiles you can touch in the shop. You can come into contact with so many kinds of reptiles because they are accustomed to people on a regular basis.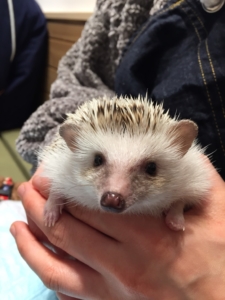 There're cute animals such as flying squirrels and hedgehogs. I recommend this for people who were forcibly brought here by friends.
Cafe time
The cafe menu has authentic menus. This is another reason why this shop is so popular. The menu price is also an average price, so you can enter the shop without worry.
There're plenty of sweets, such as marshmallow and chocolate pizza, honey toast, crepes and pancakes.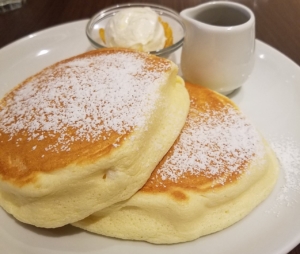 The food menu is also attractive for its reasonable price. There're 8 kinds of sandwiches, and thick-baked egg sandwiches, teriyaki sand, and apple cinnamon sandwiches are popular. There're also omelette rice, cheese risotto, and pasta, and there is a menu that you want to eat during lunch time. Juice or tea are on the food menu.
Also, there is a food menu called Special Menu. It's a menu using crocodile which is unique to reptile cafes. You can experience the taste of the crocodile's meat with the crocodile's hands, the crocodile skewer and the crocodile's tail. The special menu price is not open to the public.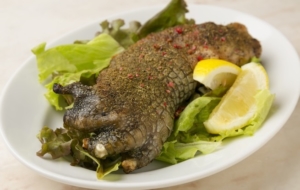 There's also a menu using insects. Why don't you try a menu of insects that might be hesitant to eat such as fried cicadas and ant eggs?
There're many people who eat it more deliciously than they think because it is surprisingly mild. You don't have to order anything, so please feel free to enter.
Notes
For ROCK STAR, you need to pay the admission fee of 1,000 yen at the first visit. After the second time, you need to pay only for food and drink, and it will be one-order system. If you enter the shop with a member, there is no admission fee. It's a good deal if a member takes you there.
It is surely crowded on weekends and holidays, so I think you can relax if you go on weekdays.
If there's a reptile you want to touch, check in advance if it's a good day to touch it. You need to be careful because you may not be able to touch it depending on the day.
ROCK STAR not only breeds and sells reptiles but also sells breeding supplies. You can also consult about the breeding method. The shop have qualified staff, so it's recommended for people who want to keep reptiles from now on.
Information
Hours: 11:00~22:00
Open all year round
Admission: 1,000 yen (First time only, second time free)
---