Kondo-Nettaigyo-Ten – Tropical Fish Bar in Osaka 🐠
Do you know that there's a shop in Osaka that sells tropical fish in the daytime but the atmosphere changes drastically at night?
The name of the shop is Kondo-Nettaigyo-Ten (Kondo tropical fish shop). At night, we can enjoy alcohol and food in the fantastic atmosphere created by the light of the aquarium in the dim interior.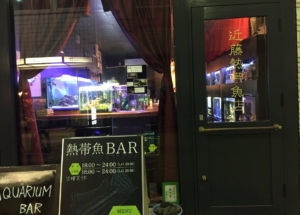 There, we will be fascinated by the colorful tropical fish swimming, and relax and relieve our daily stress while drinking.
Location
Enter the Tengo-Nakazaki Shopping Street in Nakasaki-cho, Osaka, and you can find shop with a unique atmosphere.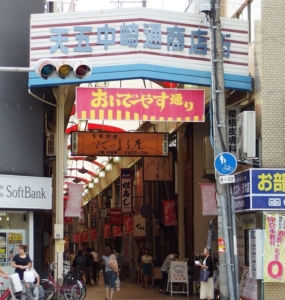 Tengo-Nakazaki Shopping Street
The blue light from the aquarium that leaks from the window creates a stylish atmosphere.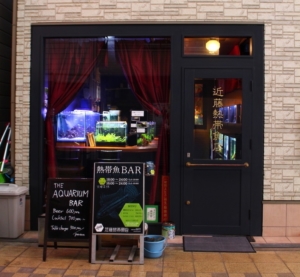 The shop has a unique concept of enjoying cocktails while enjoying tropical fish, but the owner, who originally liked tropical fish and alcohol, opened it in 2011 to create a bar where he can relax like at home.
It's a world where the aquarium spreads!
The interior is dark and simple with only a counter. There're many aquariums  in the shop, and tropical fish swim leisurely. In the aquarium, waterweeds flicker, driftwood and rocks are placed, and it's like being in the water. 🐠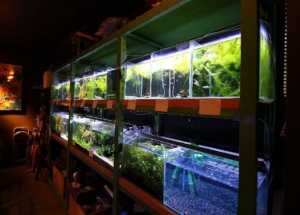 If we sit at the counter, it's not too close or too far from the aquariums, and the sense of distance is superb. In addition, two large 120 cm aquariums at the back have become the shop's symbol.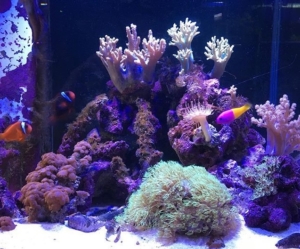 This is a famous tropical fish angelfish. It's a popular breed that is relatively easy to breed, but it looks like this, but in fact, it has a mischievous personality!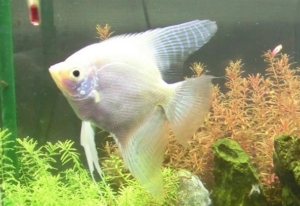 Angelfish
There're also a clownfish, the main character of the movie Finding Nemo. Actually, all clownfish are born as males at first. It's said that the largest child in the school has the characteristic of transsexing into a female!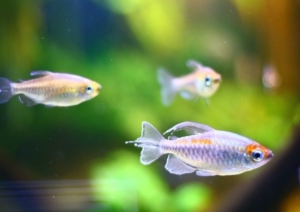 Diamond tetra
The fish whose scales sparkle is diamond tetra. The characteristic fillet is longer in males.
Cocktails that stand out in the aquarium
We are fascinated by tropical fish, but it's also attractive that we can drink alcohol. The bright pink cocktail like tropical fish is Passoamoni and the bright blue cocktail like the southern sea is Hypnotic.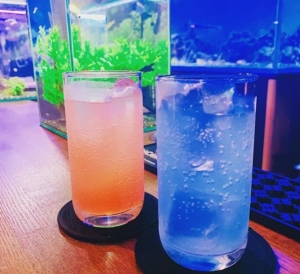 If the shop has ingredients, the owner will make cocktails that are not on the menu. Let's wait for the cocktail to be ready while watching his light touch.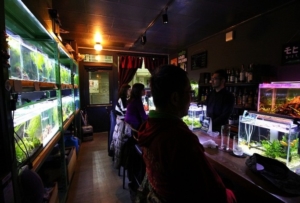 While watching tropical fish swimming comfortably, why don't you have a relaxing time drinking a delicious and beautiful cocktail? 🍹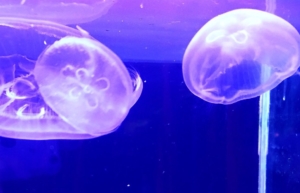 Jellyfish are also cute!
Information
Hours: 18:00~24:00 (Monday to Friday),  16:00~24:00 (Weekends and holidays)
Closed: Tuesday
---