10 Recommended Moss on Amazon 🥦
The moss has many fans because of its calm color and fluffy appearance.
Some people enjoy the terrarium made of moss as a hobby, arranging it as a moss ball, combining it with other ornamental plants and bonsai.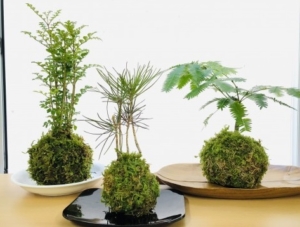 Also, if it's easy to grow and water it less often, or if it's a cute mini size, it's easy for beginners to start.
This time, I will introduce you the basic knowledge of moss and the varieties of moss suitable for cultivation in order of popularity.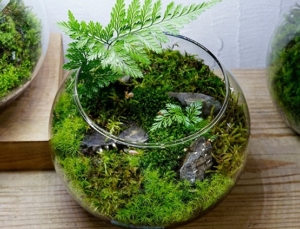 I will introduce reasonable items that you can buy online, so why don't you take this opportunity to start growing moss?
How to choose moss
Here are two things you should check when choosing a moss!
Which do you prefer, pre-arranged or packed?
There are two main types of moss sold: moss that has been arranged and moss that can be planted by oneself.
If you're starting to get interested in moss, but don't know how to arrange it, or if you're a beginner with no knowledge of moss at all, you might want to choose a moss arrangement.
On the other hand, if you have knowledge of moss or experience growing it, I recommend you to buy a pack of moss and enjoy it.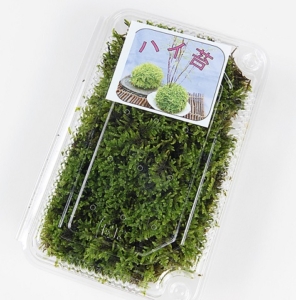 You can make various arrangements, so it's perfect for creating your own world. If you buy a large amount of moss packs, you can use them for gardens or terrariums.
As a beginner, you don't have to choose anything that has been arranged!
If you can choose the moss that suits your image, even beginners can make beautiful moss with a pack.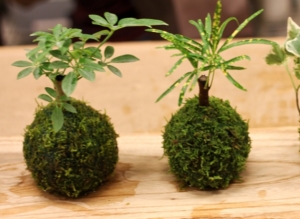 However, if you want to try moss first, or if you don't want to take the time and effort, I think it's a good idea to buy moss that has already been arranged and enjoy it!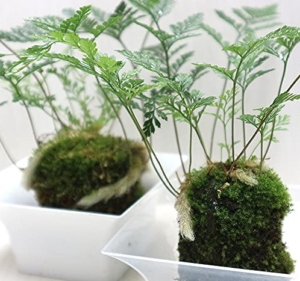 It's also a good idea to try buying a pack of moss when you want to make something more suited to your sensibilities.
Choose the type of moss that suits your enjoyment
There are several ways to enjoy moss, but the type of moss you should choose depends on how you enjoy it. If you buy a moss that suits each situation, you won't fail, so keep it in mind.
If you want to make a cute moss ball, choose Higoke.
A moss ball is a ball shaped moss and you enjoy its cute shape. It is also popular to combine it with houseplants and bonsai. The moss that is easiest to use as a moss ball is Higoke which is short.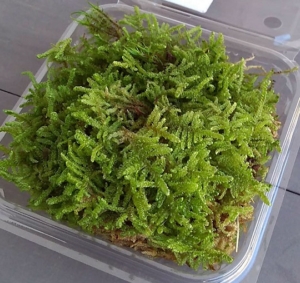 Higoke
You can also use Sunagoke, Yamagoke, and Mizugoke.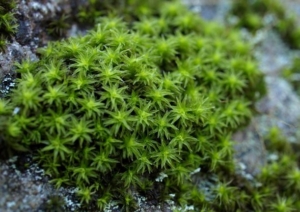 Sunagoke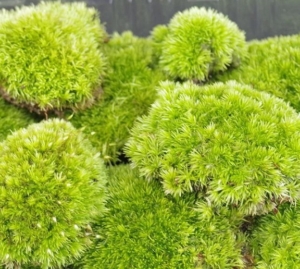 Yamagoke
The moss ball needs to be shaped like a ball of moss, so don't choose a tall Hinokigoke or Sugigoke.
Higoke has a lot of trading volume and is easy to handle, so I recommend it for moss balls.
If you want to make a beautiful moss garden, choose standard Sunagoke.
I recommend you to plant moss in the garden because it gives a calm Japanese atmosphere.
When you plant moss in your garden, it is important to choose moss that is resistant to sunlight and dryness, such as Sunagoke.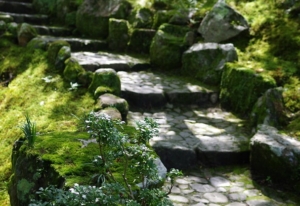 This is because it is difficult to control humidity, temperature, and sunlight when growing in the garden, and it is often too sunny and dry.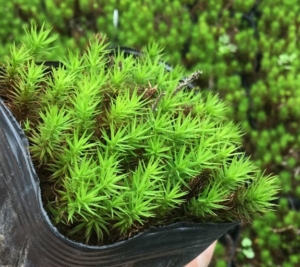 Sugigoke
Sugigoke used to be the standard, but it was tall and difficult to plant. Now, Sunagoke is by far the standard.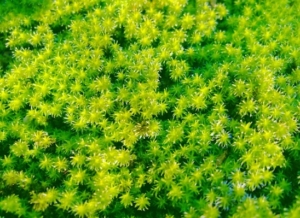 Sunagoke
From above, Sunagoke is characterized by its leaves that spread like stars. It is also attractive because it is easy to manage, and even if it dries out once, it will revive if you give it moisture again.
For moss bonsai and box gardens, Sunagoke and Higoke are recommended.
If you are making moss bonsai or boxed gardens, Sunagoke or Higoke, which are easy to manage and handle, or the puffy, textured Okinagoke, are good choices.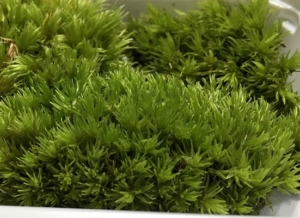 Okinagoke
It is also beautiful to spread moss on the soil as undergrowth for houseplants and bonsai. However, in such cases, you need to choose a moss that matches the environmental conditions (sunlight, temperature, humidity, etc.) that the plant needs.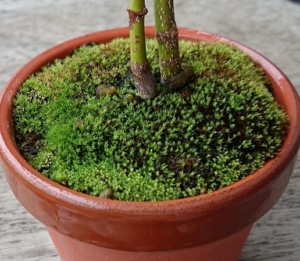 Higoke has long leaves, so it looks difficult to handle at first glance, but it is surprisingly easy to handle because you can lay the leaves easily.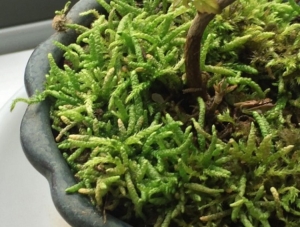 Higoke Bonsai
Okinagoke is a little like Sunagoke, but it has the disadvantage of being easy to break apart, so you need to be careful.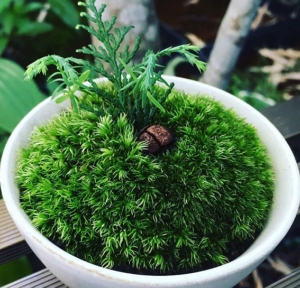 Okinagoke Bonsai
If you want to make a terrarium, tall Hinokigoke or Sugigoke is good.
Recently, terrarium, which grows plants in glass containers, has become popular, and moss is also very popular as a plant used for terrariums.
Moss, which requires especially high humidity, is suitable for terrariums.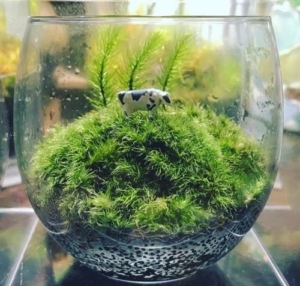 If it's a small terrarium, there are ready-made ones, but it's also interesting to buy a kit and arrange it by yourself.
For terrariums, Hinokigoke and Sugigoke are suitable. You can enjoy it with other moss, but it looks more beautiful when it is about 3 ~ 4 cm high.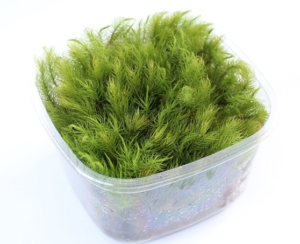 Hinokigoke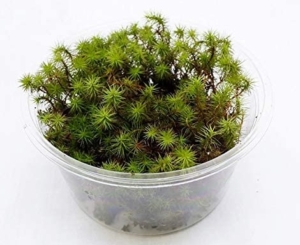 Sugigoke
The terrarium can express the great outdoors in a small bottle, or recreate the scenery of the waterfront, and will expand the enjoyment of moss several times.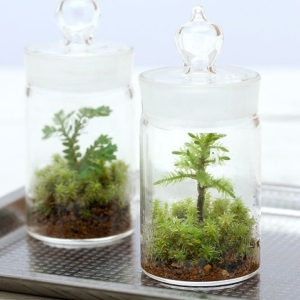 It is also attractive that it is relatively easy to manage because you can keep it close to you and the transpiration of water is suppressed.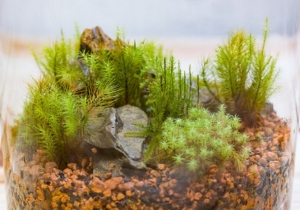 Recommended M
oss
I will introduce the recommended moss!
Shobien Moss 4 Types Set
Set where you can enjoy the difference of moss
It's a set with 4 kinds of moss. A set with a lot of Haigoke moss can be used for making moss balls. There are 8 kinds of sets with different moss, so please choose the set with your favorite moss.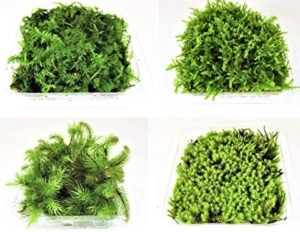 This is recommended for those who want to enjoy the difference of moss by arranging terrariums and bonsai.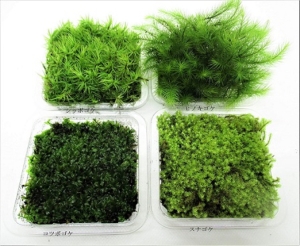 Shobien Moss 4 Types Set
>>See with Amazon

Shobien 3 Types of Moss and Soil Set
Instantly enjoy the mossy terrarium
This set contains basic soil and three kinds of moss, and you can enjoy terrarium as soon as you prepare a container.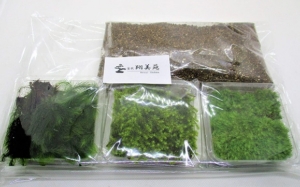 There are 6 different combinations, so you can find your favorite moss combination. Each portion is small, so it's perfect to try.
This is suitable for those who want to enjoy several kinds of moss or those who are trying terrariums for the first time.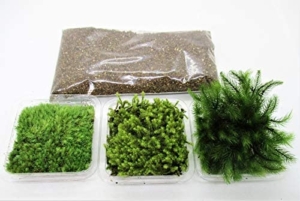 Shobien 3 Types of Moss and Soil Set
>>See with Amazon

Moss Tellarium Kit in Bottle
Create your own world in a bottle.
It is a set product that comes with tools such as glass bowl and tweezers that are necessary to make terrarium, and you can start making it as soon as it arrives.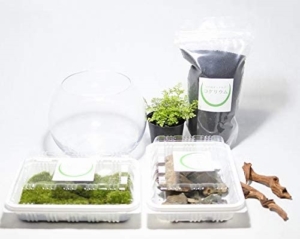 There are 6 kinds of moss and lava stone, so you can enjoy your own terrarium depending on the arrangement. There is a manual, so even beginners can try.
Check it out if you want to start making terrariums easily.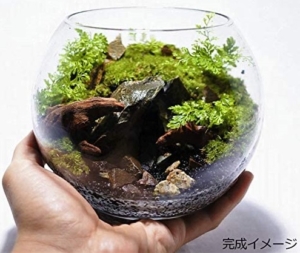 Moss Tellarium Kit in Bottle
>>See with Amazon

Moss Ball Kit with Seedling
Moss ball starter set with seedling
It is a moss ball kit with red long-lived plum seedlings with cute red flowers.
It also comes with a string to hold together soil, gloves and moss balls, so even beginners without gardening tools can easily challenge making moss balls.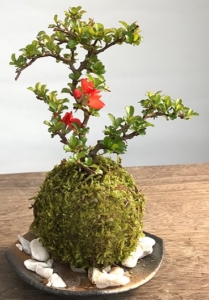 It comes with a manual on how to grow it, so you can learn the knack of enjoying handmade moss balls for a long time.
You can enjoy it for yourself, but it is also recommended as a present for those who like gardening or interior decoration.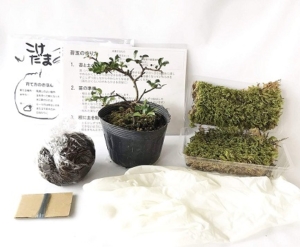 Moss Ball Kit with Seedling
>>See with Amazon

Fine Natural Tamagoke and Terrarium
Tamagoke with cute spores
This is a pack of Tamagoke that has cute ball spores in early spring. It is a shade loving variety with beautiful greenery, so it is also suitable for a terrarium and a room interior.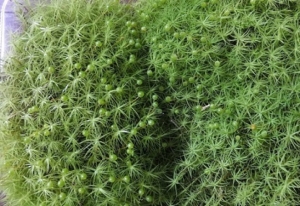 The 140 x 220 mm size has a large volume and reasonable price.
How about those who want to enjoy the change of Tamagoke or those who want a green room?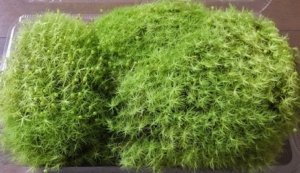 Fine Natural Tamagoke Moss and Terrarium
>>See with Amazon

Haigoke Pack 22 x 14
Versatile uses such as moss balls, bonsai and terrariums
It is Higoke which is suitable for making moss balls, and it contains enough amount to make 1 moss ball of 6 ~ 8 cm diameter.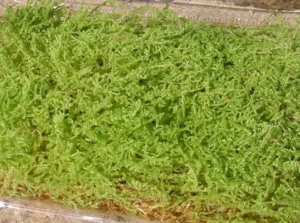 It has a high ability to adapt to the environment, so it is attractive that it is easy to grow even for beginners. You like humidity and need to water twice in the morning and evening, so you can enjoy taking care of them.
It is perfect not only for making moss balls, but also for arranging bonsai and terrariums.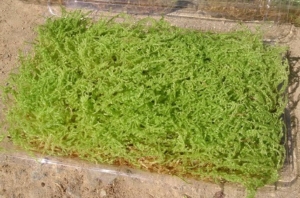 Haigoke Pack 22 x 14
>>See with Amazon

Yamagoke Moss with 1 Tray Size
Make it look like a lawn.
Yamagoke is characterized by its dense green color and solid visuals.
By spreading it on the base of a bonsai or terrarium, you can enjoy the work that looks like a lawn and has a gorgeous impression.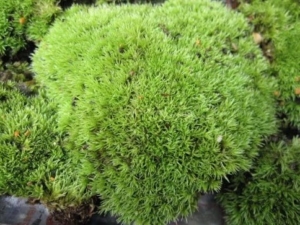 It is also attractive that it can be grown indoors and on the veranda away from direct sunlight.
I recommend it when you want to make a three-dimensional work or when you want to fill the base with green.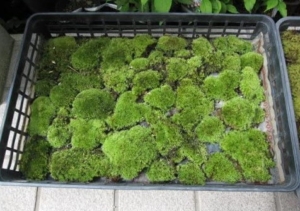 Yamagoke Moss with 1 Tray Size
>>See with Amazon

Moss Terrarium with LED Lighting
With LED lights, it recreates a fantastic scenery.
This is an arranged terrarium with LED lights. It is a battery-powered LED light, so you can use it even if there is no outlet nearby.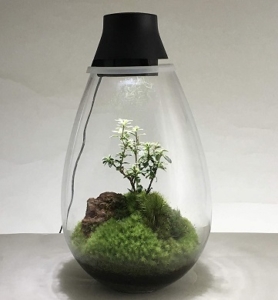 It is easy to take care of because you only need to spray water and ventilate once every 2 ~ 3 months.
Check it out if you're unsure of your arranging skills or looking for a terrarium as a gift. The atmosphere of the room will be upgraded at once.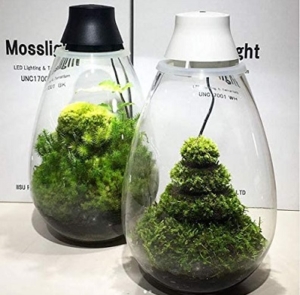 Moss Terrarium with LED Lighting
>>See with Amazon

Yamagoke for Terrarium
Ideal for making terrariums
Because it is easy to raise and you can easily make a lawn-like layout, Yamagoke is a popular variety that is loved by beginners and advanced people.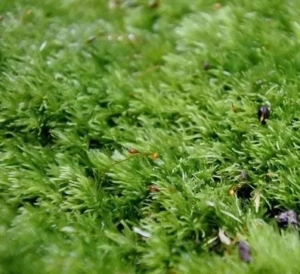 It becomes dark green when wet and white when dry. The characteristic is that the leaves grow close to each other.
Recommended for those who want to enjoy various kinds of moss works.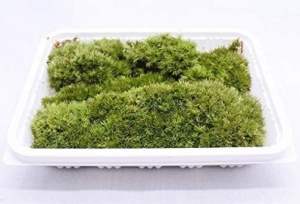 Yamagoke for Terrarium
>>See with Amazon

Higoke Medium Tray
The beauty of Moss Green and the freshness of the specialty store are attractive.
This is Higoke from Moss Farm, a moss specialty store with over 35 years of experience in moss cultivation.
They are particular about the technology, inspection and freshness that they have cultivated from their long experience.
This is a large capacity pack of large size, and you can use it for moss ball making and cultivation in the garden.
If you want fresh, beautifully colored moss, check it out.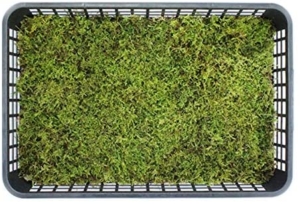 Higoke Medium Tray
>>See with Amazon

#moss  #bonsai  #houseplants  #mail_order
Seki Kitchen Knives – Top Quality in Japan
---