Seki Kitchen Knives – Top Quality in Japan
Seki City in Gifu Prefecture, recognized by knife users all over Japan, has a long history of swordsmithing since the Kamakura period (1192-1333) and has prospered as a production center for famous swords.
Its outstanding traditional techniques have been passed down to the modern sword craftsmen and cutlery industries, and it's now known as one of the world's leading cutlery production areas.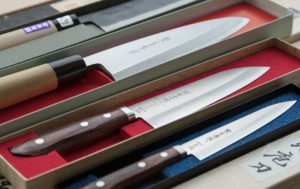 Sakai City in Osaka is also famous for producing kitchen knives, but it's said that professional chefs like them the most. Seki City is famous for its domestic western kitchen knives and has the largest share of Japanese kitchen knives.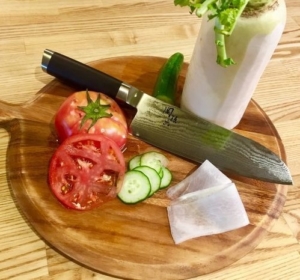 Of all the knives in Seki, Santoku kitchen knife is the most popular. Santoku knives can cut, chop, and peel most ingredients such as meat, fish, and vegetables.
I'll introduce two Santoku knives of Seki which are the most popular among them.
The most famous kitchen knife manufacturer in Seki City
Kai Corporation is the largest manufacturer of kitchen knives in Seki City. It's a large kitchen knife manufacturer with a 40% share in Japan.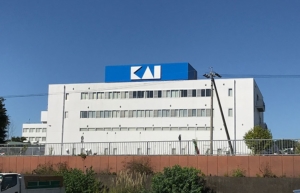 In fact, they handle not only kitchen knives but also cooking utensils, authentic ice shavers, razors, scissors and many other items with blades.
Among them, their specialty knives are sold in more than 60 foreign countries.
Seki City is famous for its kitchen knives, but only Western knives is made here. In fact, the recommended knives for Kai Corporation are western knives such as Santoku knives, French knives and Petty knives.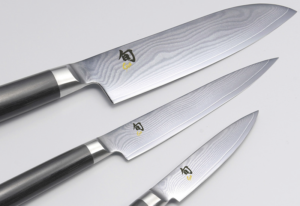 If you want to buy Japanese knives, I recommend Sakai products. If you want to buy Western knives, I recommend Seki products.
Seki Magoroku Damascus Santoku knives

I recommend the Seki Magoroku Damascus series among Kai's kitchen knife brands. The main features of Damascus knives are Sharpness, Strength, Designability. And above all, it has a beautiful Damascus pattern that reminds you of Japanese swords.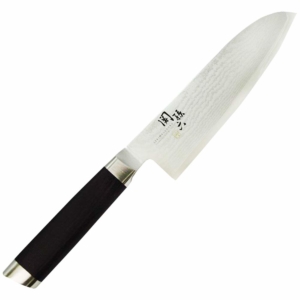 The handle has an inverted triangle shape that fits the hand just right. Not only sharpness but also functionality is pursued.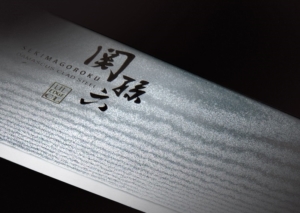 The material used in Damascus knives is called Damascus steel.
Damascus knives are the highest quality kitchen knives that even foreign chefs actually recognize!
Seki Kotetsu V Metal-10 Santoku knives

Next, Seki Kotetsu is another kitchen knife brand that I introduce.
This kitchen knife is made by Yasuda Hamono Co., Ltd., a kitchen knife manufacturer in Seki City. This kitchen knife is extremely popular for both home use and chef use.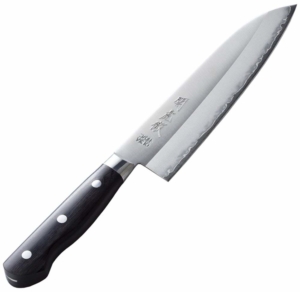 The blade is made of a hard alloy called V Metal-10, so it cuts very well. V Metal-10 is a high-grade steel cutlery, but it's a pretty good deal to be able to get it for around 5,000 yen.
The blade is 180 mm in general size and easy to use for anyone.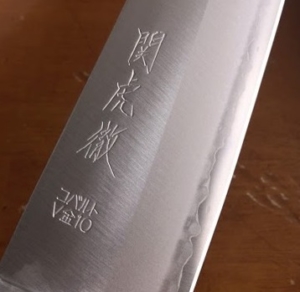 Seki Kotetsu is rare among Santoku knives, and it has a sharp tip and can be handled like a French knife, so it's very convenient, so many chefs use it regularly.
You can buy all the products in the picture on this page from amazon.co.jp.
However, there're problems such as the products that have not been shipped from Japan to your country, and the overseas shipping cost and overhead costs will increase even if you can ship them. (For example, amazon.co.jp cannot ship all products to Australia.)
You can use Overseas Forwarding Services to solve this problem. This is a very useful service that will make your online shopping more global!
Please experience the excellence of Seki's knives, which have a tradition of 700 years and pass down the sharpness of Japanese swords!
Japanese Sakai knives – The Knife that the Chefs Love
---