Wazuka Tea Farm Tour – The World of Uji Matcha 🍵
There's a town called Wazuka in the southeast of Uji City beyond the pass.
This is an important tea producing area and accounts for about 40% of Uji tea production.
Wherever you look around the town, tea fields spread out and it's a beautiful village called Chogen-go.
The Most Minor Information Site about Japan


Characteristic circular tea fields
The first place I recommend to visit is the circular tea field. It can be seen in the Harayama area, located in the middle of Mount Jubuzan at an altitude of about 200 meters.
It's said that Wazuka tea started in this area 800 years ago. It's said that the topography of the basin gives rise to the temperature difference between day and night, and it's suitable for producing high quality tea because fog is likely to occur.
If you come by public transportation, take a bus bound for Wazuka-cho Kosugi from JR Kamo Station in Kizugawa City, get off at Harayama, and walk from there.
The beautiful circular pattern wasn't created by design, but by making good use of the valley's topography to plant tea.
It's the art of tea fields!
The center of the circle looks like a perfect circle, but if you look at it from various angles, it looks different.
It must have taken a lot of effort to maintain this steep slope.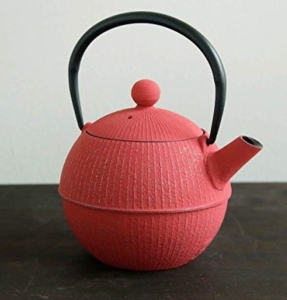 Japanese tea utensils

Tea fields in Ishidera
This is a tea field which is registered as Kyoto prefecture landscape property.
If you go along the street next to cafe Wazukacha, you'll see a sign.
The tea fields in Ishidera is located at a low altitude and is the earliest place for tea picking in Wazuka.
It's characterized by tea fields that continue towards the sky. All the mountains are tea fields, so it's very powerful. Wherever you walk, you can see a wonderful view.
Sky Cafe Wazuka
There's a tea cafe called Sky Cafe Wazuka.
It's a chartered teahouse with a view of Wazuka-cho.
The usage fee is 500 yen for 1 hour. It's comfortable and the tea is delicious, so it is worth visiting.
The Wazuka tea fields is located on a rugged mountain, and the contrast between the tea fields and the sky, which extends to the ridge line with the sky, is wonderful. Also, the characteristics of tea fields are different depending on the area, so you won't get bored.
The Wazuka tea fields is a narrow, steep farm road that is not accessible by car. All are on foot. (You can go to the observatory by car only at Ishidera.)
Also, tea fields are on private property even though they are designated as landscape. Please observe good manners.
Information (@wazukacha.cafe)
Hours: 10:00~17:00
Open all year round
---