Location of Norwegian Wood Filming in Hyogo 🎥
You may know that "Norwegian Wood" based on Japanese Haruki Murakami's novel was made into a movie in 2010.
The location is in Hyogo prefecture in Kansai.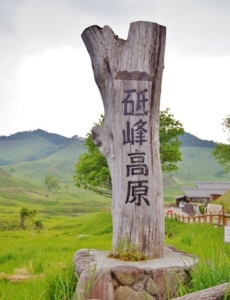 This time, I'll introduce the main location, Tonomine Highlands and Relaxia Forest.
Tonomine Highlands
Tonomine Highlands is located about an hour's drive north of Himeji Shinkansen Station.
It's known as a highland with lush greenery in summer and as a swarm of Japanese pampas grass in autumn.
Once you get over the rolling mountain path… there's a spectacular view in front of you!
Tonomine Highlands has a walking path and is perfect for hiking.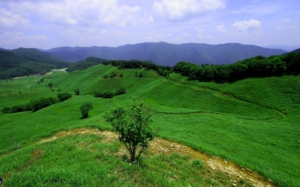 It's a promenade that 1 lap is about 3 km and it takes about 90 minutes if you walk slowly. A wonderful place where you can only hear the sound of trees waving in the wind and feel time has stopped.
This is the main location of the "Norwegian Wood". As soon as you step into this land, you will feel like the main character of the movie.
Let's take a walk in the highland.
There's a facility that can be used as a base camp in Tonomine Highlands. We will start walking about 3km from here.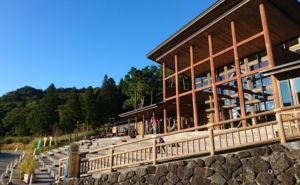 There's an observation deck at the turning point of the 3 km highland tour course. Let's take a rest while looking at the panorama around there.
When you come back from walking, you can get rid of your tiredness at the cafe while watching the superb view. I recommend the original ice cream.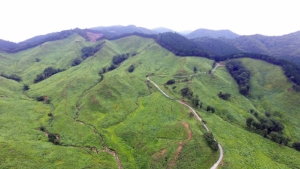 This is a place where the stars are pretty beautiful at night. I also see people with dogs. Easy to walk shoes and insect repellent spray are essential.
By the way, this plateau is famous for Japanese pampas grass. In autumn, there're many drivers and riders who come here looking for Japanese pampas grass.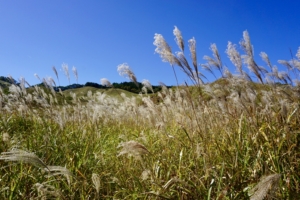 Yamayaki (to burn all the grass) is held around April every year. They protect the grassland of Japanese pampas grass by doing Yamayaki in spring. About two months after Yamayaki, it returns to the green and beautiful grassland.
Relaxia Forest
Now let's go to Relaxia Forest. First, you will go to Hotel Relaxia.
Hotel Relaxia was a lodging place for performers and staff during filming.
At that time, the staff of the Norwegian Wood paid attention to the Relaxia Forest which I will introduce. It was added as a location because it was so beautiful.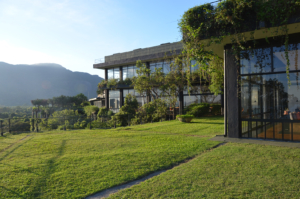 Next to this hotel is the entrance to the Relaxia Forest. There's a signboard, so you won't get lost. If you are lucky, you can see deer and rabbits.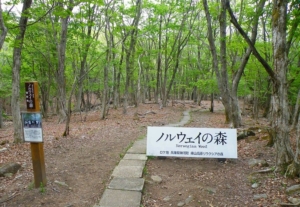 If you go to the back of the forest, you can feel the sunlight coming through the thick trees.
It was set in the forest leading to Amiryo, and 3 people, Watanabe, Naoko and Reiko, appeared.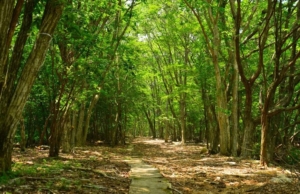 There're many small streams in the bright forest, and there're wooden bridges here and there. You can walk around the forest in less than an hour if you follow the directions.
If you listen to wild birds in the midst of beautiful greenery, you may be able to see some cute forest dwellers such as deer and rabbits.
There were a lot of snowy scenery in the movie of Norwegian Wood. It looks cold, but this place with accumulated snow is also good.
Find out more!




---