Kagai Miyagawa-cho, Unknown to Tourists
In Kyoto, Kagai is a town where Maiko and Geiko entertain customers with their performances and stories.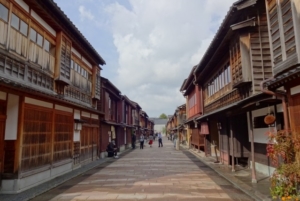 There are 5 Kagai in Kyoto: Gion Kobu, Gion Higashi, Pontocho, Kamishichiken and Miyagawa-cho.
The biggest and most popular one is Gion Kobu. Pontocho is also popular for its many restaurants.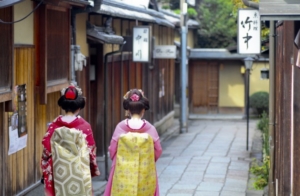 In this article, I introduce Miyagawa-cho. In fact, Miyagawa-cho has a charm that other Kagai don't have.
I hope you will deepen your knowledge of Kagai and enjoy Kyoto more.
What is Kagai?
Maiko and Geiko don't belong to each restaurant but basically live in a place called Okiya.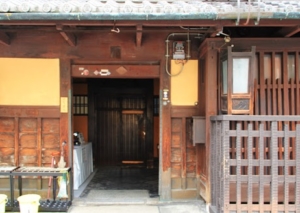 Okiya
Then, when customers call them through Okiya, they go to a restaurant, where they perform dances, ozashiki-asobi (parlor game), and chat.
It costs as much as 50,000 ~ 100,000 yen to call one Maiko, and you can't play without introduction from people who know Maiko.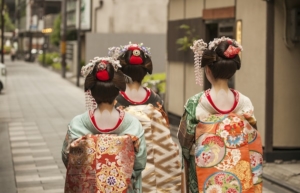 However, since customers can enjoy it together, they are highly satisfied and many people repeat it once they experience it.
The main character of Kagai in the Edo period was Oiran (prostitute).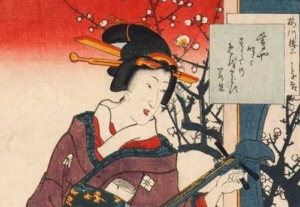 Oriran
At Kagai, there were people of various occupations, mainly Oiran. Geisha were professionals who entertained their customers by performing arts such as Shamisen, songs, dances and storytelling.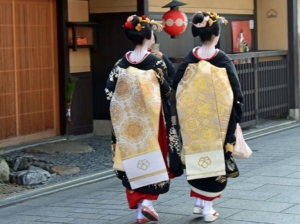 Geisha entertained customers by performing arts as a stopgap until the Oiran they designated arrived. When the Oiran arrived, the geisha returned to the Okiya.
Oiran disappeared because prostitution is illegal in Japan today. On the other hand, Geisha who have kept their pride and honed their skills have come to be called Maiko or Geiko and attracted attention, which has led to the current system.
About Miyagawa-cho Kagai
Miyagawa-cho is located on the east side of the Kamo-gawa River, 700 meters north to south from Gion-shijo to Kiyomizu-gojo.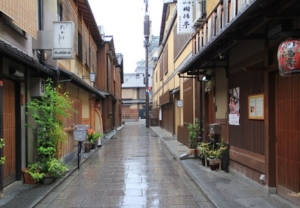 Miyagawa-cho
Miyagawa-cho retains a historical atmosphere, including traditional machiya houses and stone paved streets.
On both sides of the street, there are historical restaurants and Okiya, and you can enjoy the quiet and calm atmosphere of Kagai.
In the Edo period, Kabuki performances were often held and many theaters were built along with them.
Miyagawa-cho was developed by the actors who appeared and the audience who came to see them, and became the foundation of the current town.
How to enjoy Miyagawa-cho
Kyo-odori dance
Kyo-odori has been held since 1950 at Miyagawa-cho Kaburenjo Theater from early to late April every year.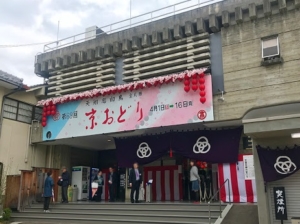 Because it expresses Kyoto's scenic spots, professional names, and the charm of Kyoto in the spring on the stage, it boasts as many spectators as Miyako-odori.
Miyagawa-cho has the largest number of Maiko in Kagai, which is said to be about 30. The dance by many Maiko is the highlight.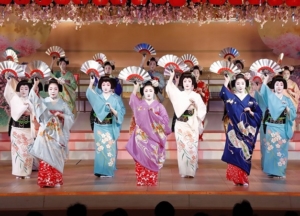 By the way, the performance of Mizue kai is held at the same theater in autumn.
Experience Maiko
Going further north from the theater, you will find a shop called "Maika" where you can see a Maiko doll with a big impact.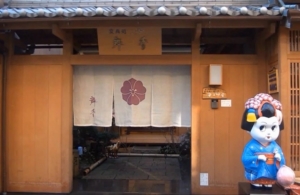 You can experience Maiko for a fee here. You can enjoy the authentic feeling of Maiko through makeup, wearing a wig or kimono, and filming.
There are many shops in Kyoto where you can experience Maiko, but Maika has made various efforts to get closer to real Maiko.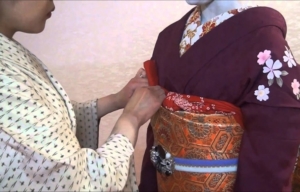 For example, they use the same cosmetics as Maiko, see real Maiko and try to improve their makeup skills every day.
The set of wigs is made naturally and beautifully with the skillful techniques, and when taking pictures, they teach you how to pose like Maiko.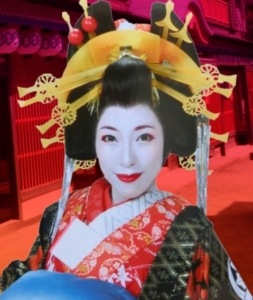 These take advantage of the fact that the shop is located in Kagai, where real Maiko come and go.
In addition, in the large Japanese-style room reproduced in the shop, you can take a picture more like a real Maiko.
Also, when you go out dressed as Maiko, the staff will accompany you as a guide, so you don't have to worry if you are not familiar with Kyoto.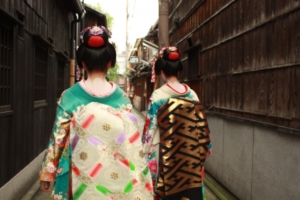 You can choose from several plans depending on your preference, from a reasonable price of 6,500 yen to an authentic price of 30,000 yen.
In commemoration of your visit to Kagai, why don't you take the plunge and take a stroll through the streets of Kyoto in your own disguise?
Night walk
Miyagawa-cho is located far from the entertainment district, so it is quiet at night. You will be able to enjoy Kyoto's original Kagai night atmosphere.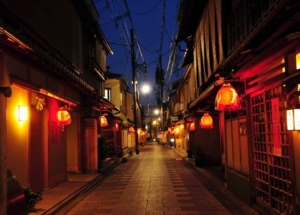 If you are lucky, you can see Maiko coming back from work.
On spring nights, Kyo-odori lanterns line the streets of the town, creating an emotional landscape.
Wine bar Oumi-e
On the south side of Miyagawa-cho Kaburenjo Theater, the restaurant standing quietly next to two houses is a wine bar "Oumi-e".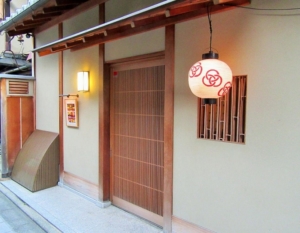 It is made by renovating a traditional teahouse, and if you go through a Kyoto style lattice door, you will find a stylish and modern Japanese space.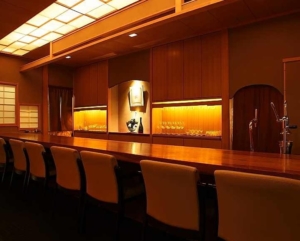 There are 4 types of seats in the spacious store, and you can choose one depending on the occasion.
Mainly French and Italian wines, there are 800 wines of 500 kinds selected by sommeliers from all over the world.
The wine they serve is carefully managed in a special wine cellar that takes into account not only temperature and humidity, but also light source and slight vibration.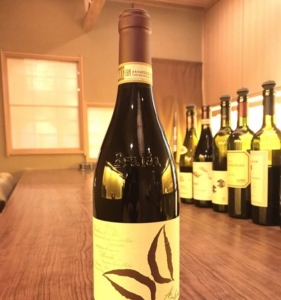 In addition to wine, you can also enjoy cocktails, whiskey and sake.
There is also a wide variety of hors d'oeuvres, light meals and fruits that go well with wine.
The price is reasonable and you can enjoy it at ease. It's like a hidden bar for adults.
Kyoto original stationery shop
Behind Maika is a stylish stationery shop Uragu.
It is a little hard to find the shop which was made by renovating a teahouse, but there is an entrance on the way from Miyagawacho-dori to Ebisu Shrine.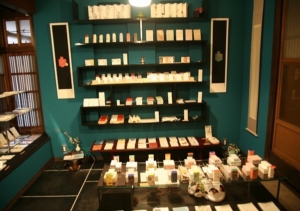 The items here are a little different from those in a stationery shop, and they are all a little different and stylish.
Mainly writing stationery, but there is a wide selection, and a small palm sized memo pad called "Mamemo" (200 sheets) is popular.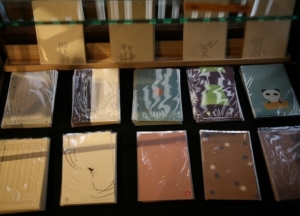 This shop is run by a graphic design office, and I can understand the sense of original products.
These days, most people contact you by email or SNS, but in this age, if you send a stylish postcard to your family or friends, they will be happy.
The lively Kagai is nice, but how about spending a luxurious time in a place like Miyagawa-cho?
If you take a leisurely stroll in a tasteful town, you may meet Maiko.
---