Best Bakeries in Gion, Kyoto – Enjoy Delicious Breads 🍞
Gion is famous as the busiest area in Kyoto. Whenever we visit this place, we feel like we've slipped back in time to old Kyoto. And there're many nice shops where you can feel Japan.
By the way, do you know that Kyoto has the largest consumption of bread in Japan?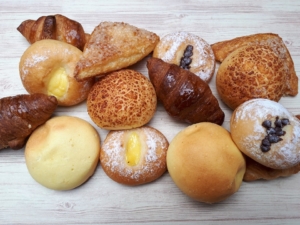 You might have thought that unexpectedly, but actually people living in Kyoto like western food. There're many bakeries that have been loved by the locals for a long time, famous shops all over the country, and stylish shops recently opened.
Among them, I'll introduce a famous and delicious bakeries in Gion.
GRAND MARBLE Gion
Grand Marble is a Danish specialty shop which is developing mainly in Kyoto. Since its establishment in 1996, Grand Marble has developed and sold "Marble Danish" a new genre of yeast confectionery.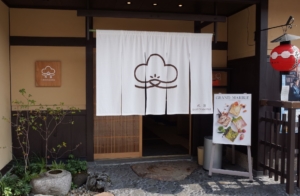 Grand Marble Gion is the appearance that blends with the streets of Gion. When we go through the noren, the Japanese modern interior is eye-catching. In addition, there's a Kyoto-like spot garden at the back of the shop, which makes visitors feel the atmosphere of each season.
There're more than 12 variations of standard danish made by skilled shop staff.
KYOTO THREE COLORS features a matcha dough, a sweet-and-sour strawberry dough, and a Danish pastry blend for three flavors. The colors of pink, white and green are beautiful and cute! The fragrance of matcha and the flavor of strawberries will be good.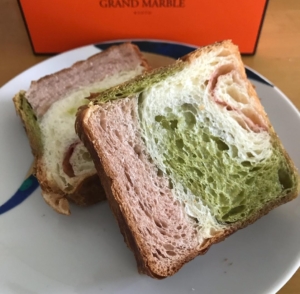 If you eat it as it is, the Danish pastry will be moist and delicious, and if you bake it, the surrounding Danish pastry will become fragrant and crunchy.
MAPLE CARAMEL is a sweets like danish with rich maple flavor and caramel chocolate. The two meltingly sweet flavors will make you nostalgic and unforgettable. This is a long seller that has been loved for a long time.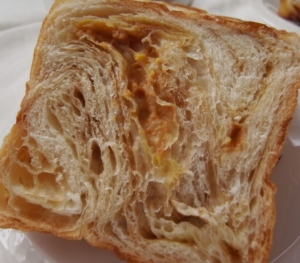 GIONTSUJIRI (green tea & red bean paste) is made by kneading chestnuts and red bean paste into the dough made of Gion Tsujiri's green tea, and it's a luxurious danish combining the bitterness of green tea and the sweetness of Japanese style.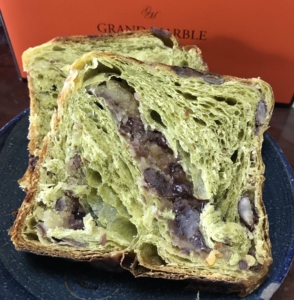 Information
Hours: Shop 11:00~20:00, Cafe 11:00~19:30 (L.O.19:00)
Open all year round
SIZUYA Gion
Shizuya is a bakery that has more than 20 stores in Kyoto and is known by the locals.
The Gion shop is located in front of Yasaka Shrine.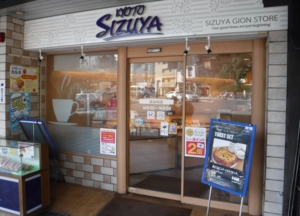 The popular CARNET is a simple French bread with ham, onion and mayonnaise sandwiched between it, but it's unshakably popular among the people of Kyoto.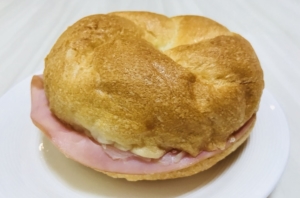 It's even more delicious if you bake it in the oven until it's slightly browned.
Personally, I like Shizuya's CARNET the best of all the breads. If I take it home and bake it in the oven until it browns a bit, it will be crispy and delicious.
And another popular bread at Shizuya is BEEF CUTLET SANDWICH. The salty-sweet special sauce is addictive and very filling. The traditional flavors they have preserved since their founding are loved by generations.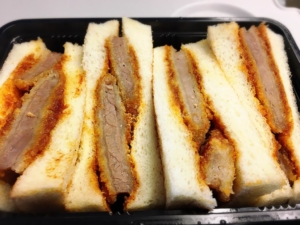 There're many other delicious breads in the shop, so I recommend you to eat these two breads first.
Information
Hours: 8:00~21:00
Open all year round
Boloniya Gion
Next, I will introduce another famous Danish in Gion.
Boloniya Gion danish is popular for its carefully selected fabric and elegant taste, and it has been sold at department stores and other stores and is known nationwide.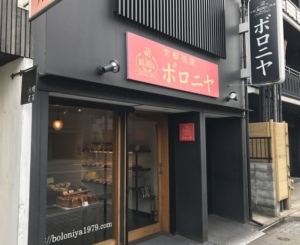 The most popular Danish is PLANE. It's the first Danish bread developed, and the simple taste that we can enjoy the smell of wheat is perfect for breakfast. If you buy Danish bread for the first time, it's a standard product that you should try.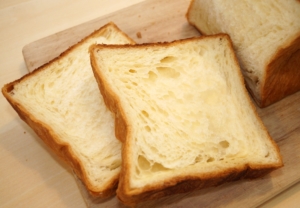 The next popular item is chocolate Danish. It has a feature that we can enjoy the taste of chocolate with a light taste. This popular danish is perfect for breakfast or as a snack.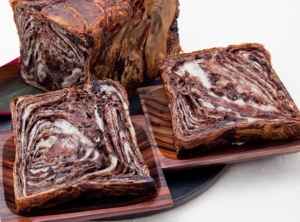 And MATCHA AZUKI BEANS is a Danish where we can enjoy the combination of adzuki and matcha, and we can feel the rich sweetness and Japanese taste.
we can enjoy mild taste with strong aroma of adzuki beans when grilled.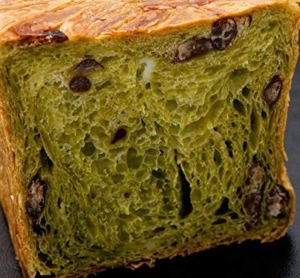 Finally, CINNAMON is a danish that is especially popular among women. It becomes more fragrant when grilled, and we can enjoy it like a dessert if we spread honey on it.
When you visit Kyoto, how about bread as well as Japanese food?
I'm sure you'll find new fun in Kyoto.
Information
Hours: 9:00~18:00
Open all year round
---