Best French and Italian Restaurants in Gion, Kyoto 🍴
Gion is a popular sightseeing spot in Kyoto. There're many Japanese-style restaurants in the area, which has a strong Japanese image, but among the many restaurants lined up, there're many restaurants where you can eat western food.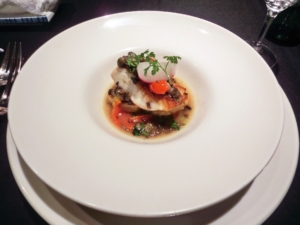 This time, I'd like to recommend a restaurant in Gion, Kyoto where we can enjoy western lunch and dinner.
Ristorante t.v.b
It's a custom-made style where we can enjoy our favorite ingredients in a recommended cooking method at an Italian restaurant in Gion, Kyoto.
There's no menu list in this restaurant. We can enjoy Italian cuisine made with seasonal ingredients that can be prepared on the day of our request. The ingredients such as vegetables from the designated farm and seasonal fresh fish are carefully selected by the chef himself. The menu changes daily depending on the season and ingredients.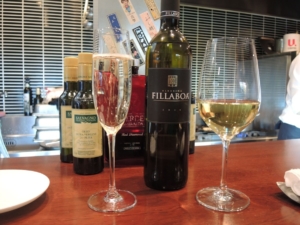 They also have a variety of wine that we want to enjoy with our meal. We also offer pairing, so I recommend you to drink the wine selected by the sommelier according to the dish. The modern interior is spacious and we can have a relaxing time and experience the best hospitality.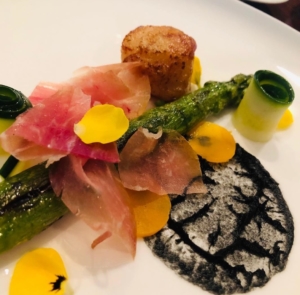 There're various colors of ingredients in the line, and it's one of the fun that we can't decide which one to choose. There're about 25 kinds of appetizers, and the contents vary depending on the season and the stock.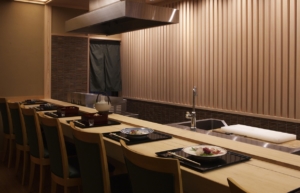 We can eat it with our favorite way of cooking or seasoning such as pasta, frit, carpaccio, etc.
Information
Hours: Lunch 12:00~13:00 (L.O.), Dinner 18:00~21:00 (L.O.)
Closed: Sundays and the third Monday
Yosuke Yamaji
Yosuke Yamaji is a restaurant that has gained solid popularity as a French restaurant in Kyoto even though it has been open for less than a year.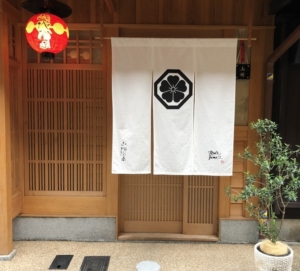 The first thing to notice is that the full name of the chef is the name of the restaurant. Only "a chef who has held important positions for 10 years in a number of top-level French restaurants" can do that.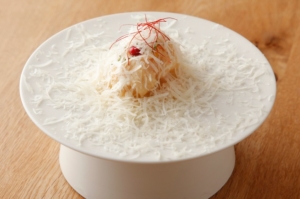 The parmigiano reggiano made with the finest spiny lobster will turn into a freshly cooked carbonara right in front of you.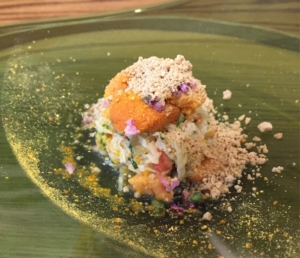 The fact that we can see the chef without any gap means that the chef can see our expression very well. They do OMOTENASHI for each customer.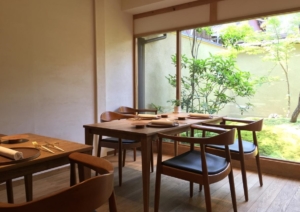 Information
Hours: Lunch 12:00~ (Saturday and Sunday only), Dinner 17:30~and 19:30~
Closed: Mondays, 3 consecutive holidays in a month
245 GION
Finally, I'll introduce you to a restaurant that blends modern Italian and French cuisine using lots of fresh Kyoto ingredients.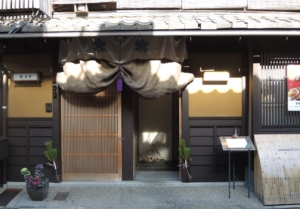 This is a restaurant where we can enjoy the Italian cuisine unique to Kyoto while keeping the atmosphere of a traditional merchant house lined with antiques.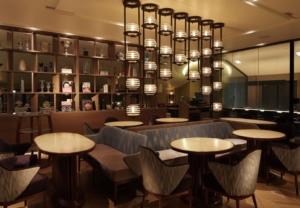 The menu is only the chef's choice course. With the rich experience of the chef and the cooking technique that goes beyond the framework, it gives us surprise and excitement as well as deliciousness.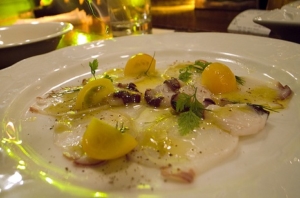 The underground wine cellar has about 600 bottles of alcohol, mainly wine, that the chef himself purchased overseas. We can enjoy our favorite alcohol with our food.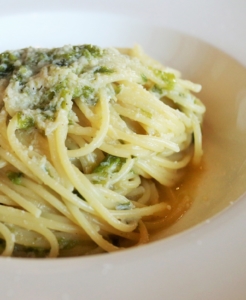 We can enjoy a luxurious meal in the space where the Japanese and Western styles are beautifully harmonized. How about an important anniversary or lunch for girls?
Information
Hours: 12:00~14:00 (L.O.13:30), 18:00~23:00 (L.O.20:30)
Closed: Tuesdays
---