The Most Expensive Bento – KOBE BIFUTEKITEI DELI
Eki Marche Shin-Osaka, located inside the ticket gate of Shin-Osaka Station's local train line, is lined up with attractive Japanese shops including takoyaki, kushikatsu, cafes, sweets, sake bars and souvenir shops.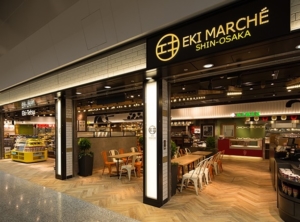 Among them, Ekiben is popular as a bento (box lunch) that you can eat easily while traveling by Shinkansen.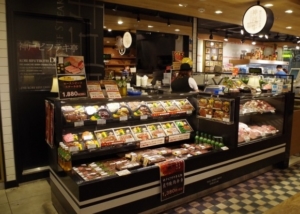 Kobe Bifutekitei DELI is a shop that sells Kobe beef steak bento, a popular Japanese wagyu brand.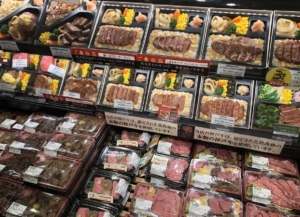 Many kinds of Kobe beef bento samples are displayed in the shop. The most eye-catching one among them is the 30,000 yen bento! 💴💴💴
It's the price that you can buy 30 ordinary 1,000 yen bento.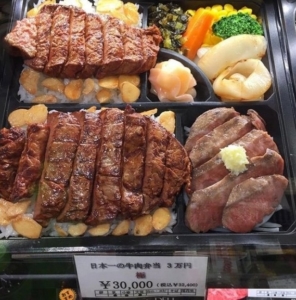 The 30,000 yen bento has 3 kinds of meat, chateaubriand using the central part of fillet of Kobe beef, sirloin steak of Kobe beef and roast beef of wagyu. It will be cooked after the order.
You may think it's too expensive, but the shop staff says they use ingredients that cost at least 50,000 yen when served at a restaurant, and they can lower the price to 30,000 yen for a bento. It's still a bargain.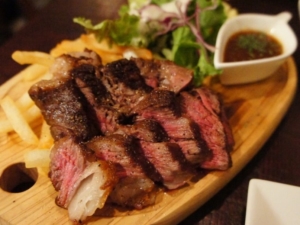 Mainly on holidays, people buy one or two of this bento a week. It seems that ordinary people buy this lunch box as a present for their family's birthday or wedding anniversary, rather than being very rich.
Even if you can't afford the 30,000 yen bento, you can eat Kobe beef generally cheaper than at a restaurant.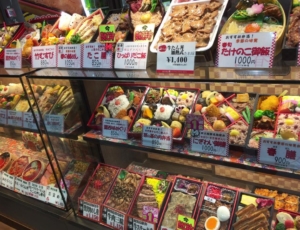 There're many other kinds of Ekiben in Eki Marche Shin-Osaka.
Would you like to travel on the Shinkansen while eating a Japanese Ekiben with a beer in your hand?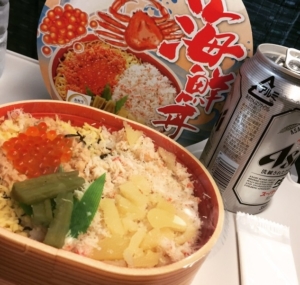 Information
Hours: 7:30~22:00
Open all year round
Do you know Omi Beef? – 3 Major Wagyu 🐂
---