Do you know Omi Beef? – 3 Major Wagyu 🐂
Omi beef is the Japanese black beef that has been raised for the longest time in Shiga Prefecture, which is blessed with a rich natural environment and water.
It has the longest history in Japan, about 400 years.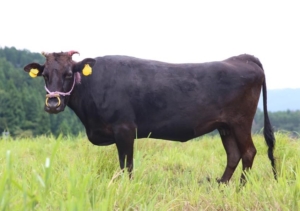 In addition, it's one of the 3 major Japanese beef along with Kobe beef and Matsuzaka beef.
Then, what is the difference between Omi beef and other brand beef?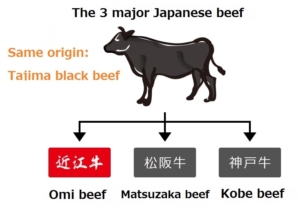 The origin of Omi beef is Tajima beef in Hyogo prefecture. Actually, both Kobe beef and Matsuzaka beef have the same origin and they are Tajima black beef.
The characteristic of Omi beef is that the meat quality is fine, the fat is sweet and it's so delicious that it melts in your mouth.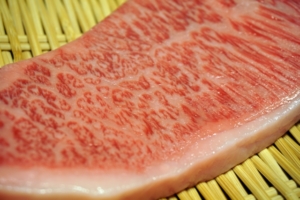 However, compared to Kobe beef, Omi beef is not advertised at all and is not well known in Japan.
It's not uncommon for famous restaurants and chefs to choose Omi beef as their main dish. The reason is, of course, that the deliciousness of Omi beef is appreciated, but this is not the only reason why they are chosen.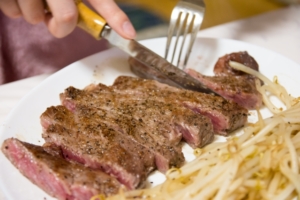 That's because the price of Omi beef is much more reasonable than other brand Japanese beef.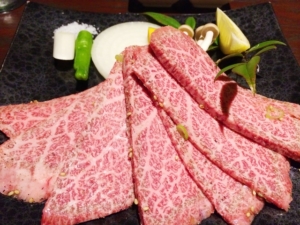 It's true that Omi beef is good and cheap Japanese beef!
Kyoto is located next to Shiga Prefecture, which produces Omi beef, so you can eat fresh Omi beef.
Here are three restaurants to recommend!
STEAK&WINE Meat Bar GINJIRO
It's a meat bar style restaurant where you can easily enjoy delicious meat and wine. The main store is in Karasuma Oike, and there're two stores in front of Kyoto station and one in Pontocho. It has a stylish exterior and is crowded with women, people working in the neighborhood and tourists.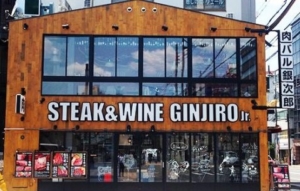 East of Kyoto Station branch store
Needless to say, there're various menus to go with wine such as beef raw ham and roast beef.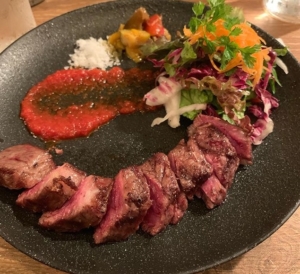 The rump steak of Japanese black beef is 1,280 yen for 100 grams, which is a reasonable price. It's soft and moist after it is baked, and goes well with wine.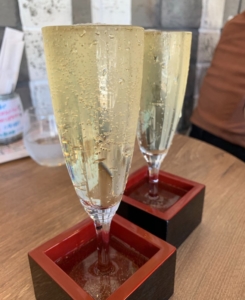 It has a good reputation that you can eat delicious steak with rare parts with a variety of Omi beef menu. This restaurant is perfect for those who want to enjoy beef while drinking.
Information
Yakiniku restaurant DAIGORO
This is a hideaway style Yakiniku restaurant that blends in with the moist streets of Gion. The red lantern is the landmark.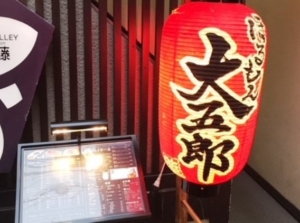 You'll be surprised at the thickness of the thick-sliced tongue and again at its softness when you eat it. Only high quality meat is carefully selected, and only soft part of tongue is used lavishly, so it's a limited menu.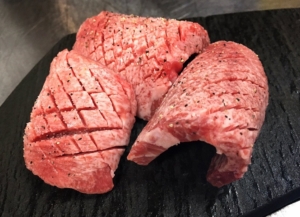 The way the knife is cut is also devised, and it's thoroughly designed so that you can fully enjoy the tenderness and flavor of the tongue.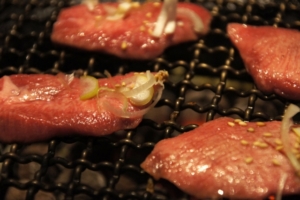 It's a popular restaurant where you can enjoy high quality Omi beef while feeling the taste of Kyoto that is unique to Gion.
Information
Hours: Monday to Saturday 18:00 ~next 3:00 (L.O. next 2:00), Holiday 17:00~23:00 (L.O. 22:00)
Closed: Sundays
Teppan-yaki AOI
And finally, I'll introduce you to a teppan-yaki restaurant.
This is the first restaurant in Kyoto City certified to serve Omi beef dishes.
All seats in the restaurant are counter seats, and the inside of the restaurant with the image of a traditional house in Kyoto has a calm atmosphere.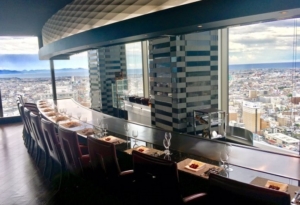 Carefully selected ingredients such as Omi beef and lobster are grilled dynamically and delicately by the chef using the iron plate.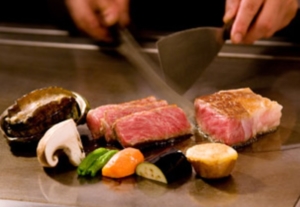 Not only eating teppan-yaki dishes, but also the performance of the chef is one of the big fun. The real sensation that stimulates the five senses is the real pleasure of teppan-yaki.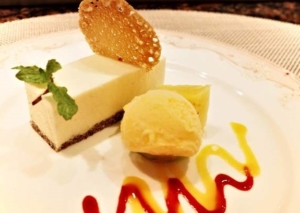 There're various course meals, so this restaurant is suitable for various anniversaries such as birthdays and wedding anniversaries.
Information
Hours: 11:00~14:30 (L.O. 14:30), 17:00~21:30 (L.O. 21:00)
Open all year round
Please experience Omi beef with your tongue, which is made of tasty red meat and sweet fat!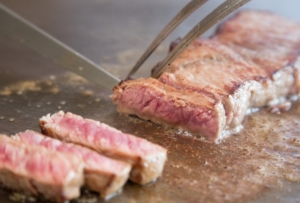 ---