Ninja Museum Igaryu – Enjoy the Special Show!
Iga City in Mie Prefecture and Koga City in Shiga Prefecture are famous as the birthplace of Ninja. Mie is not in the Kansai region, but it is strongly influenced by Kansai because it is located next to Shiga and Nara Prefectures.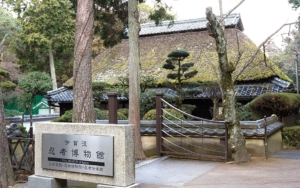 At the Ninja Museum of Igaryu in Iga City, Mie, you can enjoy Ninja Show other than visiting Ninja House and exhibiting Ninja tools.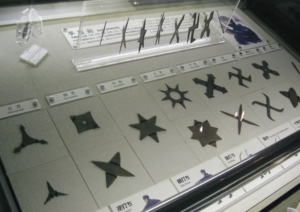 The impressive and humorous show has been performed in New York and Las Vegas!
Overview of Facilities
Once you step into a Ninja House, it's the world of Ninja. A male Ninja dressed in black or a female Ninja dressed in red (Kunoichi Ninja) will give you a detailed explanation of the various devices inside.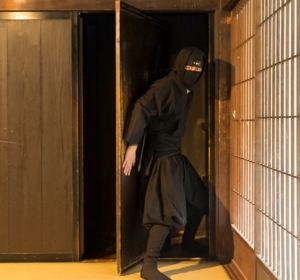 There is a Ninja Experience Hall in the basement of the Ninja House. Many weapons actually used and restored Ninja costumes are displayed here.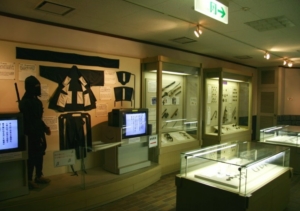 If your feelings toward Ninja get stronger, let's go to the venue of Ninja Show. The venue is located in a corner of the museum grounds.
A real sword in front of you!
The content of the Ninja Show changes every day, but it starts with the explanation and performance of real swords.
It is said that if you soak straw in water all day, it will become as hard as a human neck. Such a hard straw stick is easily cut by a sword held by a Ninja.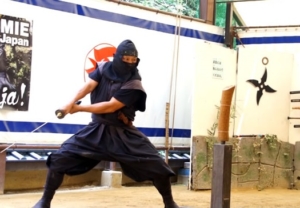 Ninja's swords are straight and spear-shaped, and they don't curve like samurai's swords. Rather than cutting, it focuses on stabbing, and when they climb a wall, they stick it into the ground and use it as a scaffold.
Shuriken performance
The Shuriken looks small and light, but actually 1 Shuriken weighs about 200 g, so it was impossible to carry a lot.
There are various shapes of Shuriken. You can see it at the exhibition hall of Ninja tools.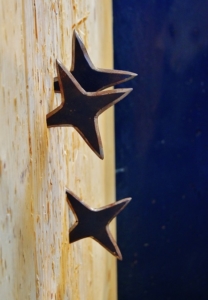 The Shuriken was coated with poison of aconite, and it is said that it was able to kill even if it grazed the enemy's body.
In the Ninja Show, the representative customers can experience throwing Shuriken. The interaction between Ninja and customers is humorous and interesting. Even if you don't understand the language, you can understand only by their gestures.
Other demonstrations are also impressive!
A Fukiya is a weapon that they put an arrow in a bamboo tube and fly the arrow with the power of breath. By putting poison and bacteria on the tip of the arrow, it was able to cause fatal damage.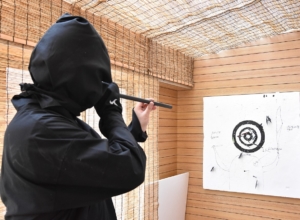 Iga City is famous for its traditional craft called Kumihimo. Kumihimo is a string made by knitting a thin thread of silk or cotton.
It doesn't look like a weapon, but a Ninja can transform a string into a powerful weapon.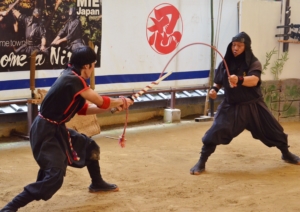 First, they catch the enemy's sword with a string. After the body of the enemy is tied up with a string, the sword taken from the enemy is used to kill the enemy.
The Yumiya with gunpowder flew 150 ~ 200 meters by the force of jet injection. It makes a loud noise that you can't help covering your ears, so please be careful if you are with small children.
Ninja's mission was to live and bring back information, so fighting against enemies was the last resort. Shuriken and weapons were used as an art of self-defense to avoid hiding, escaping and killing.
Date and time, and fee
Ninja Show is held twice a day on weekdays and three times on holidays. Please check the calendar on the website as the opening time varies depending on the day. (No reservation)
To enjoy the Ninja Show, you need to pay 500 yen in addition to the admission fee to the museum.
The capacity of the venue is about 180 people. Taking pictures and movies is prohibited. Also, please do not move during the performance because they use real weapons.
Let's get excited with Ninja MC!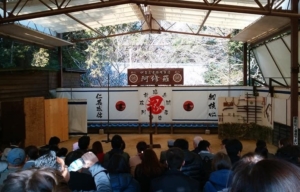 You can take a picture with Ninja. The pose of Ninja with his hands folded and his index finger raised is said to have the effect of calming his heart and concentrating his mind. Please pose with them!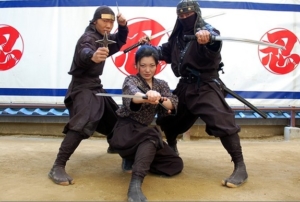 Information
Hours: 9:00~17:00 (Last entry: 16:30)
Closed: Dec. 29 to Jan. 1
Admission: 800 yen for high school students and older, 500 yen for 4 years old to junior high school students, *Extra: Ninja Show 500 yen
Koka Ninja House – A Lot of Tricks in Shiga, Japan
---