Koka Ninja Village – Ninja Experience in Shiga, Japan
What do you think about Ninja?
Ninja costume, Ninjutsu, Karakuri Yashiki… Anyway, it has a cool image. Koka City in Shiga Prefecture, known for its Koka Ninja has a village where people can learn about and experience ninja.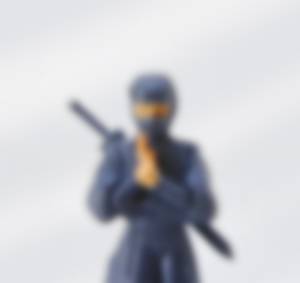 Koka Ninja Village is for families, but adults can enjoy it unexpectedly. Let's sneak into a ninja village full of nature and wonders!
A village where real ninjas live
Koka Ninja Village stands quietly in the mountains of Shiga Prefecture. It's said that they were based in an inconvenient place because they had to die to be identified.
Ninja village is made by recreating the atmosphere and natural scenery of that time. According to their home page, ninjas still live there. I feel nervous.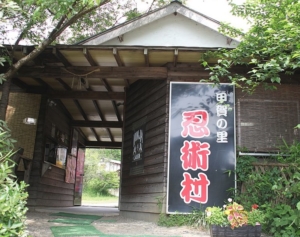 When you visited Ninja village surrounded by primeval forest at the foot of Suzuka mountain, You felt like I slipped back in time. Let's go through the gate now.
Koka Ninjutsu Museum
Surprisingly, Koka Ninjutsu Museum has the largest number of documents related to ninja in the world! Actually, the birthplace of ninja is Koga. Many weapons used by actual ninja such as shuriken, water vessel and firearms of each school are exhibited.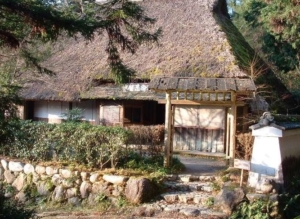 There're a lot of unique shaped items and items that show the originality and ingenuity of the time. It's fun to imagine a scene where you actually use it.
Karakuri Ninja Yashiki
Karakuri Ninja Yashiki (house of tricks and illusions) is an ordinary house in appearance. But when you step inside, there're hidden doors and traps. Ninja used to live a normal life so that their identity wouldn't be revealed. In addition, devices to prevent intruders and to hide themselves were installed in the building.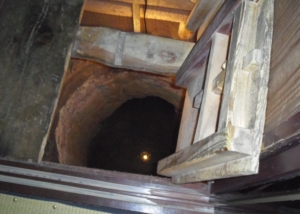 Even if it's just in case, it's great to make a device like this. But what's really amazing is that Ninja really lived in a house like this. Here too, the old house of The Fujibayashi family which is a descendant of real Koga Ninja was actually moved and reconstructed.
Ninja Dojo
There're many Ninja apprenticeship in the village. You can go around freely, but you can also go around with professional Ninja.
If you clear all of them, you will Menkyo-kaiden (have full mastership), so even adults get serious.
What is important is physical strength, courage and a belief to accomplish. Of course, you can rent Ninja costumes.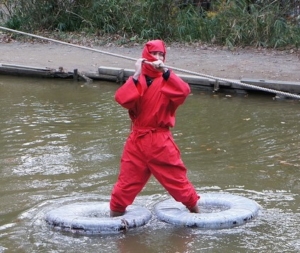 After all, Mizugumo is the most popular. Let's challenge yourselves at the risk of submergence.
Popular karate clothes

Shuriken Dojo
There're booths where you can actually throw shuriken. It's a level that makes you want to practice seriously, so it's difficult to stick a target at first. If you get the knack, you will get addicted to the feeling of the shuriken stabbing the target.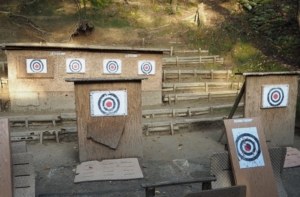 You can change the distance to the target according to your ability. At the beginning, the ninja staff will teach you how to throw.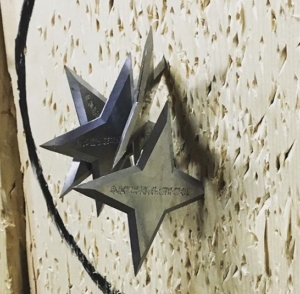 There's also Koka Ninja House nearby, so I recommend you go there together.
It's the birthplace of Koka Ninja. Please enjoy nature and feel like a Ninja.
Information
Hours: 10:00~16:00 (Hours vary according to season)
Closed: Mondays (Closed on the following Tuesday if a National holiday falls on a Monday)
Admission: 1,030 yen for general, 820 yen for high school and junior high school students, 730 yen for children
---