What's Imashirozuka Kofun like? – Takatsuki City, Osaka
Mozu-Furuichi Kofunguns (Mozu-Furuichi mounded tomb group) in Osaka was registered as a World Heritage Site in July 2019.
I think there're people who went to see kofun, but if you go near there, it's too big to see the whole picture.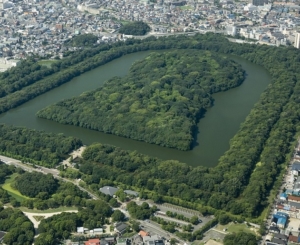 Surprisingly, there're about 150,000 kofun in Japan. There're about 60,000 convenience stores in Japan, so you can feel how many kofun there are.
Among them, do you know there's a kofun suitable for visiting in Takatsuki City, Osaka Prefecture?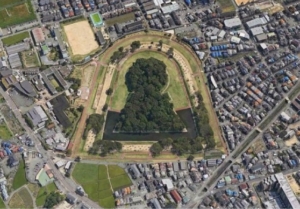 Imashirozuka Kofun, located in Takatsuki City, is a huge keyhole-shaped kofun, which is said to be the true tomb of Emperor Keitai, according to a leading theory.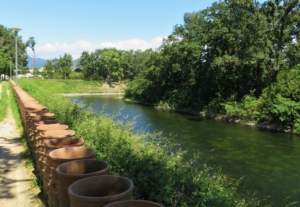 It took 7 years from 2004 to develop the kofun, and the surrounding area became a public park. It's a good spot to learn the actual condition of the kofun where the Emperor was buried.
The place that enshrines the largest Haniwa in Japan
Imashirozuka Kofun is a keyhole-shaped kofun in the first half of the 6th century. The total length is 190 meters and the scale including the moat is 350 meters.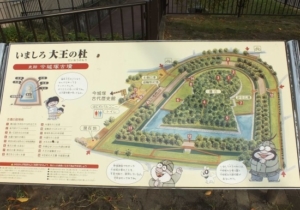 Takatsuki City started the excavation and research to preserve and maintain Imashirozuka Kofun from 1997. As a result of the investigation, characteristics unique to the emperor's kofun were discovered one after another.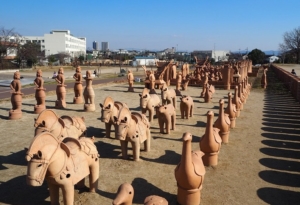 Replicas of the unearthed Haniwa are displayed in the Haniwa ritual area to reproduce the ancient ritual by Haniwa.
It's a spectacular sight to see about 190 Haniwa shaped like houses, people and animals. We can imagine how powerful the person sleeping in Imashirozuka Kofun was.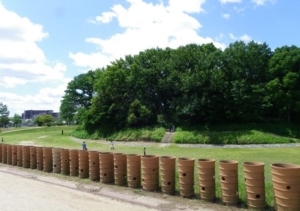 There're also countless numbers of cylindrical Haniwa outside the inner moat. We can imagine from the pictures that the number of cylindrical Haniwa made at the time of construction was beyond our imagination.
Kofun where you can enter freely
This is the only park in Japan where you can walk freely in a kofun despite being an imperial mausoleum. The surrounding lawn plaza and bank are popular as a place of recreation and relaxation for walking, sports and picnics.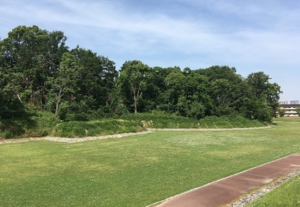 The park is as large as two baseball fields (9 hectares) and is full of greenery. The circumference of the inner bank surrounding the burial mound is about 1km, so it is perfect for walking or running.
Imashirozuka Kofun
Imashirozuka Museum
This is a museum that opened in 2011 where you can experience the ancient times.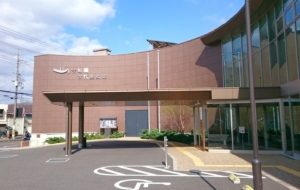 The exhibition includes real Haniwa discovered in 10 years of excavation research and many excavated articles. And you can learn more about Imashirozuka Kofun by diorama model and video explanation.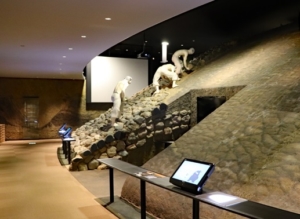 They also regularly hold hands-on learning sessions, where you can learn about the history and culture of the Kofun period while enjoying making Haniwa.
As you can see, Imashirozuka Kofun has various devices to learn more about Kofun.
To get to Takaoka City where Imashirozuka Kofun is located, you should take the JR Kyoto Line or Hankyu Kyoto Line from Osaka Station. You can also stop by on the way to Kyoto sightseeing from Osaka.
If you are interested in and want to know more about kofun in Japan, I recommend visiting Imashirozuka Kofun!
Imashirozuka Museum
Hours: 10:00~17:00 (Last entry: 16:30)
Closed: Monday (National holidays open), Weekdays following national holidays, Dec. 28 to Jan. 3
Admission: Free
---