Fugu Dishes Made by Fugu Doctor- Kitahachi, in Kishiwada 🐡
Osaka Prefecture consumes the largest amount of fugu (pufferfish) in Japan, accounting for about 60% of the amount landed in the country.
In Kishiwada City in the southern part of Osaka Prefecture, there is a chef who has continued his research on fugu for more than 60 years and knows everything about fugu.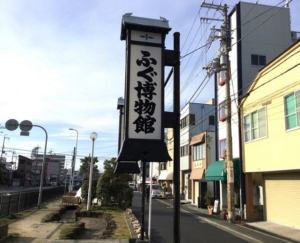 The chef, Kiichi Kitahama, is the owner of a fugu restaurant called "Kitahachi" and is exhibiting his research as a museum.
First, let me introduce you to the Fugu Museum.
While managing a fugu restaurant, Mr. Kitahama has been researching fugu for more than 60 years in a private laboratory.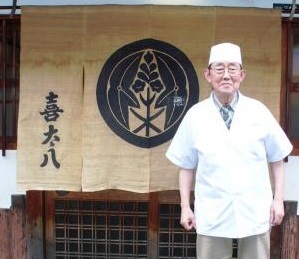 The research covered a wide range of topics, including taxonomy, anatomy, the results of toxicity experiments, and the culture and history of fugu cuisine.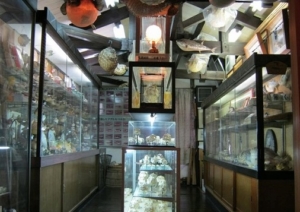 His collection contains as many as 2,500 items, including research specimens, folk crafts and arts and crafts, which are exhibited at the museum.
There are many pictures and handicrafts with fugu painted on them, so even if you are not a fugu researcher, you can enjoy them.
Of course, the taste of his fugu dishes is also popular, and since he has studied fugu thoroughly, he has created a menu that brings out the best of its flavor.
The purpose of his research is to "Extinction of Fugu Poisoning".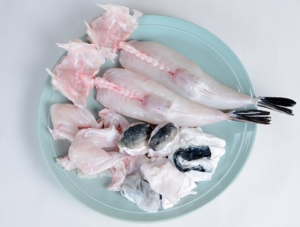 He said that he had faced the fugu, remembering what his father had told him, "Do your best to eliminate fugu poisoning and enable people to enjoy fugu dishes.".
He also engaged in activities for the entire industry, such as legislation to prevent fugu poisoning and calling on the government to establish guidelines for the hygiene of fugu.
Let's take a look at his collection!
The glass cases on both sides of the aisle are packed with exhibits about fugu.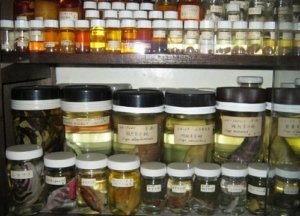 It looks like a university laboratory, with a display of a specimen of the fugu skeleton and containers of the fugu parts preserved in formalin.
Rare items such as red-colored spines and male and female identical fugu are also displayed.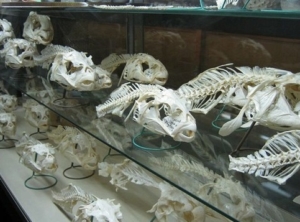 Even more surprisingly, he also collected parasites on fugu and studied their ecology.
There is a strange accessory box in one corner of the room. These are earrings made of stuffed small fugu, and this is also his work.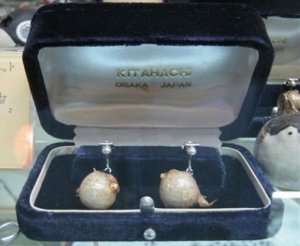 By the way, there are more than 100 kinds of fugu, but Mr. Kitahama is the discoverer of a new kind of fugu called "Hotei-fugu".
It is rare in the world to have such a large number and variety of all kinds of fugu.
There are about 2,500 items on display, but if you include items that cannot be displayed, the museum has about 30,000 items.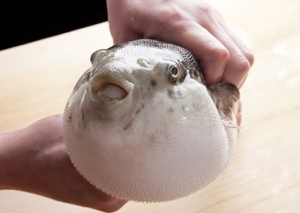 In addition to visiting researchers in Japan, he donated several collections at the request of the Smithsonian Museum in the United States.
The more I learned about Mr. Kitahama, the more I realized that he had made a great contribution to the safe preparation of fugu.
I'll thank people like him from now on before I eat fugu.
Next, I'll introduce "Kitahachi", fugu dish managed by Mr. Kitahama.
It was established in 1913 and has a history of more than 100 years.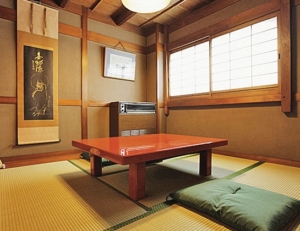 In the Edo period, eating fugu was banned, but after the ban was lifted, Kitahachi opened a fugu restaurant.
It is located about a 7-minute walk from Kishiwada Station, and there are 4 private rooms where you can relax in the tasteful white-walled building.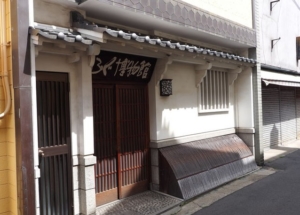 Kitahachi is particular about the natural fugu dishes, so they are served for a limited time from October to April.
Reservation is required and it is limited to 2 groups per day.
Course meals range from 15,000 yen to 25,000 yen, and not only are Tecchiri and Tessa delicious, but there are also rare fugu dishes such as simmered Shirako (milt).
Tecchiri is a hot pot dish of fugu. The flavor of the broth made from kelp is very elegant and wonderful. You can enjoy fugu meat and vegetables with an exquisite heat that is not boiled and not overcooked.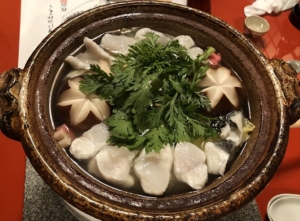 Tessa is fugu sashimi, and it is said that if we look at them, we can see how skillful the chef is.
Fugu has a hard body with low fat and elasticity. Compared to other white fish, it is a fish with firm meat. Therefore, for us to eat Fugu as sashimi, it is hard to eat if it is not thin.
Tessa is usually cut into about 1 ~ 2 mm in thickness, but the chef adjusts the thickness according to the individual difference of fugu.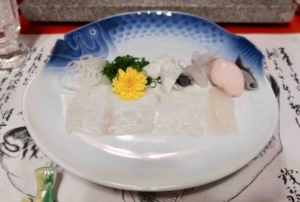 It's not limited to fugu, but it's very important to slice sashimi thinly so as not to damage its flavor without crushing the cells of the meat.
Kitahama's fugu are the best in freshness, taste, texture and appearance, thanks to his high-quality kitchen knives and skills.
Also, if the fugu is too big, the taste will be lost, so only the fugu weighing 1.2 to 2 kg are used.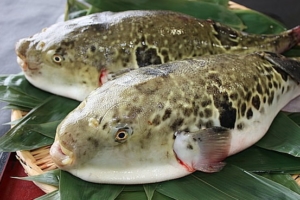 He has a repertoire of 200 to 300 fugu dishes. It will be extremely difficult for us to find fugu restaurants with such a diverse repertoire of fugu dishes.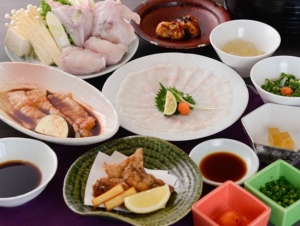 If you ever visit Kitahachi, I recommend you try a dish that can only be enjoyed here.
By the way, this restaurant got 2 stars in Michelin guide.
If you are interested in fugu cuisine, I think it is worth visiting at least once.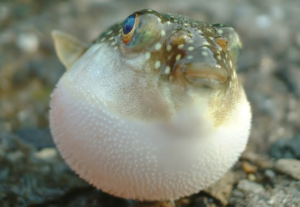 Kishiwada City has many attractions such as Kishiwada Castle and historical streets.
I recommend visiting together with the Fugu Museum.
Information
Business period: October to April (confirmation required)
Best Fugu (Pufferfish) Restaurants in Namba, Osaka 🐡
---