Best Okonomiyaki in Namba, Osaka
The hotly contested area for Okonomiyaki is the Namba area, which is also the center of Osaka.
If you come for sightseeing, you want to try authentic taste at least once!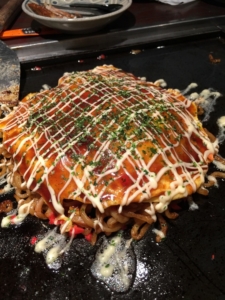 This time, I will introduce 3 Okonomiyaki shops that have a good reputation in taste and have not become a sightseeing spot.
Fukutaro
Fukutaro is a restaurant where the Okonomiyaki menu using high technique and particular ingredients is popular.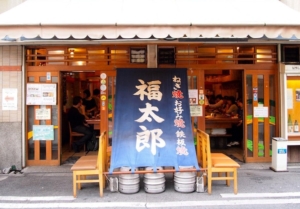 The fluffy texture has become a hot topic as Okonomiyaki which cannot be eaten in other shops. It's a restaurant that is so crowded that there's a line.
The popular menu is Negiyaki.
Negiyaki is a kind of Okonomiyaki that uses a lot of green onions instead of cabbage. This Negiyaki is made with good green onion, so it doesn't have the smell of green onion.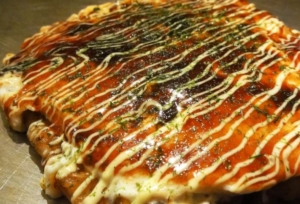 "I can't believe the green onion is so sweet and delicious." you will be impressed. The surface is crispy and the inside is fluffy, and the scent of green onion and soy sauce spreading in your mouth is irresistible.
There's a large counter in the restaurant, and you can relax even with a large number of people in the tatami room in the adjacent annex. The popular atmosphere of Osaka, which hasn't changed since long time ago, is also one of the popular.
Please try it once when you visit Namba. This is the main store, but there's also a Umeda shop on the 7th floor of Grand Front Osaka in Umeda.
Information
Hours: Weekdays 17:00~24:30 (L.O.23:30), Weekends and holidays 12:00~24:00 (L.O.23: 00)
Open all year round

No Reservations
Momiji
It's a bit far from the center of Namba but it's open until 3 o'clock so it's perfect for people who want to go late. Also, there're table seats and counter seats, so you can go there by yourself.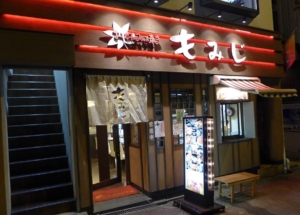 Momiji is characterized by a variety of menus. Okonomiyaki is delicious, but Tonpeiyaki is also recommended. It contains pork and tenkasu, and the fluffy texture of egg is irresistible.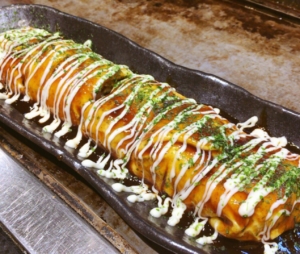 Tonpeiyaki
There's often a line because it's a popular restaurant. It's relatively less crowded late at night, but it takes time to have Okonomiyaki cooked. You should expect the waiting time to be at least 30 minutes. You should go there when you have time.
Information
Hours: 17:00~next 3:00
Closed: Tuesdays

No Reservations
Hanahana
It's an Okonomiyaki restaurant in Shinsaibashi which is popular in Osaka. It's easy to access as it's located about 3 minutes walk from Nagahoribashi subway station.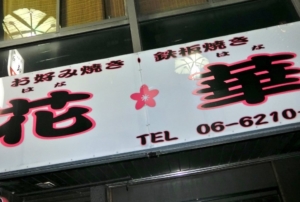 It has a reputation of being delicious and voluminous at a very reasonable price. Also, the special fabric is recommended because the inside is fluffy and the outside is crispy.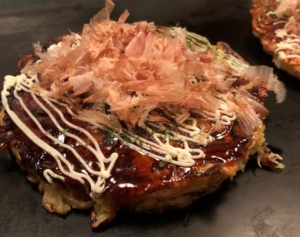 There's a lunch menu for lunch, and you can also make a reservation. It's a restaurant that takes customers into consideration.
I recommend you to make a reservation before you go. This restaurant is available for online reservation.
Information
Hours: 11:30~14:00, 17:00 ~23:30
Closed: Thursdays
---