JUMP SHOP Osaka – We Love Manga!
JUMP SHOP is a dream shop with everything related to JUMP such as original goods of Shueisha, animation goods, comics, DVDs and sweets.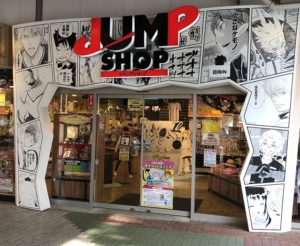 There are 14 stores in Japan, and two of them, Umeda store and Shinsaibashi store, are located in Osaka. Many anime fans come from abroad.
The Universal Citywalk Osaka store was closed but moved to Shinsaibashi in September 2019 and opened as the Shinsaibashi store.
Shinsaibashi in Osaka is an area where many stores are concentrated, from shopping streets and long-established stores to fashion buildings, all of which lead to Namba.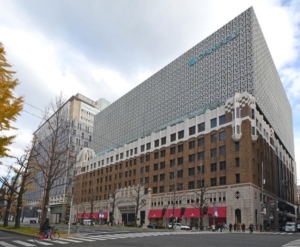 JUMP SHOP is located in the Daimaru department store along the Shinsaibashi shopping street, so it is a convenient place to drop by.
Shinsaibashi store is on the 9th floor of Daimaru department store. The department store that was rebuilt after 86 years is one of the leading shopping buildings in Japan with 368 brands.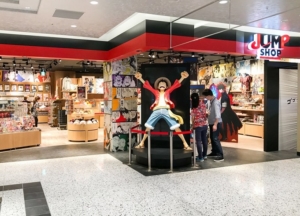 The department store is directly connected to the south ticket gate of Shinsaibashi Station on the Osaka Subway Midosuji Line, so you can get there in less than one minute.
When you take the elevator and get off at the 9th floor, Monkey D. Luffy, everyone's favorite, is waiting in front of the store. If you're a JAMP fan, you'll be excited to see this.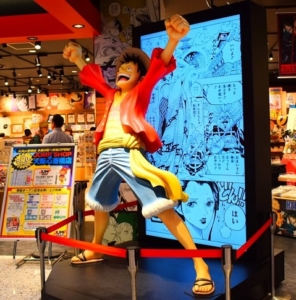 And many character items of each popular title of JUMP are sold. Your favorite character is the item, so you will be excited just to see it.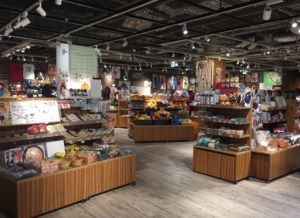 This "One Piece" item is popular among people of all ages. There are various items such as badges, keychains, stickers, pens, files and stationery, straw hats and T-shirts.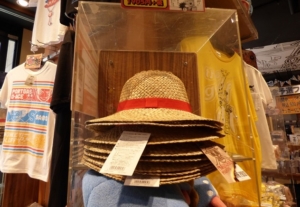 There are also many "DRAGON BALL " items that are popular around the world.
Popular JUMP items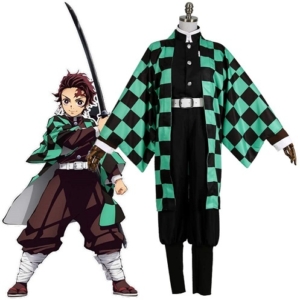 >>See on amazon


The walls of the store are decorated with autographs, illustrations and posters of character. So you'll be very busy looking for items and looking at the display on the wall!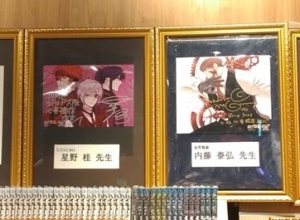 Shinsaibashi area is a popular spot among tourists in Osaka.
Japanese manga and anime are popular around the world, so many tourists from overseas come and buy them as souvenirs.
The Shinsaibashi store is relatively empty on weekdays when there are no events, so you can choose and buy items at your leisure.
In Osaka, there is JUMP SHOP in Umeda other than Osaka Shinsaibashi store. Umeda store is on the 6th floor of a commercial facility "HEP FIVE" near JR Osaka Station.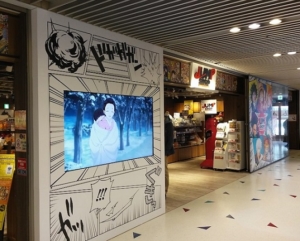 By the way, at JUMP SHOP, there is "Janta" which is an original character of JUMP, wearing a costume for each location. Janta was painted by Akira Toriyama, the author of Dragon Ball.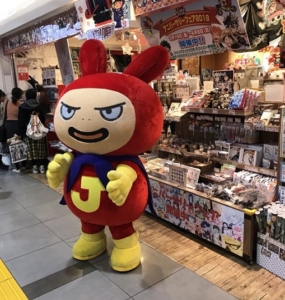 In addition, JUMP SHOP regularly holds events and sales of limited items, so you can enjoy it no matter how many times you visit.
If you are concerned, it is important to check the official website not to miss the information.
By the way, on the same 9th floor as the Shinsaibashi store, there is a "Pokémon Center OSAKA DX & Pokémon Café" that handles Pokémon goods, so I recommend it to Pokémon lovers.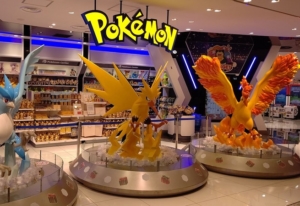 It's an official Pokémon shop that has about 4,500 kinds of goods including original items and also holds fun events.
"Pokémon Center OSAKA DX" also has Umeda, but only Shinsaibashi in Kansai has a Pokémon Café.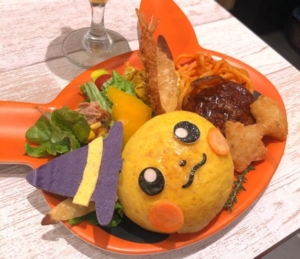 At the Pokémon Café, you can have a special experience, such as an interior with many Pokémon drawings, a variety of menus featuring Pokémon, and taking photos with Pikachu and other Pokémon friends.
There is also a limited-time offer, so you can enjoy new discoveries every time you visit.
How about these?
Why not come to JUMP SHOP or Pokémon Center OSAKA DX & Pokémon Café and immerse yourself in the world of anime, a part of Japanese culture?
A new world may spread in your heart that you have never experienced before.
Information
Pokémon Cafe (Shinsaibashi)
Pokémon Center OSAKA DX

#manga  #anime  #souvenirs  #osakashopping  #generalstore
---