Kyoto Kitchenware Shops – 10 Recommended
In Kyoto, where traditional crafts have been passed down to the present and various craftsmen are active, the search for tools is one of the attractions.
Many of the tools that craftsmen have worked hard to refine are still used by many people even today. Because it's not only beautiful, it's also functional.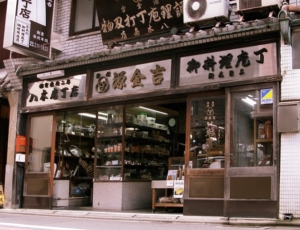 If you want to incorporate them into your daily life, I recommend cooking utensils around the table.
Good tools will make cooking and eating more enjoyable and fulfilling.
This time, I'll introduce 10 shops that I recommend.
Magical Hot Pot Vermicular – Made in Japan 🍳
Kumano-fude – High Quality Makeup Brush
Kikuichimonji
Kikuichimonji began handling general knives after the decree banning the wearing of swords in 1876. The history of sword smiths is over 700 years.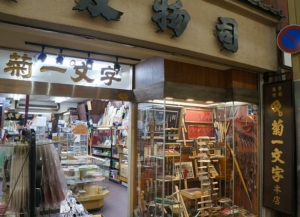 The shop is located in the shopping district of Teramachi-Sanjo, and in addition to kitchen knives, all kinds of knives such as gardening pruning scissors, sewing scissors, carpenter tools, carving knives, combing scissors and nail clippers are lined up in a narrow space.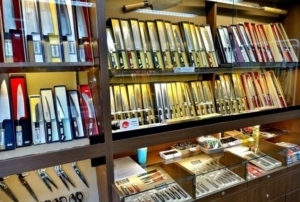 There are various sizes and materials of the same kind of knives. The shop has a wide range of products from professional to home use. If you like tools, you can enjoy just looking at each one.
You can get a free service of engraving your name on knives, and the products you buy at the shop can be repaired and polished.
If you want to buy a knife that can be used for a lifetime, you want to buy it at a shop like this. Sharp-edged tools will greatly enhance your skills.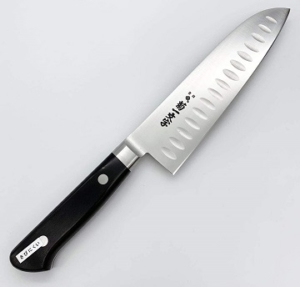 >>See on amazon

Aritsugu
The shop was founded in 1560 as a swordsmith, and in the Edo period (1603-1868) began making kitchen knives and short knives, and from the Meiji period (1868-1912) began handling cooking utensils such as pots.
The current owner is the 18th generation, and it is a very old shop that has continued for 450 years.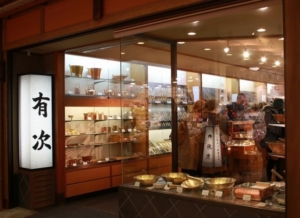 There are more than 500 kinds of kitchen knives in the shop, such as common Santoku for home use and highly specialized ones such as conger pike knife.
The shop has a service to engrave names on knives on the spot, and he also gives lessons on sharpening knives and how to grate fish. It is said that if you buy a kitchen knife in this shop, you will become attached to tools without realizing it.
You'll be thrilled to see hundreds of kitchen tools, not just knives. At present, 20% of the customers are foreigners, and the name of this shop seems to be widely known.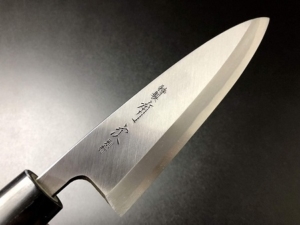 >>See on amazon

Kohchosai Kosuga
This is a long-established shop founded in 1898 specializing in creative bamboo crafts.
It is located on the 1st floor of the hotel, close to the bustling Sanjo Kawaramachi intersection, and its modern and sophisticated interior attracts the attention of the city goers.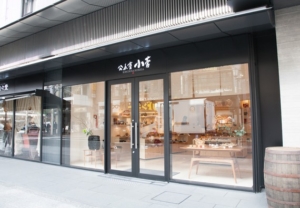 From flower baskets and trays to cookware and incense, all of these are original bamboo items.
Antique bamboo baskets and bamboo themed artwork also decorate the space. The owner hopes to create a place where people can learn and enjoy bamboo crafts.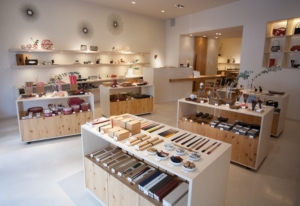 By incorporating Scandinavian designs into its products and collaborating with an Italian leather workshop, the shop is expanding sales channels to a wide range of generations and overseas with its youthful sensibility.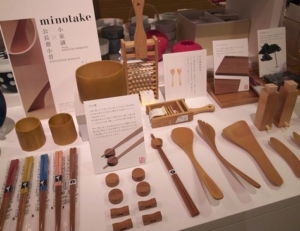 The "minotake" series utilizes the inner curvature of the cylindrical bamboo as it is. This series' rice scoop and spatula are easy to use and comfortable to use.
It will continue to develop products that are acceptable in this age while respecting tradition.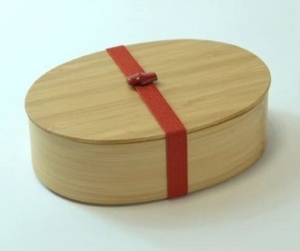 >>See on amazon

Hayakawa Hamonoten
It is a cutlery specialty shop dealing mainly scissors and kitchen knives, and cutlery for home use and business use.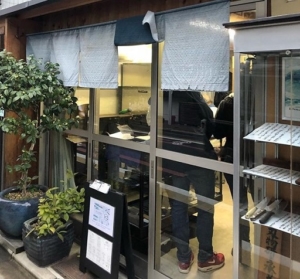 At the shop front, there are many kinds of cutting tools that other shops don't have, such as grip scissors, thread scissors, kitchen knives, and flower scissors.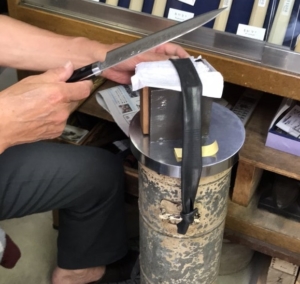 The owner is a craftsman who takes care of knives as well as selling them. The main business of the shop is to grind the blade back to life.
A good quality knives can be sharpened many times and used until it becomes small. We can't do that if it's cheap and of poor quality. They can't be cut no matter how hard you try. Expensive knives are always worth its price in the long run.
Ichihara Heibei Shoten
A shop specializing in chopsticks that has been used by the Imperial Court since its establishment in 1764. Ever since its establishment, it has produced unique products.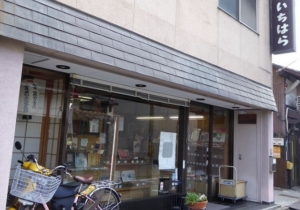 The previous owner, the 7th owner, invented "Miyako-bashi" which has a particularly large following. It is made of rare bamboo from about 150 years ago, and is characterized by the tip of the chopstick which is shaved finely.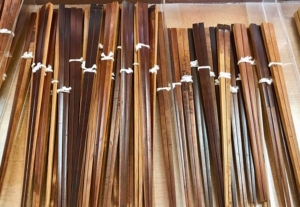 Miyako-bashi
Then, the 8th generation owner invented the "Heian-bashi" which is made of sticky and elastic 3rd year Kyoto bamboo and is lacquered.
In addition, there are about 400 kinds of chopsticks in the shop so that each customer can choose the right one. You can pick and choose from a variety of shapes, including length and thickness.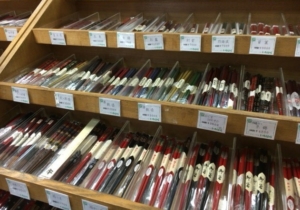 Other than chopsticks, bamboo spoons are popular for their simple texture.
Not only sales, but also careful advice on how to use and maintain chopsticks is a nice point.
Since it is something that you touch every day, why don't you look for your favorite one among many?
Babaghuri Kyoto
This shop was established in 2016 by renovating a traditional house.
The items on sale here are fashion brands established in 1972 by German designer Jurgen Lehl who was born in Poland.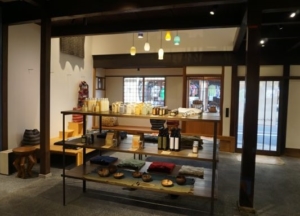 The owner is particular about carefully selected natural materials, is kind to people, and has various items that can be used for a long time.
It's nice to have a wide variety of fashion items, but what's even more interesting is the range of easy-to-use living utensils, such as tableware and cutlery.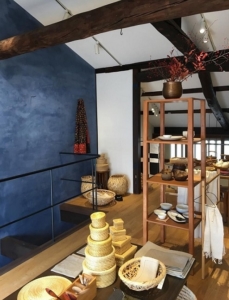 These are items that we want to use carefully for a long time. Because we can feel the intrinsic value from those items.
The atmosphere of the shop is a wonderful space with plaster colored walls, colorful buried trees on columns and beams, and a simple spot garden.
The many original tools that combine functionality and beauty are familiar to a traditional house and will blend into Kyoto life without a sense of intimacy.
Naito Shoten
It is a specialty shop of broom and sardine. It was established in 1818. There are about 230 kinds of products in the shop.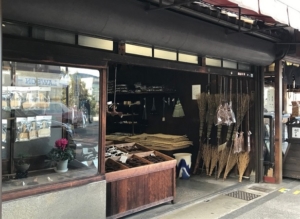 The material used for a broom is a kind of palm tree. It is handmade by craftsmen in Wakayama, the producer of palm trees.
The most popular one is "Nagare-zashiki-boki", which is always on back order.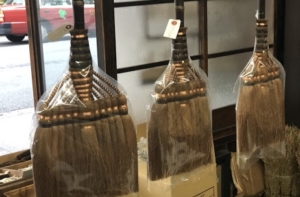 It is handmade by craftsmen using natural things such as palm trees and bamboo. Therefore, it is beautiful and practical. Because it is strong, the more you use it, the more it will taste.
The owner has been using the broom for more than 50 years. As you continue to use it, the material of the palm becomes glossy and changes into a more tasteful appearance.
Other than that, there are a broom for cleaning the garden, a scrubbing brush, a body brush for the body, a dust-removing machine, a bath mat and so on.
Each of them is designed to be easy to use, and the more you hear about them, the more you want to try them out.
Scrubbing brushes can be washed cleanly without using detergent, and are durable and easy to care for.
The scrubbing brush with a string is for the body. It makes your skin shiny and makes your blood circulation better.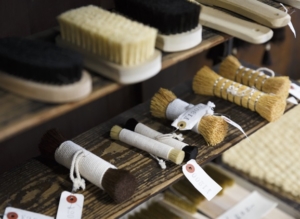 Many foreign tourists visit here, but the owner gives a demonstration of how to use it and serves customers skillfully, using English he knows.
Actually, this shop doesn't have a signboard. This is the owner's idea: "If you make good products, customers will come back without advertising.".
Even if there is no signboard, you will want to look into the shop when you see the exterior of the shop standing at the foot of Sanjo-ohashi Bridge in a traditional atmosphere.
Tankinkobo WESTSIDE 33
This is a shop of forging products located on the west side of Sanjusangendo-temple in Shichijo, Kyoto.
It is a workshop established in 1928, but at the time of establishment, they were making dyed nabe for Nishijin-ori.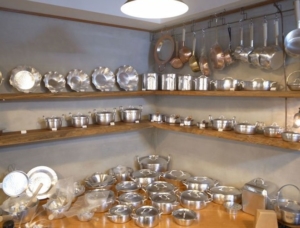 Cooking tools were made about 40 years ago, and in 1994 it was switched from wholesale to retail.
Forging is a technique of changing the shape of metal, such as brass, copper or aluminum, with a hammer.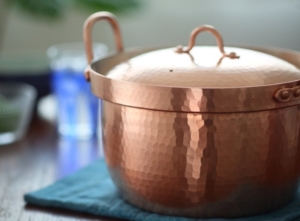 The various cooking utensils and tableware made by craftsmen are all beautifully shaped.
Because the craftsmen forge each one, the pattern is different even if the products look the same.
The shape of the pot and the angle of the handle are exquisite and I can understand that many cooks love it.
It is a popular restaurant that is loved not only by cooks but also by professional cooks.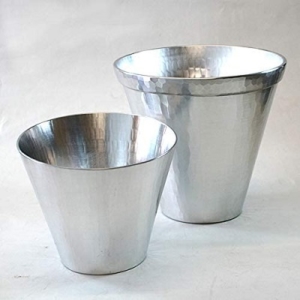 >>See on amazon

KIJIRUSHI 【closed】
It is an antenna shop opened in 2015 by furniture craftsmen who make furniture and tools with solid wood such as oak.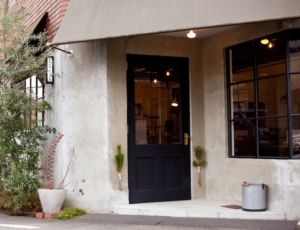 It has a simple design so that we won't get tired of every product. The more we use it, the deeper the taste becomes.
The most popular one is the oak clipboard. The standard A4 size is 6.5 mm thick and sturdy. There are also light and small ones with a thickness of 4mm.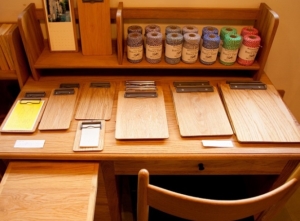 You can buy the original product from the web shop, but each oak has its own grain pattern. Even if it's small, picking it up at the store will make you more attached to it.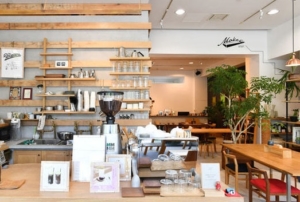 There are also original items that are only sold for a certain period of time, so you can choose items with a fresh feeling whenever you visit.
Horikyuraido
Tools for making Japanese and western confectionery are mainly produced and sold. It's a relatively new store in Kyoto established in 1902.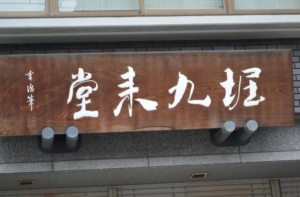 There are a lot of tools that we've never seen before, such as tools to make a mark on Japanese confectionery, mold for sweets, and a copper pot to melt candies.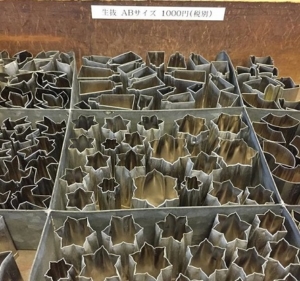 At first glance, there are many tools that have nothing to do with us, but just by imagining what they are, you will be able to have fun and have rich ideas.
Since there are many rare tools, it may be good to decorate it as an interior of a kitchen without making sweets.
I have introduced 10 shops, but have you found any shops you want to visit?
Kyoto has long been the center of Japanese traditional crafts. It has been handed down through efforts and ingenuity of each generation.
Why don't you find a tool that will last you a lifetime in Kyoto?
Seki Kitchen Knives – Top Quality in Japan
What's EDO KIRIKO? – The Art of Glass
#souvenirs  #japaneseceramics  #kitchenware  #tableware  #glassware  #handmade  #kitchenknives  #kyotoshopping  #stationery  #japaneselife
---