What's EDO KIRIKO? – The Art of Glass
Edo Kiriko is a technique to decorate by cutting patterns on the surface of glass.
It's called cut glass in English. A rotating grinder is mainly used, and the cut is made by pressing the glass against it. It's the art of glass, drawn from the long experience and skill of craftsmen.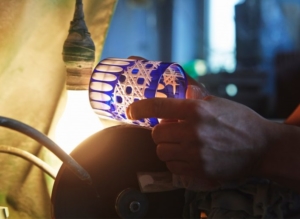 Edo Kiriko is said to have started when glass craftsmen in the late Edo period (1603-1868) carved patterns on the surface of glass using sand.
Brightly colored glasses such as red and blue are popular, and they are made of transparent glass with colored glass on the outside.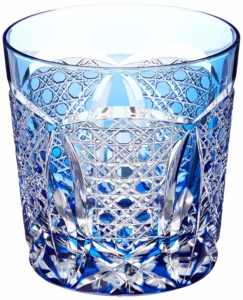 However, the Edo Kiriko at the beginning of the Edo period was transparent. Edo Kiriko refers to the technique of cutting glass or the cutting itself, so even transparent glass can be Edo Kiriko if Edo Kiriko craftsmen cut it. In other words, Edo Kiriko is not necessarily colored glass.
For example, as shown in the picture below, the glass with the shape of Mt. Fuji carved on the bottom is also Edo Kiriko.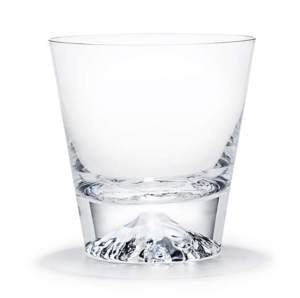 Recently, Edo Kiriko has been widely recognized as a brand because of its increasing opportunities to be covered by mass media.
Therefore, it's often chosen as a gift for important events such as weddings and longevity celebrations.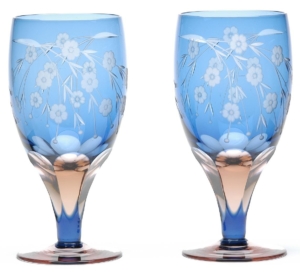 Also, because it's a traditional Japanese craft, it's recognized by foreigners, and it's becoming popular as a souvenir for oneself or for someone special.
In particular, Japanese sake glasses, rock glasses and tumblers are appreciated.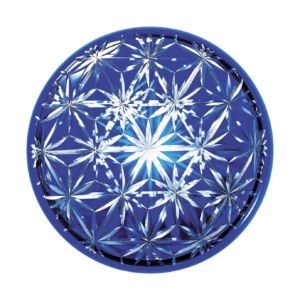 There're other products with the product name "Kiriko", but only those that have been certified by Edo Kiriko cooperative association are allowed to use the name "Edo Kiriko".
The condition is that it's made of glass and made in designated areas such as Koto-ku and Sumida-ku in Tokyo. Therefore, Edo Kiriko necessarily means handmade glass products made in Japan, and there're no foreign products.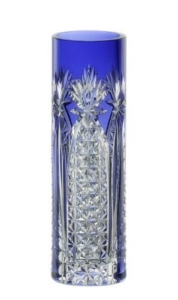 However, sometimes there're imported glasses with the name of Kiriko.
Of course, there's no problem as a product, but there're people who mistakenly buy Edo Kiriko, so please be careful.
You can buy the real things at ease with amazon.co.jp which is an online shopping site in Japan.
You can buy all the Edo Kiriko products in the picture on this page from amazon.co.jp.
While you are in Japan, you can ship them to your home or hotel, but unfortunately you cannot ship them overseas to your country.
You can use Overseas Forwarding Services to solve this problem. This is a very useful service that will make your online shopping more global!
Please find your favorite Edo Kiriko!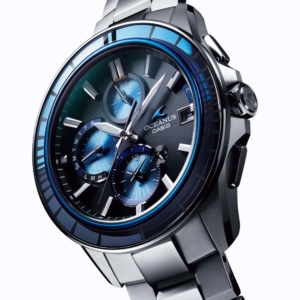 CASIO OCEANUS OCW-S4000 (Edo Kiriko)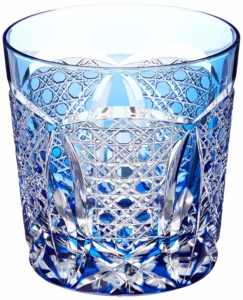 Rock Glass (Blue)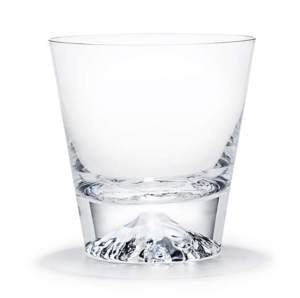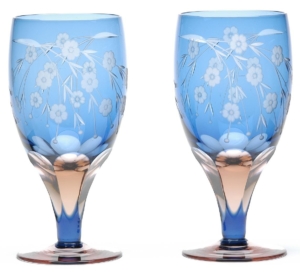 Beer Glass (Pair)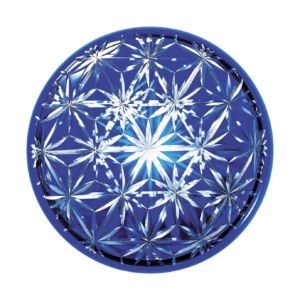 Glass Plate (Blue)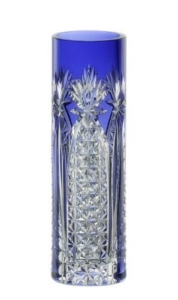 Single-flower Vase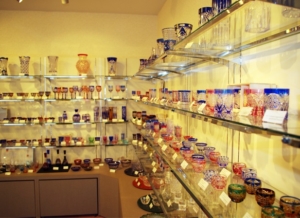 ---