Aton Toy Museum – Nostalgic Toy House in Nara, Japan
Aton-Omocha-Kan is a museum of toys and miscellaneous goods from the Showa period (1926-1989), established in 2002 in Asuka Village, Nara Prefecture.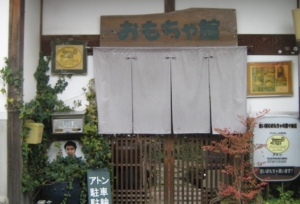 There're as many as 40,000 retro items that have been collected over the years since the Showa period. The 1st and 2nd floors of the old private house are open to the public and a huge number of items are exhibited.
I'll introduce this museum this time.
On the 1st floor of the Aton-Omocha-Kan, there're a large number of toys displayed, including figures, tin toys, plastic models, and toys featuring popular idols and anime characters of the time.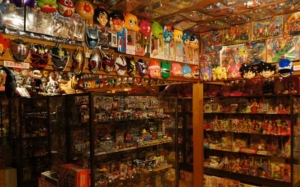 They are displayed not only in the showcase but also on the walls and ceilings. There're so many toys that you'll feel dizzy.
It's the best museum, especially for enthusiasts and collectors.
Figures and so on are classified by theme and arranged beautifully without gaps. The sight of countless figures lined up neatly is powerful!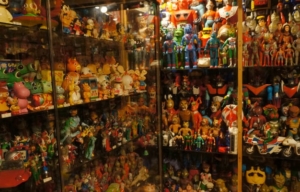 Many Japanese characters are exported to other countries, so you can meet characters you've seen in your country.
On the 1st floor, there's a shop where you can buy retro items apart from the exhibition space. Please note that you can only buy items that are sold in this shop, and you cannot buy the exhibition items.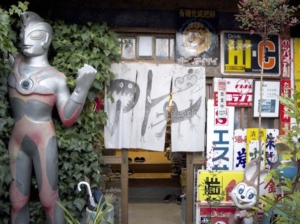 And on the 2nd floor, there's a Japanese-style room where you can see not only figures but also old comic books, stationery for children, playing cards, old toys and other items of various genres.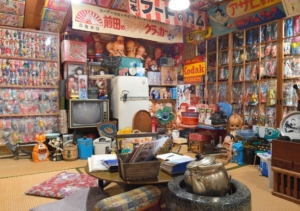 Other than that, there're many items with rich designs typical of the Showa period, so you'll forget about time and look at them.
The director of the museum continues to collect toys that are disappearing from the world and buys old houses in Asuka Village for display. It's now a very valuable historical material to know children's play in the Showa period.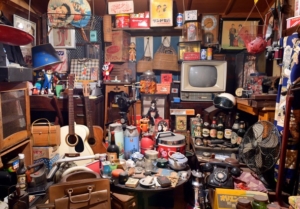 The moment you enter the Aton-Omocha-Kan, you'll feel like you have slipped back in time to the old days of Japan.
If you come to Asuka Village, please visit here!
Information
Hours: 10:00~18:00
Closed: Mondays (Excluding national holidays)
Admission: 300 yen for junior high school students and above, 100 yen for children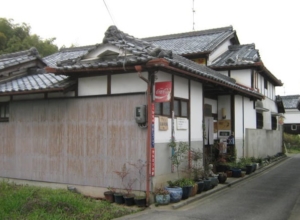 Nara Oriental Folk Museum – Many Sexual Collections
---