Nara Oriental Folk Museum – Many Sexual Collections
The Foundation Oriental Folk Museum in Nara City was founded in 1928 by Ojin Tsukumo as a private museum.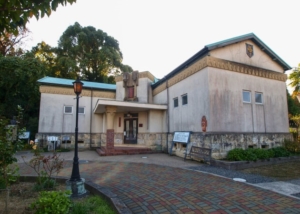 The Renaissance-style building is the most advanced Western-style building at that time. The windows are fitted with stained glass and the roof is covered with tempered glass.
Ethnic materials from around the world, mainly from the East, are exhibited here. If you go around the museum, you can enjoy a short trip around the world.
The museum's founder, Mr. Tsukumo, served as assistant and interpreter for anthropologist Dr. Frederick Starr at the University of Chicago, USA, for 17 years.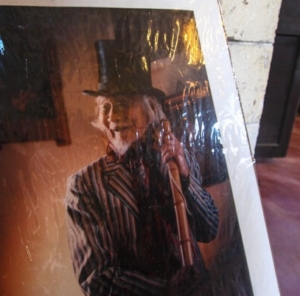 Ojin Tsukumo
After Dr. Starr's death, he traveled around the world to study ethnology on his own. Things collected from all over the world at that time are exhibited here.
At present, Mr. Tsukumo's son is the director. The museum exhibits about 10,000 rare antiques and folk crafts from Japan, China, Korea and India.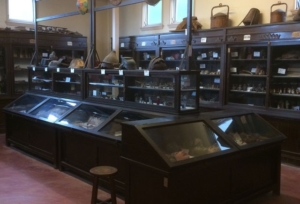 In a separate room of the museum, there is a collection about sex collected by Mr. Tsukumo.
Then let's take a look at the exhibits in detail!
This is Ema. Many old Ema collected from all over Japan are hanging on the wall.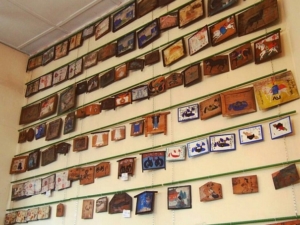 Ema is a wooden board with a picture that is dedicated to a shrine or temple when praying to a shrine or temple or when a wish is granted and a reward is given.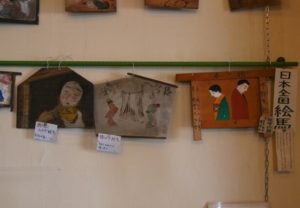 Various kinds of pictures such as animals, patterns and women with wishes are drawn on Ema. Each Ema has a purpose. It will be interesting if you imagine that.
This is a Tibetan doll. I heard Tibetans salute with their tongues out. This means "I won't lie to you.".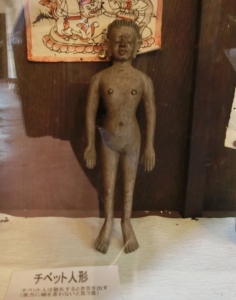 Also, the fact that both hands are on the front and back shows that there is no front and back in mind and actions.
This is called "Tensoku".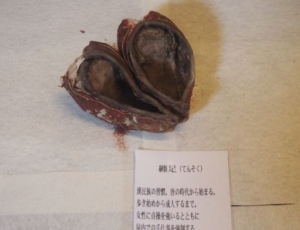 Tensoku was used in China until about 100 years ago to stop the growth of women's feet.
I hear women with small feet are attractive in China. However, she could not run because the her feet were deformed by Tensoku.
This is called "Shibi" and are ornaments attached to both ends of a tiled roof.
It has the shape of a bird's tail and is more than 3 meters high. Shibi was originally introduced from China about 1,000 years ago to ward off evil.
This is stone money that was used on the Pacific island of Palau.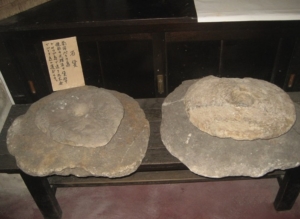 It is made of marble and it is said that it was carried through a log into a hole. Now you can shop without cash, so it's really convenient.
This is a mummy's genital from 5,000 years ago.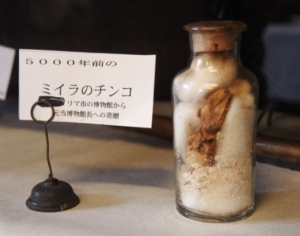 In Lima, Peru, Mr. Tsukumo received one of the many mummies found from the Lima Museum.
He couldn't bring the mummy back to Japan, so he cut only the man's genital and brought it back.
Chinese humor dolls have a mirror below them so you can see the pubic region of the female doll.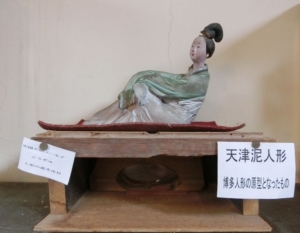 You can't take pictures, but Mr. Tsukumo keeps a large collection of sexual accessories in his study.
As you can see, the Oriental Folk Museum has many unique exhibits that are not found in ordinary museums.
How about stopping by when you visit Nara?
Please note that you need to make a reservation in advance to enter or observe the museum.
Information
Open all year round (Advance reservation required)
Admission: 500 yen for General
The National Museum of Ethnology – The Expo Park in Osaka
---