Izakaya Bar With Kotatsu, Osaka Umeda
Speaking of heating equipment in winter in Japan, it is Kotatsu. There is a custom of taking off shoes in Japanese houses, so we can relax very much by sitting on a kotatsu and stretching your legs.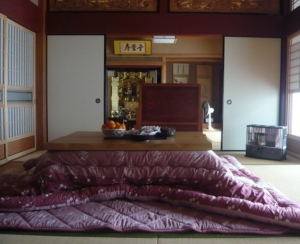 Kotatsu (normal type)
Do you know Hori-Kotatsu? Hori means to dig, and the floor under the Kotatsu is low. So you can sit like you are sitting on a chair. This prevents the legs from colliding with each other.

Hori-Kotatsu (floor drop type)
Hori-Kotatsu is not often seen at home, but it is often used especially at Izakaya bar. It is a popular seat among foreigners because it is comfortable and warm. There is no comforter, but there is a heater at your feet.
Here are 3 attractive izakaya with Hori-Kotatsu in Umeda, Osaka.
Kushikatsu-ichiba Umeda
This is a Kushikatsu restaurant. The exterior looks retro but the interior is like a French restaurant. You can enjoy the meal with jazz as background music.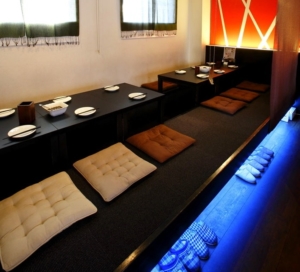 In addition to counter seats and table seats, there are also private rooms with Hori-Kotatsu, which are recommended for dates, women's gatherings, and families with children.
We also have "Ladies' Set" that is nice for women and all-you-can-drink beer that is perfect for Kushikatsu so we can choose according to our purpose.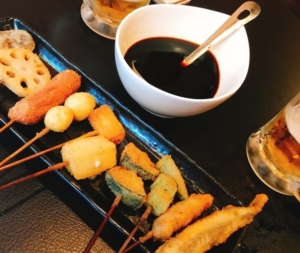 Kushikatsu uses 100% healthy rice oil, and the batter is fried thinly. It's juicy and delicious.
It is very reasonable, from 130 yen for 1 skewer, so you can enjoy delicious Kushikatsu without worrying about the price too much. Especially cheese and camembert skewers are popular among women.
Dining Kotatsu Set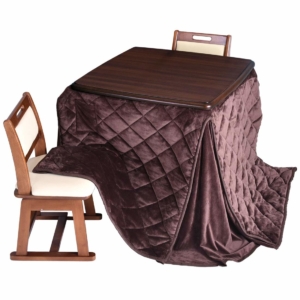 Information
Hours: Monday – Saturday 17:00~23:30 (L.O. 23:00), Sunday 17:00~22:00
Open all year round
Kitashinchi Unoan
This restaurant is popular for chicken dishes such as local chicken Sukiyaki. The fresh free-range chicken that they buy every day is very popular because you can enjoy the original flavor of the chicken without any bad smell.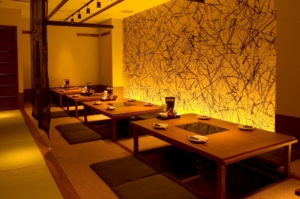 The interior is very clean with counter, table and Hori-Kotatsu seats.
The Oyakodon that is served in limited quantity is made with a special "Daigo egg" and the key is the gentle taste of the broth and the fluffy egg.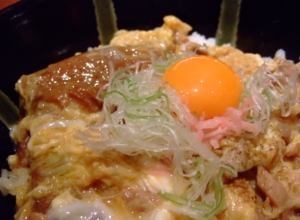 Oyakodon
Tokusen-Oyakodon (Special Oyakodon) comes with Tebasaki (Chicken wings) and mini foie gras.
The well-cooked chicken wings are so soft and creamy that you can remove the meat from the bones just by lifting them up with chopsticks. There are only 2 small pieces of foie gras, but the taste is very rich and delicious.
Tokusen-Oyakodon is a bit expensive at 1,260 yen, but considering the ingredients, the price is reasonable. You can't eat such a luxurious Oyakodon anywhere else.
Information
Hours: 11:00~14:00, 17:30~23:00 (L.O. 22:30)
Closed: Sundays and National Holidays (No lunch time on Saturday)
Yakitori Cocoro Umeda
This is a yakitori restaurant which is popular among foreigners along with Kushikatsu.
In addition, it is located in a good location with a 5-minute walk from Hankyu Umeda Station and a 7-minute walk from JR Osaka Station.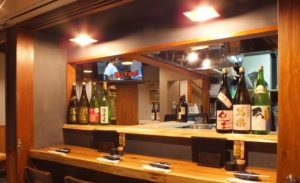 The interior has a homey atmosphere of a renovated row house in the back alley, and there are Hori-Kotatsu seats on the 2nd floor, so we can enjoy your meal leisurely.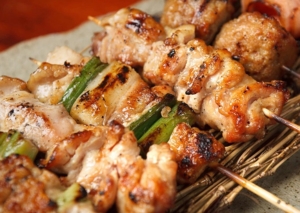 Famous chickens from various parts of Japan purchased from Fukuoka and Tottori prefecture are grilled with charcoal. It is very fragrant and delicious.
Surprisingly, there is a course with excellent cost performance that you can drink as much as you like for 5 hours. Let's enjoy exquisite yakitori, other dishes and delicious sake.
Dining Kotatsu Set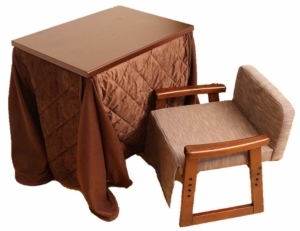 Information
Hours: 12:00~0:00
Closed: New Year's Day
If you want to eat in a relaxed setting with family and friends, I recommend a restaurant with Hori-Kotatsu.
At the same time, you will be able to feel Japanese culture and your trip will become richer.
---