Popolo Hiroba is Paradise of Parfait! – Kyoto Fushimi 🧁
Popolo Hiroba, located in Fushimi-ku, Kyoto, has been open for 37 years and is in the news for its recent renovations.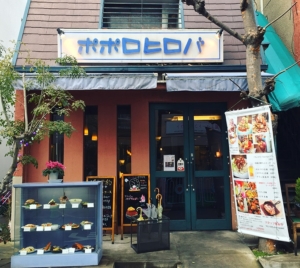 The inside of the cafe has a retro and calm atmosphere, but it is a cafe based on the concept of "Have fun.", and the sweets served are all unique and perfect for SNS!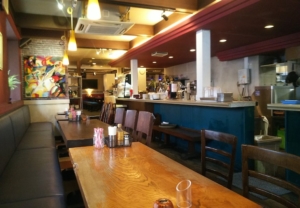 Speaking of Fushimi, Fushimi Inari Taisha Shrine is famous and popular, but if you come to Fushimi, it's a cafe you should definitely stop by.
The menu of the original parfait is various from the colorful one with macaron and 3 kinds of ice cream to the parfait topped with fruits, sherbet, gummi, Pocky, etc.
It is so voluminous that you don't know where to start eating. It sounds fun to choose a menu.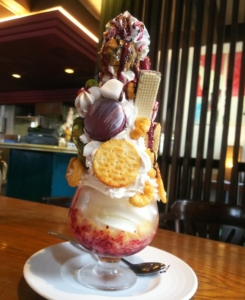 There are also freshly baked waffles topped with sweet potatoes, macaron ice cream and sweet chestnuts, as well as matcha pancakes topped with shiratama, rice cake and chestnuts.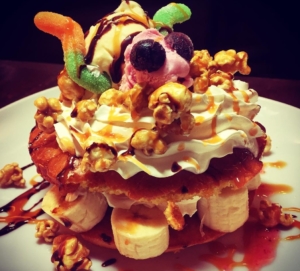 Personalized parfait is popular among Japanese girls, but it is also possible. Choose the bowl, size, and toppings you want, and arrange them on your plate with chocolate sauce or whipped cream.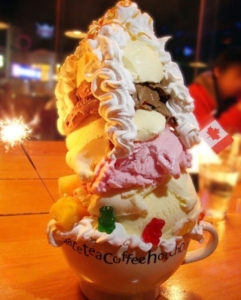 The largest size parfait is more than 40 cm tall, and people with a sweet tooth can complete a sweet that is like a dream.
And next, I'll show you the giant parfait.
About 1.5 kg of various flavors of ice cream such as vanilla, chocolate, mango and matcha are used, 1 whole baumkuchen is used as the base, and 1 whole banana and kiwi are also used.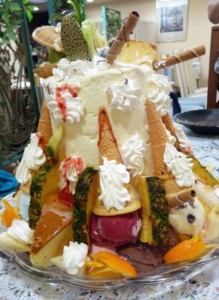 Then, between the colorful ice cream and fruits piled high, the whipped cream is squeezed to fill the gap and topped with a large amount of sauce and berries. This is an extra-large parfait with a total weight of about 2.5 kg.
This giant parfait is suitable for family and 4 ~ 5 friends to enjoy eating. But if you want to fill yourself up with parfait, you can try this volume on your own.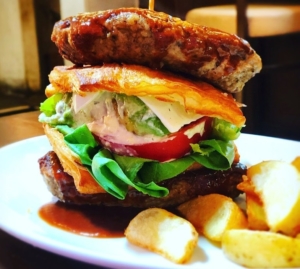 And you can eat at Popolo Hiroba.
I recommend a hamburger. They are as voluminous as parfaits. Of course, the taste is also first-class!
As you can see, Popolo Hiroba is one of the must-visit cafes for sightseeing in Kyoto, with all the menus as fun as toys! 🍨🍨🍨
Information
Hours: 11:00~22:00
Closed: Thursdays
Kyoto Karafuneya Coffee – Lots of Amazing Parfaits! 🍨🍨🍨
---