Kobe Cherie-tei – Popular Ramen in Kansai 🍜
In Hyogo Prefecture, which is represented by Kobe, there are many famous ramen shops.
Among them, Kobe Cherie-tei is a famous local ramen shops with 6 stores in Hyogo Prefecture and 1 in Osaka Prefecture.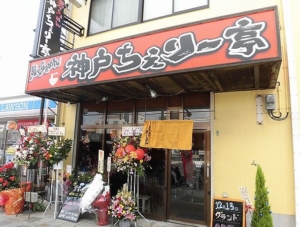 This time, I will introduce the Kobe Cherie-tei the recommended menu. 🍜
What kind of ramen shop?
Since its opening, Cherie-tei has expanded its number of shops as a shop where you can enjoy delicious ramen, and it is becoming popular as one of the best ramen shops in Kansai.
It has some features that are different from ordinary ramen shops.
The first is the manly atmosphere and service of the shop itself. It is based on the concept of delivering energy along with ramen, and the staff provide manly hospitality that makes customers feel energetic.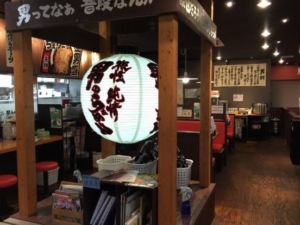 The second is that the menu is unique and has different charms. There are a lot of toppings, and the famous "Zen otokomori" that I'm going to explain later has been a hot topic on Twitter and Instagram.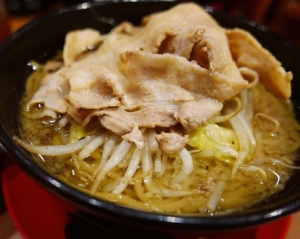 Third, it continues to serve ramen with volume and impact. The volume of Cherie-tei ramen is far more than that of other ramen shops around here.
Characteristics of noodles
Cherie-tei uses homemade noodles made with carefully selected organic wheat, and it seems to be a hot topic in reviews as the noodles are delicious.
And it also changes the thickness of noodles depending on the menu of ramen. Some ramen uses firm thick noodles while others use thin noodles.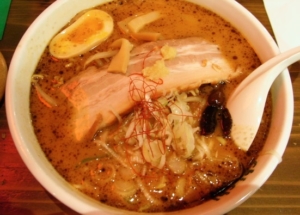 There are three main types of ramen, standard Ramen, Tantanmen and Tsukemen.
There are many people who don't know what to order, so I recommend you to decide which type of menu to order beforehand.
If you are going to Cherie-tei for the first time, how about ordering the standard ramen? Enjoy the classic Cherie-tei menu.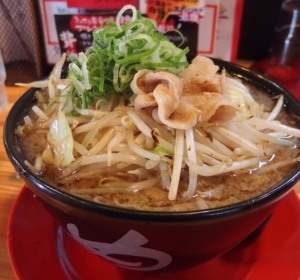 Standard ramen
Next, I recommend the menu of Tantanmen for those who want to eat the menu with the impact of spicy taste.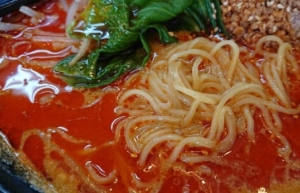 Tantanmen
I recommend tsukemen for those who ate standard ramen and don't like spicy taste. With Tsukemen, you should be able to discover a different charm from normal ramen.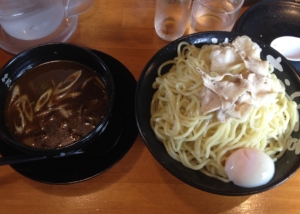 Tsukemen
Every type of ramen has different features and attractions, so try to find your favorite type of menu.
Detailed Ramen Menu
Next is the menu information. If you're curious about what Cherie-tei offers, check it out.
Dokonjyo-no-syoyu (Soy sauce Ramen)
First of all, it is the most orthodox shoyu ramen. It is characterized by its thick soy sauce soup and its volume is perfect. This is a delicious ramen with fragrant soy sauce.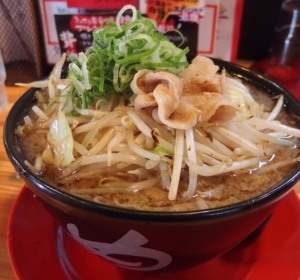 Umakara miso (Miso Ramen)
This is a spicy and delicious miso ramen using a lot of original spicy miso. Of course there are individual differences, but the moderate spiciness and the taste of miso make it addictive.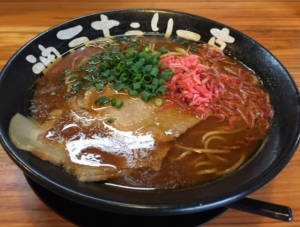 Kita-no-shio Ramen (Salt Ramen)
Salt ramen is popular among women because it is light. This salt ramen is a delicious ramen with rich salt soup.
Three flavors, soy sauce, miso and salt, are standard in Japan, but each person has his own taste. Which one do you like the best? It's fun to eat and compare with other people.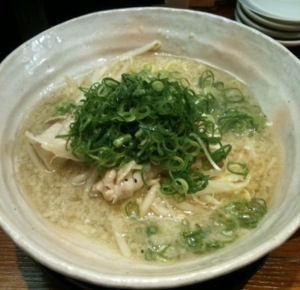 Ra-yu jonetu Tantanmen (Tantanmen)
Now, this is Tantanmen for those who like spicy food. There is plenty of homemade chili oil in it, but it is not only spicy, but the soup is also rich in flavor, so it is very filling!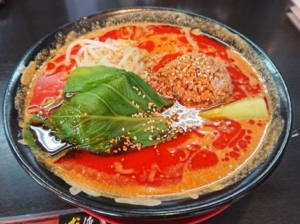 Junjo-na Tsukemen (Tsukemen)
The last one is Tsukemen, which is getting more popular year by year because of its simple but rich soup. The key point of this tsukemen is the original thick soup.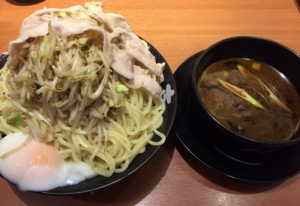 Additional Toppings
Next, I'd like to introduce you to the topping information of Cherie-tei. This is the highlight of Cherie-tei.
There are toppings such as char siu, vegetables and green onions for ramen. And you can increase the amount of noodles.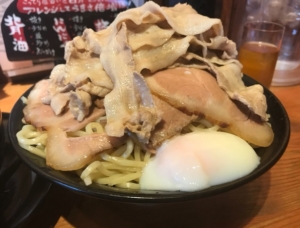 The green onion topping is free, so you can add a lot of green onions. You can enjoy refreshing and delicious ramen with green onion. It's good to add green onions as an accent, but if you add a lot of green onions, you can enjoy a different taste.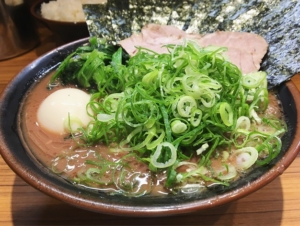 And finally, Cherie-tei's specialty, Zen otokomori, is a service that gives you a large serving of all the toppings.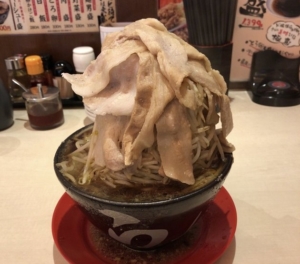 It looks very impressive. The noodles can be hidden under the mountain of bean sprouts and meat.
In order for you to eat noodles, you need to eat a lot of bean sprouts between meals. It is quite healthy to eat this much bean sprouts. Try the famous Zen otokomori!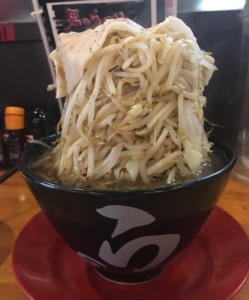 If you're tired of regular ramen, or just want a big bowl of good ramen, visit Kobe Cherie-tei.
If you go to this ramen shop, you can fully enjoy ramen at lunch time or dinner. 🍥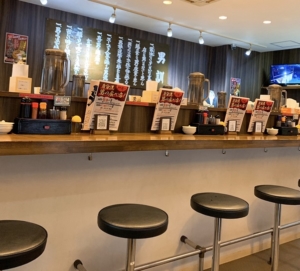 Information
Business hours and regular holidays vary by store.
If you go by train from Osaka, Rokkomichi store is close and convenient.
---