The Treasure of Nature in Totsukawa Village, Nara, Japan
Totsukawa Village, located at the southernmost tip of Nara Prefecture, is 96% mountainous and almost as large as Lake Biwa, and is known as the largest village in Japan. There're no trains, so we can get there by bus or car.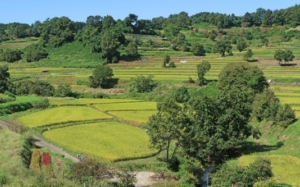 Totsukawa Village has an image of an unexplored region, but there're many wonderful places where we can enjoy the unique views of the mountains.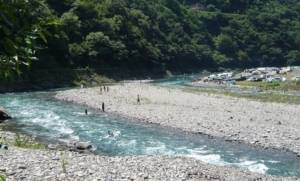 Now, I'll introduce you to some exciting spots and places where you can experience something unique.
Tanise Suspension Bridge
Tanise Suspension Bridge is a 297 m long, 54 m high iron suspension bridge from the river. The tremor you feel as you step on the wooden floor is thrilling. You can see the clear Totsu River below, and the view is spectacular.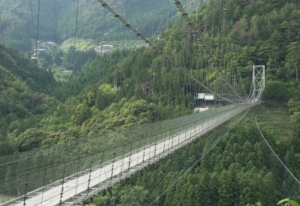 It was built in 1954 as a suspension bridge for local people. Originally a log bridge was built, but every time there was a flood, the village residents and the village spent money to build a new one.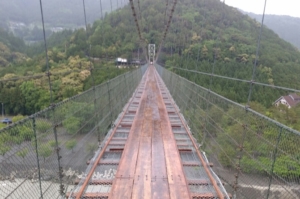 You can see the whole view below from the through of the board, but it is not a bridge built for sightseeing, but it was originally built for daily use, and the local people use it daily.
What is Yaen?
In Totsukawa village, there are 2 strange rides called Yaen.
In this mountainous village, it's extremely difficult to build a bridge to cross the river. That's why Yaen is a simple ropeway that is operated by human power.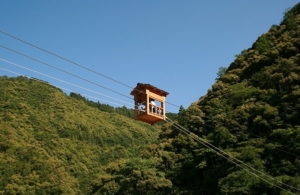 The gondola of the ropeway is a wooden box called Yakata. Only one person can get on. You move by pulling the wire stretched to the opposite shore.
It looks easy, but once you get on it, you need a lot of strength until the middle. It's a very primitive ride, but you can feel the hardships of mountain life, so please enjoy it.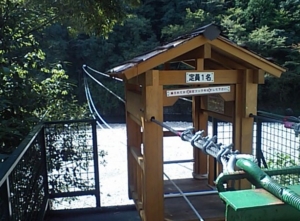 Nowadays, roads are well maintained and transportation is easy, but until the bridge was built, it was the only means of transportation to the opposite shore and was frequently used by local people.
Although it's maintained for sightseeing now, you need a certain level of physical strength to cross the river, so be prepared to get in.
Sasa-no-Taki Waterfall
Totsukawa is dotted with waterfalls of various sizes. Sasa-no-Taki Waterfall is one of the famous places and is chosen as one of Japan's top 100 waterfalls.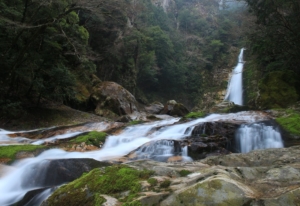 It's a healing spot where you can rest your feet in the clear stream in summer.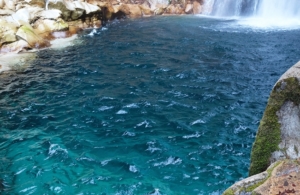 The falls are located deep in the mountains, about a 50 minute drive from the Tanise Suspension Bridge and an additional 10 minute walk from there. The drop is about 32 meters.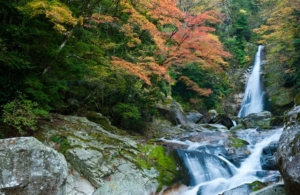 The flowing clear stream is beautiful and the splashing water creates a natural mist shower which is a cool spot to see and feel. It's good to visit in the season of fresh green, but the scenery of fall foliage and waterfall is wonderful!
How was it? Totsukawa Village is a place where the untouched nature remains rich, but there're many popular spots where tourists can enjoy. It's good to spend a relaxing time or enjoy actively.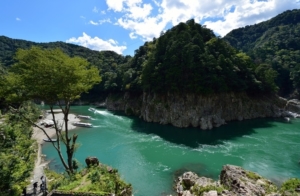 Please enjoy various styles of travel!
Kumano Kodo Nachi Falls and Pagoda in Wakayama
---