Soni Highland – Golden Prairie in Nara, Japan
Soni in the northeastern part of Nara Prefecture is a village rich in nature, most of which is designated as a National park.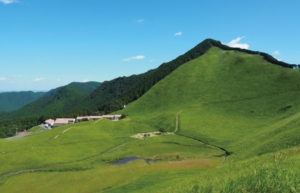 The Soni Highland has a golden grassland that resembles the last scene of Hayao Miyazaki's animated film "Nausicaä of the Valley of the Wind" and is a scenic area that attracts many tourists in the fall.
I'll introduce you to such Soni Highland and attractive spots!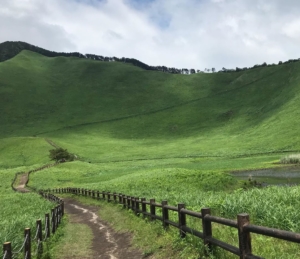 Soni Highland in Autumn
Soni Highland has a beautiful view like a deep green carpet, but the best time to see it's from early October to late November when Japanese pampas grass begins to grow. 🌾🌾🌾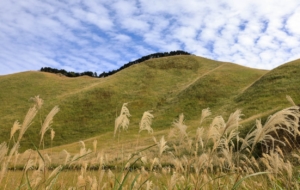 During the day, silver pampas grass flows through the clear blue autumn sky, creating a refreshing landscape.
Don't miss 30 minutes before dusk, especially in autumn. The silver pampas grass bristles in the pre-sunset light change to a golden color, which brings people to a magical world.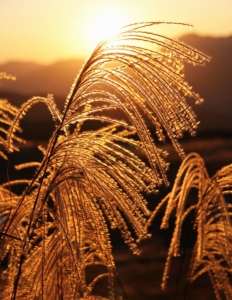 There're hiking trails in the highland. After walking through the waves of Japanese pampas grass in the daytime, we can see the golden Japanese pampas grass at dusk and enjoy all of Soni Highland.
Beautiful View from the Open-air Bath
Soni Kogen Onsen's open-air baths are divided into two types: Stone Bath and Wood Bath. Men and women are alternated weekly. We can enjoy a panoramic view of Soni Highland from Stone Bath.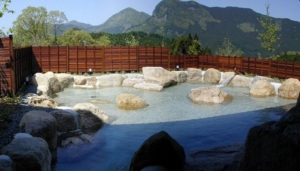 Onsen quality is sodium bicarbonate spring, and it's known as a beauty's onsen that also moisturizes the skin. Let's heal the tiredness of hiking with the onsen that makes your mind and body warm.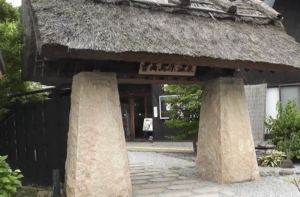 Hours: 11:00~21:00 (From December to March 11:00~20:30)
Closed: Wednesdays
Brau Meister Beer
If we go out of the onsen and go down the stairs, there's a place where we can drink delicious local beer.
This beer is 100% malt carefully made by a German Brau Meister. It also uses spring water from Soni Highland and is manufactured using a non-filtration method.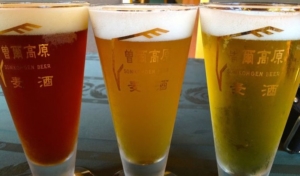 Moisten your dry throat with cold beer!
Choose your favorite beer from the 3 types: Alt, Kolsch, and Pilsener.
You can also buy this beer as a souvenir at the shop next to the restaurant.
And the last shop I'll introduce is bakery "Okome-no-Yakata".
Bread baked with rice flour made here has a soft and chewy texture.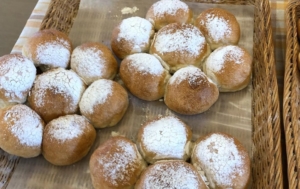 They sell out quickly on holidays, so let's buy them early.
It might be good to take it on a hike and eat while looking at the magnificent scenery.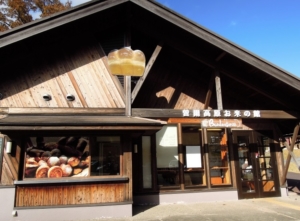 Hours: 10:30~15:30
Closed: Wednesdays
If we walk on the promenade which is a 40 minute walk from Soni Highland, we can find all the facilities I introduced this time.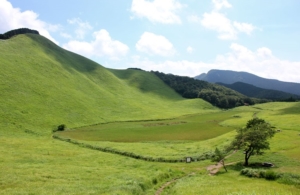 Find the original Japanese landscape that should not be lost in the scenery chosen as "The most beautiful village in Japan".
Amazing View of Rice Terraces! – Aragijima in Wakayama 🌾
---