Hep Five Ferris Wheel – Giant Red Wheel on a Building, Osaka 🎡
A large red Ferris wheel that can be found when walking around Umeda, Osaka. Anyone who has been to Osaka for the first time is so impressive that they think, "What? Is there a Ferris wheel in this town?".
Actually, this Ferris wheel is located on a commercial facility called HEP FIVE and you can actually ride it.
What's HEP FIVE?
HEP FIVE is a commercial complex with many tenants. HEP is the acronym for Hankyu Entertainment Park, and FIVE is derived from Hankyu Five a commercial complex that once stood in the same place.
It's located on 3F underground and 10F above ground, and has various fashion brands for women in their 10's and 20's. There're more than 170 stores that sell miscellaneous goods, gourmet, and amusement.
In particular, many foreign tourists visit BOSTON CLUB and buy fashionable shoes and watches. There're limited items here, so please check them out when you come to HEP FIVE.
A red whale welcomes you.
When you enter the HEP FIVE, this huge whale will welcome you first. It's a huge red whale object with a total length of 20 meters that is hung in the open ceiling space on the 1st to 6th floor.
This was produced by a Japanese musician, Tatsuya Ishii, making people feel the overwhelming impact.
These days, more and more people are taking photos with the red whale in the background, and this is the symbol of HEP FIVE.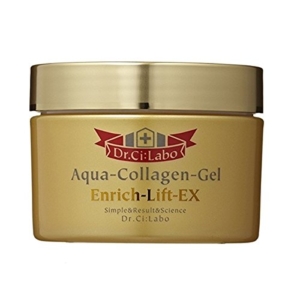 Japanese doctors' cosmetic skin care

Let's get on the Ferris wheel.
After taking a picture with a red whale, let's get on the red Ferris wheel on the rooftop. The fare is 500 yen.
In the evening, many people get on to see the sunset, and at night, many people see the night view.
It's relatively less crowded during the day on weekdays, so if you don't like crowds, it's better to visit at a fixed time. The staff will guide you in order, so let's buy a ticket and wait in line.
Inside the gondola, information such as what you can see on the north side and what you can see on the south side is posted with stickers.
It's a Ferris wheel on the top of the building, so it goes higher than other Ferris wheels. It may be a little scary for people who don't like high places. You can get a panoramic view of the city of Osaka with buildings.
The HEP FIVE Ferris wheel takes about 15 minutes 1 lap. If you want to see beautiful scenery far away, I recommend a day with good weather.
The Ferris wheel of HEP FIVE is like a landmark of this city where you can overlook the city of Osaka. When you visit Umeda in Osaka, please stop by HEP FIVE.
Information
Hours: 11:00~22:45 (Last boarding time)
Closed: Irregular holidays
Admission: 500 yen (Free for children under elementary school students)
---