Susami Underwater Mailbox – Wakayama, Japan 🥽
Within Japan, there're some underwater mailbox installed at the bottom of the sea.
Among them, do you know that there's an underwater mailbox in Wakayama prefecture that became famous suddenly after being used in a car advertisement?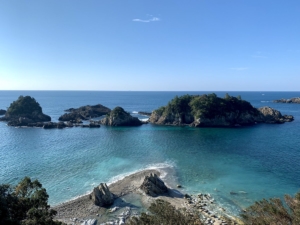 The famous mailbox is located in Susami-cho, a port town with a beautiful sea.
What kind of mailbox?
The underwater mailbox in Susami-cho was recognized as a "the deepest mailbox in the world" by the Guinness Book of Records in 2002.
The seabed is about 10 meters deep. You wonder why there's a mailbox in such a place.
Why is there a mailbox in the sea? Actually, this was set up for an event in 1999.
A German artist living in Susami-cho has improved the disposal mailbox so that mail can be easily taken out even in the sea.
When they made a special waterproof postcard, it was very popular, so they decided to keep setting up the mailbox after the event.
Can we really send postcards?
This mailbox is not just at the bottom of the sea. If you post a postcard, it will be delivered to the address. In addition, you can send airmail.
The local diving shop Club Noah Susami collects postcards for you.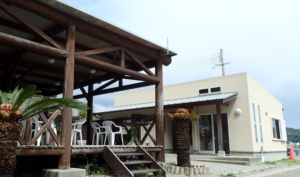 After it is collected by divers, it's sent from Susami Post Office to all over Japan and all over the world just like regular postcards.
You can buy a special waterproof postcard at Club Noah Susami. (1 stamp is 200 yen.)
When you write on a postcard, use an oil-based writing tool. All you have to do is drop it into a mailbox about 10 meters underwater.
Let's drop it in the mailbox!
You can ask a staff diver to drop it into a mailbox, but if you are a diving beginner, you can do that by yourself if you participate in a trial dive.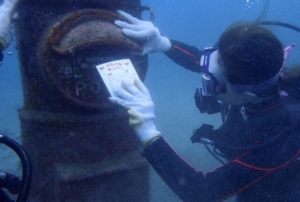 It will be a wonderful memory to post a postcard to an underwater mailbox during your first diving.
Please be careful not to throw the postcard into the sea before you post it.
There're many fish, coral and sea turtles in the Susami Sea due to the influence of the Kuroshio Current. There're various sizes of fish, and sometimes you can see large migratory fish and big rays up close.
Japanese quality sunscreen

To get to Susami-cho by train, take the Kuroshio limited express from Osaka. The nearest station is Susami Station.
If you take a train bound for Shingu, you can go to Susami Station without transferring. It takes about 2 hours and 50 minutes from the starting station, Shin-Osaka Station. The train runs along the coast, so the view is very good. Please enjoy the trip by the train window.
About trial diving for beginners
Club Noah Susami has a program for diving beginners.
It's held 2 times a day in the morning and afternoon, and people over 10 years old can participate, but reservation is required in advance.
It's a 2-hour program including a diving lecture.
Please prepare swimsuits, towels, beach sandals, drinks and sunburn measures. Please get enough sleep on the day before you participate and make sure you don't feel sick.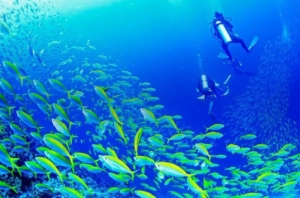 The fee is 13,000 yen including the rental fee of diving equipment. (Payment is cash only.)
The fee includes equipment rental fee, facility usage fee, instruction fee, consumption tax.
However, an additional 500 yen is required for environmental conservation cooperation.
I don't think you send postcards to someone in your daily life.
So why don't you have a special experience of posting postcards from the deepest mailbox in the world?
It will be a wonderful memory for the recipient.
Club Noah Susami
Amazing Kart ISK Maishima Osaka – Fun Go Kart Circuit
---