Amazing Kart ISK Maishima Osaka – Fun Go Kart Circuit 🚩
A kart driven by a professional racer has a sense of speed, and I really admire it because it can be integrated with the wind.
But you don't have a cart technology and a driver's license, so driving a cart is a dream.
But don't give up. There is a dreamy circuit in Maishima, Osaka!
ISK Maishima Osaka is a circuit where adults, children and the elderly can enjoy kart driving if they are over 145 cm tall.
It was renewed on February 9, 2019 and you can use it more comfortably.
I'll introduce in detail how to enjoy ISK, conditions of use, and facility information.
You can drive without a license.
If you don't have a driver's license, you can't drive a car, but anyone can use ISK karts without a driver's license.
The kart has only 3 simple operations, a handle, an accelerator and a brake, so even people who have never driven it can easily operate it.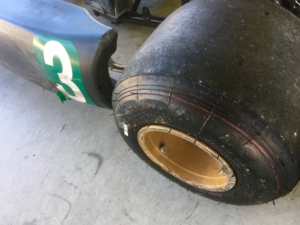 It's no problem to go alone or in a large group. You can rent helmets, racing suits and other equipment for driving for free, so you can wear your usual clothes.
Also, there's a kart for 2 people, so it is good to enjoy a drive with friends or lovers.
It's no problem if you enjoy at USJ nearby and go to ISK the next day.
Kart Type
There're 2 main types of ISK karts. It's a kart that requires a license and a kart that does not.
The kart that does not require a license is the Birel N35 of the red chassis. People over 145 cm tall can drive.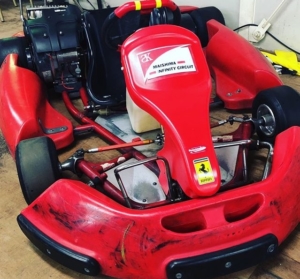 The engine is 200 cc (Four-stroke engine), the maximum speed is 60 km/h, and the perceived speed is 120 km/h.
Members only, but if you clear the base time on this kart, you will get a Class B license.
There're 2 karts that require a license. , Class B license and Class A license.
The maximum speed of the Class B license carts are 70 km/h and the perceived speed is 140 km/h. If you clear the base time on this car, you can get a Class A license.
Class A license karts are lightweight and have an engine for cart racing. The maximum speed is 80 km/h, and the perceived speed is 160 km/h.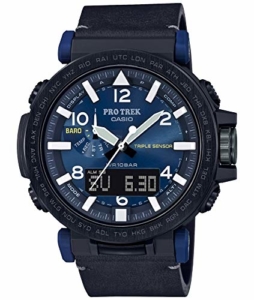 Great for the outdoors – PRO TREK
Circuit Course Features
The ISK course has a lot of tires as barriers and uses a lot of sponges to absorb the impact when hit. Even if you hit the wall many times by driving unfamiliar at first, it absorbs the shock, so it is safe for women.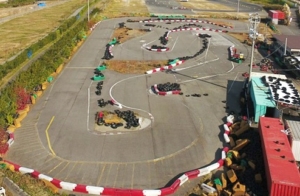 There're 2 types of courses, the high speed course and the technical course, and both courses are set at a total length of 450 meters.
The high-speed course is available from 10 AM to 17 PM, and the technical course is available from 17 PM to 22 PM.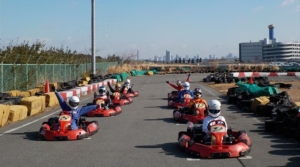 Both the high speed course and the technical course set a time record in the monthly ranking and the annual ranking, so if you improve your driving skill, it is not impossible to be ranked higher.
The night-time technical course is recommended for those who are confident in their driving skills, and various events such as an hour-long endurance race are held to excite drivers.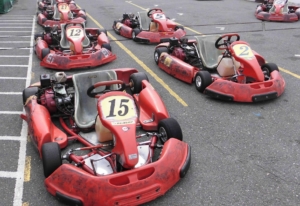 Circuit Course Renovated
The course was renewed on February 9, 2019.
Compared to the previous course, the line has more flexibility, passing points and brake points.
Before renual ↓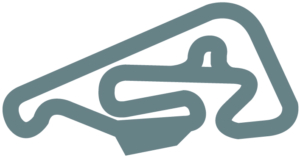 After renual ↓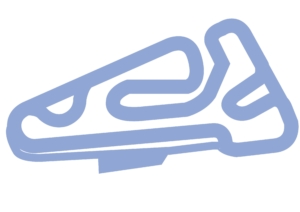 In the high-speed course, the first corner from the home straight to the back straight requires the speed adjustment to meet the limit of the tire at high speed.
In the technical course, it is important to watch out for the breaking of the first corner, especially line drawing.
It's exciting to see it as a course!
Basic charge
The regular price (nonmember) is 2,800 yen for 5 laps. The trial pack (5 laps of practice + 5 laps of real performance) is 4,500 yen, and if you run 10 laps, it's 1,100 yen cheaper than the regular price.
The membership fee is 5,000 yen, and the renewal fee after the 2nd year is 2,000 yen. The membership price is 2,000 yen for 10 laps. If you run more than 20 laps, it will be more profitable to become a member.
If you become a member, you can also get a coupon ticket, which costs 15,000 yen for 10 times of 10 laps.
There're many other price menus, so please check the website for details.
Related Articles: Experience in Kansai
Leisure facilities with cafes
In this renewal, all the shops were renovated and not only the circuit course but also a cafe was established.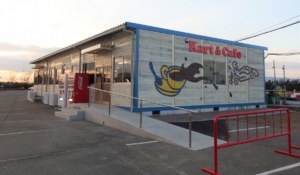 The cafe, called Amazing Cafe has a spacious area of about 198 square meters and has a warm country-style atmosphere with red and white as its base. You can enjoy various drinks such as coffee and western sweets made by patissiers.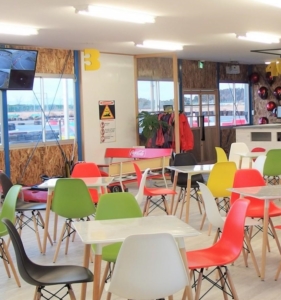 There's also a changing room, powder room, nursing room and kids corner so that a wide variety of people can enjoy it easily. Even if you are with small children, you can enjoy ISK Maishima Osaka without hesitation.
It's said to be the first circuit facility in Japan with a cafe, and it was built based on "Even if you don't drive a kart, you can relax.".
Popular RC Cars & Trucks

ISK karts are safe and fun vehicles for people who don't have a driver's license, have never driven a car before, and people from children to the elderly.
Maishima is the land reclaimed from Osaka Port, and the sea spreads around it, so the location is great!
Please enjoy the best kart drive at ISK Mashima Osaka.
The Most Minor Information Site about Japan



Information
Hours: 12:00~22:00 (Weekdays), 10:00~22:00 (Weekends)
Open all year round
WILD BUGGY in Japan – Nesta Resort Kobe
---