Electric Car Rental Service MICHIMO in Nara, Japan
Asukamura in Nara Prefecture, home to the capital 1,400 years ago and known as the birthplace of Japan, features ruins, shrines and temples, and a tranquil rural township.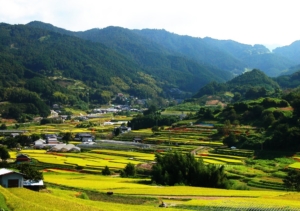 There's a service where we can drive a cute electric car MICHIMO by ourselves and go sightseeing in Asukamura.
The MICHIMO has two seats in front and back. It has a roof, but both sides are open, so we can enjoy the view while feeling the wind like a motorcycle.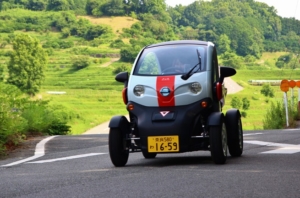 Of course, MICHIMO has zero CO2 emissions and is friendly to the environment. Why don't you experience the history and rich nature of MICHIMO?
How to get on MICHIMO?
We can rent a car at "MICHIMO Station" just outside Kintetsu Asuka Station. At the MICHIMO station, we are guided to driving directions and recommended sightseeing spots, so we can use it at ease.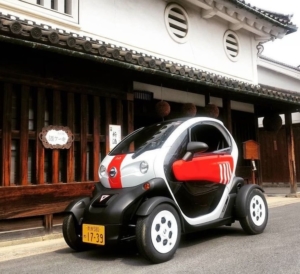 The rental fee for the MICHIMO is 3,000 yen (3 hours, excluding tax), and the fee varies depending on the hour. we can easily make a reservation from our computer or smartphone.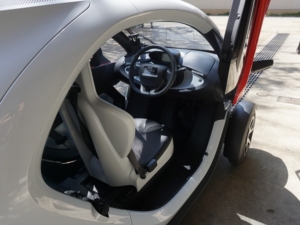 MICHIMO is made by Nissan Motor, and the maximum speed is 80 km/h. It also has enough torque to go around rural areas with up and down hills.
Equipped with a navigation system
If we rent a MICHIMO, we can also rent an iPad with a navigation system that will show us the route to many tourist spots.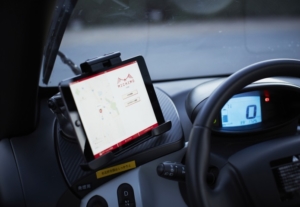 It's easy to use and we can find restaurants, convenience stores and charging spots. We can also choose a thematic route, which will quickly tell us where we want to go.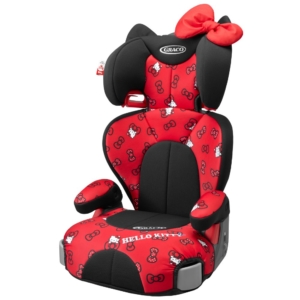 Cute Hello Kitty Products

Experience MICHIMO!
Then let's go by MICHIMO!
The door bounces on both sides. An insect seems to spread its wings.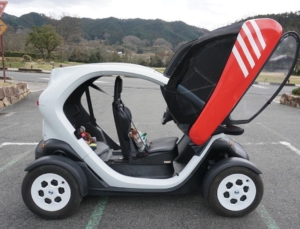 The view of Asukamura is great! It's refreshing just to ride the MICHIMO, but since we're here, let's stop by some sightseeing spots guided by the navigation system.
Asukamura is surprisingly large to walk around, so rental bicycles are often used. With the advent of MICHIMO, there're more options to enjoy. I think this will be a trip from now on.
Enjoy the historic heritage, rich nature and beautiful scenery on the small and cute MICHIMO vehicle!
Information
Hours: 9:00~18:00
Open all year round
Rental fee: 3 hours 3,000 yen, 5 hours 4,750 yen, 8,000 yen per day
Driver's license is required.
---