Hotel URASHIMA – The Cave Onsen in Wakayama, Japan
The southern part of Wakayama Prefecture. It takes about three and a half hours by express train from Shin-Osaka. There's the Hotel Urashima of Nanki Katsuura Onsen.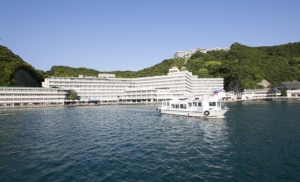 A huge natural cave has become a natural onsen, and we can enjoy the best onsen while looking at the rough waves of the Pacific Ocean.
What kind of place is it?
How to get to the hotel
The nearest station to the Hotel Urashima is JR Kii-Katsuura Station in Wakayama Prefecture. Take the Ocean Arrow Limited Express from Shin-Osaka. The train also has a panoramic view of Wakayama's beautiful ocean, allowing us to enjoy our trip.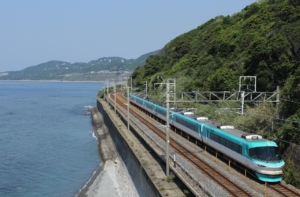 We will get off at JR Kii-Katsuura Station and after a 5 minute walk we will arrive at the boarding pier for Hotel Urashima (Katsuura Port).
The peninsula that stretches out to surround Katsuura Port is the site of Hotel Urashima.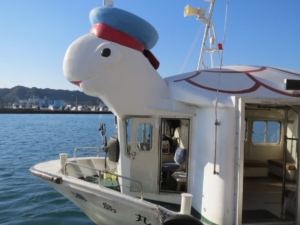 Let's go to the castle where we can enjoy the best onsen by riding on the turtle shuttle boat.
How to enjoy onsen
The biggest fun in Hotel Urashima is to visit 6 onsen in the hotel. The attraction of Hotel Urashima is the scale of the outside baths such as Kinosaki Onsen and Kusatsu Onsen within the hotel. The recommended onsen is the Bokido.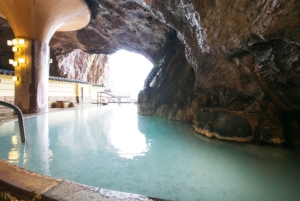 Bokido is a natural onsen from a huge cave (25 meters wide, 50 meters deep, 15 meters high) created by nature. The rough waves of the Pacific Ocean surge into the cave, and the sound of the sea waves becomes comfortable and fills the cave.
The natural onsen that is full of nature will make our skin smooth and help us recover from fatigue, so we can relax from the bottom of our heart.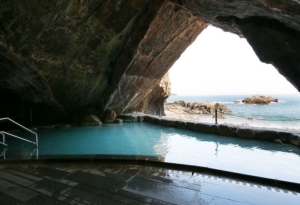 The inside of the cave is dark and the natural rocks are exposed, and when we soak in the onsen and look up at the ceiling, we can see the mysterious limestone cave.
Another cave onsen Genbudo
Also recommended for those who want to enjoy the natural cave onsen is Genbudo.
Although it's not as large as Bokido, the onsen that gushes out between the huge rocks is mysterious and comforting.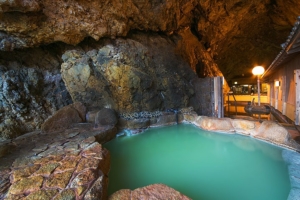 The onsen has a dynamic rock surface and rough waves. This is the ultimate onsen!
Why don't you go to Hotel Urashima where you can see the steep cliffs and the wide blue Pacific Ocean while soaking in the onsen?
Find out more!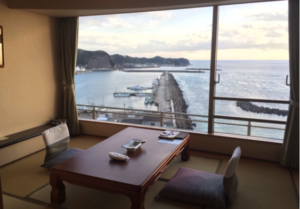 ---