3 Shops, Experience Making Food Models in Osaka and Kobe 🍰
The plastic food models you often see in Japanese restaurants are easier to understand than looking at the menu, and they're more appetizing.
Even though it is the same dish, the arrangement and ingredients are different depending on the restaurant, so the food models are handmade one by one by a craftsman.
Food models, which look just like the real thing, are unique to Japan and are said to date back to the Taisho period. These days, the realism is even being talked about in foreign countries.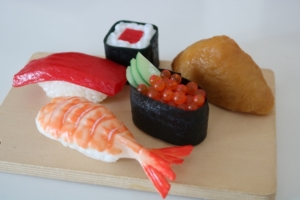 In fact, did you know that there are some shops where you can experience making such food models?
You can experience the technology like an activity there. They are becoming popular as familiar goods such as accessories and straps.
This time, I will introduce 3 shops where you can enjoy making food models in Osaka and Kobe.
Morino Sample (Osaka)
At Morino Sample, you can make models of takoyaki, ramen, sweets and so on.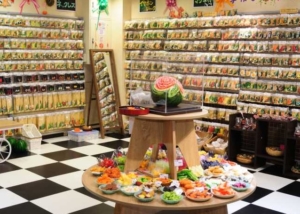 You can choose from waffles, parfaits, cakes, or pancakes in our popular dessert models for women.
Let's make your own original sweets by decorating it freely. (3,000 yen)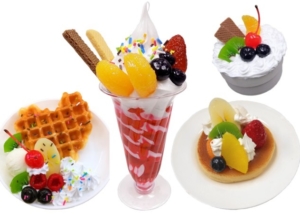 Waffles can be made in various shapes such as round and heart shapes. You can't eat it, but it's a cute waffle.
The experience takes about 60 minutes, but it depends on the number of participants.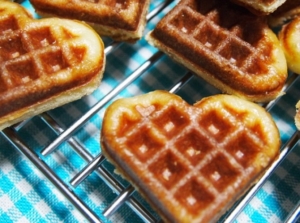 You need to make a reservation on the website by 17 o'clock the day before for the experience. (If the previous day is a Sunday or holiday, you need to make a reservation by 17 o'clock on a weekday.)
As a countermeasure against COVID-19, only one group can participate in the model making experience during each time period. Please wear a mask to prevent infection.
Dotonbori Konamon Museum (Osaka)
Konamon is the name in Osaka for foods that use flour such as takoyaki and okonomiyaki.
On the 3rd floor of the Dotonbori Konamon Museum, you can make a food model of Osaka's famous takoyaki. (2,000 yen)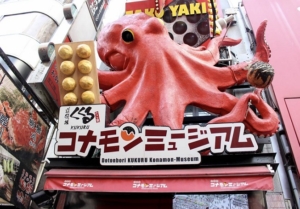 The toppings are not only octopus, but also red pickled ginger, dried bonito flakes and green laver, which look just like the real thing.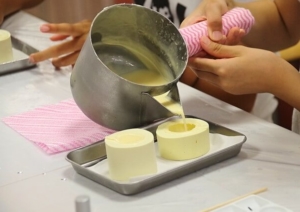 You might put takoyaki in your mouth without thinking because it is reproduced very carefully.
You can add toppings such as sea urchin, shrimp, salmon roe and Japanese radish sprouts for an additional charge. (50 yen ~)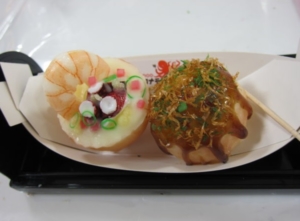 The finished Konamon Museum original miniature wooden boat and plastic case can be carried home. It is perfect as a souvenir.
It takes about 45 minutes. I recommend you to make a reservation because the reception will end as soon as the capacity is reached.
On the 1st basement floor, you can choose the toppings you like and experience cooking real takoyaki by yourself. Of course, professional staff will teach you how to cook.
Ju-c-100% (Kobe)
Ju-c -100% where you can experience making food models is located in the KITANO MEISTER GARDEN.
On the 1st floor of the KITANO MEISTER GARDEN, there are shops with Kobe desserts and souvenirs, and you can also take out popular Kobe beef croquettes and pork buns.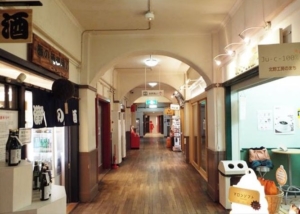 On the 2nd floor, there is a workshop where you can experience more than 60 kinds of handmade goods, a shop of accessories and miscellaneous goods unique to Kobe, and a cafe where you can relax.
In addition to ordinary food models, there is also a course where you can make cute accessories with food models.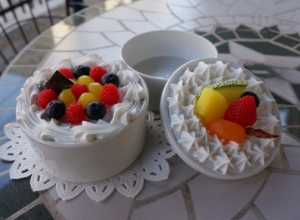 For example, you can decorate a cake with cream and fruit toppings in the cake container making course. (2,500 yen ~)
In the iPhone case making course, you can put cream and fruit in the case and make your own original case. (1,100 yen ~)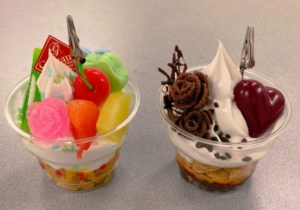 It takes about 30 to 45 minutes to make. You can make a reservation on the website, but if there is a vacancy, you can join on the day.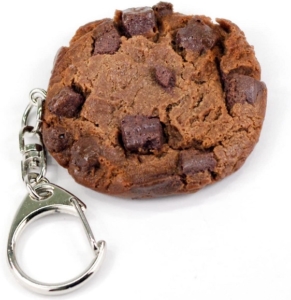 Food models with key chains
>>See with Amazon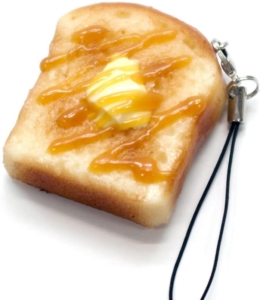 Food models with straps
It will be a good memory of your trip. If you take home what you made, you may surprise your family and friends.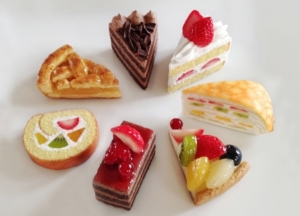 When you visit Japan, how about incorporating the experience of making food models into your travel plans?
---