Best Eel Restaurants in Fukushima, Osaka
Fukushima in Osaka is easy to access from Umeda and is a popular gourmet spot. There're many spots available for lunch and dinner.
Here are three restaurants in Fukushima that serve eel dishes.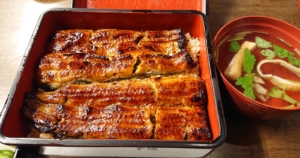 The Japanese eat eels throughout the year, but there's a custom of eating many eels especially in summer. Summer in Japan is humid and very hot, so their body get tired easily.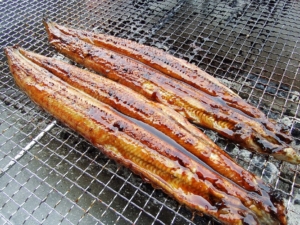 They used to eat nutritious eels to prevent summer fatigue. Now eels go very well with rice, and it has become a typical Japanese delicious dish.
Recently, cheap eels from China are on the market, but all the restaurants I introduce are eels from Japan.
Unagi no Nedoko
A popular eel restaurant in Namba has opened in Fukushima.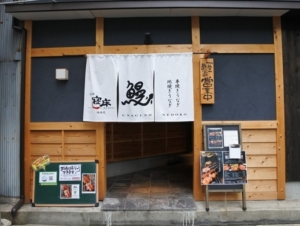 The feature of this restaurant is that they get the finest domestic eel and cook it after the customers have seen it. The eel is grilled slowly over charcoal, and the skin is crispy and the meat is fluffy, so we will be satisfied with the taste.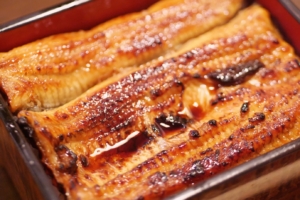 Unaju
The most popular menu at the restaurant is "Tokusen Unaju (4,800 yen)". We can enjoy thicker eel with the large size Unaju. Regular Unaju is enough to satisfy us, but it's popular that we can get more satisfaction than the price just by adding 1,000 yen.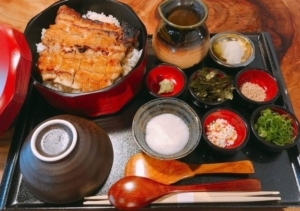 Hitsumabushi
I also recommend Hitsumabushi (4,900 yen). As for the way to eat Hitsumabushi, first we eat Unagi as it is, then we mix it with condiments and eat it, and finally we eat it like Ochazuke. This is a popular menu where we can enjoy 3 tastes.
Information
Hours: Lunch 11:30~14:00, Dinner 17:00~23:00
Closed: Irregular holiday
Funasada Fukushimaan 
This restaurant is a long-established restaurant where we can eat crispy and plump eel.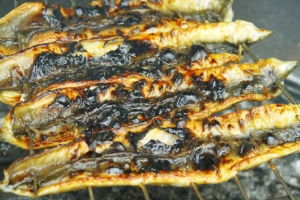 The rice of Unaju keeps the hardness of the grain well and the smell of rice is as strong as that of eel. The sauce is not too sweet, not too heavy, and relatively light.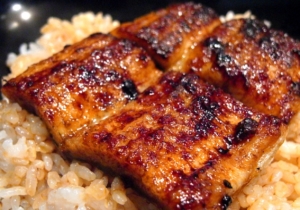 Unadon
I can recommend all kinds of dishes such as Unadon, Unaju and Hitsunabushi, and it has a stable taste unique to a long established restaurant.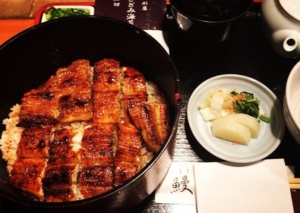 Hitsumabushi
It's on an old street and hard to find because it's a small restaurant, but the red lantern is the sign.
Information
Hours: Lunch 11:00~14:00 (L.O.13:30), Dinner 17:00~21:00 (L.O.20:15)
Closed: Sundays
Fugu no Shiro
As the name "Fugu no Shiro" suggests, this restaurant is famous for its pufferfish (Fugu) dishes. However, we can also eat eel dishes and it's popular.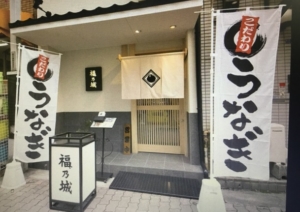 They use domestic eel that is carefully raised in a natural environment, and the skin is soft and the meat is fatty.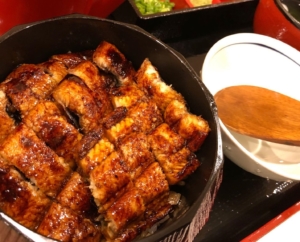 Unadon
We can have Unadon for lunch, but the 3 grade Unadon and the highest grade Unadon is less than 3,000 yen, so it's very reasonable.
They get good quality eel and the chef who specializes in eel grills it, so it's as delicious as an eel restaurant.
Information
Hours: Lunch 12:00~14:00, Dinner 17:00~22:00
Closed: Irregular holiday
The price of eel has been going up lately and it's hard to find a way to eat it, but the eel dishes at these restaurants will definitely satisfy you!
---