Prison-Style Restaurant LOCK UP Umeda, Osaka
There're many restaurants with unique concepts in Osaka. Here's a restaurant called LOCK UP where we can enjoy a thrilling meal in prison.
As soon as we enter the restaurant, we are baptized with fear in the dark, handcuffed, jailed, and the extraordinary world awaits us!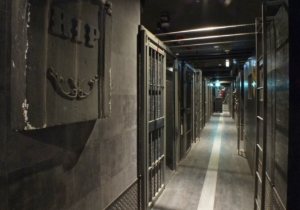 And after we got to the table, there's a horrible show… If you don't like haunted houses, be prepared to go. There're events held every day, so it's perfect for those who want to enjoy a meal in a slightly unique atmosphere.
Enjoy the mood of prisoners!?
The LOCK UP is on the 4th floor of the building, but it becomes a different space from the moment the elevator opens. Each private room is caged one by one, and it's interesting that the guest is a prisoner and the employee is a guard.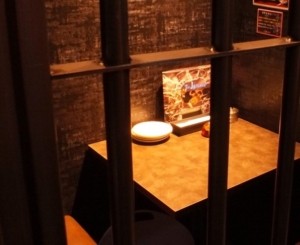 There're a lot of dishes on the menu, but it's a little scary and strange dish. The restaurant's specialty is "the devil's left hand".
This herb chicken dish is designed to eat the hands of a legendary demon who has been cut off. It looks scary, but it tastes good.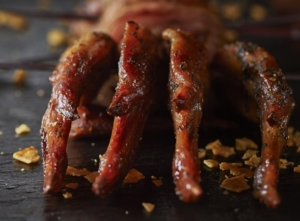 Sometimes scary demons and ghosts run around in the restaurant and attack prisoners! Its authentic performance is more of a theme park than a restaurant. One fear after another, so we can't eat leisurely. See for yourself what will happen.
Unique Drink Menu
LOCK UP drinks are served with scientific instruments rather than regular glasses. Drinks in different glasses like test tubes will make us feel different.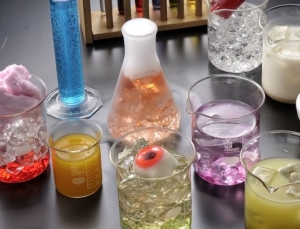 There're many kinds of cocktails, and there're also many sweet cocktails recommended for women. Of course, soft drinks other than alcohol are also provided in the same way, so those who can't drink can enjoy it together!
If you don't like scary things, you should tell the staff when you enter the restaurant so that they will not get too scared. And if you tell the staff that you got scared on the way, it will reduce the fear.
Monster Show
At LOCK UP, monster shows are held three times a day. (18:45~, 20:45~, 22:40~)
The show lasts about 10 minutes, but we can experience the fear of different patterns depending on the time.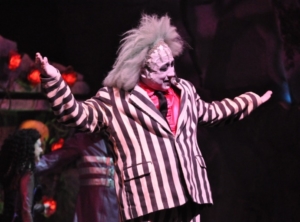 If you want to enjoy the show while eating, I recommend you to come at around 18:00. If you want to eat first and then enjoy the show, I recommend you to come at around 19:30.
And the monsters here actually love celebrations. If we consult in advance, we can receive a surprise celebration from monsters.
If you think of your friends and coworkers as "I want to celebrate with a little strange surprise!" I recommend this.
How was it? How about enjoying a meal in this prison restaurant feeling like a prisoner?
It may be a little hard to get in, but let's take a step forward with courage.
Information
Hours: 17:00~next 1:00 (L.O.0:15)
Open all year round
Deepening Submarine Bar SHINKA – Unique Bar in Osaka, Japan
---